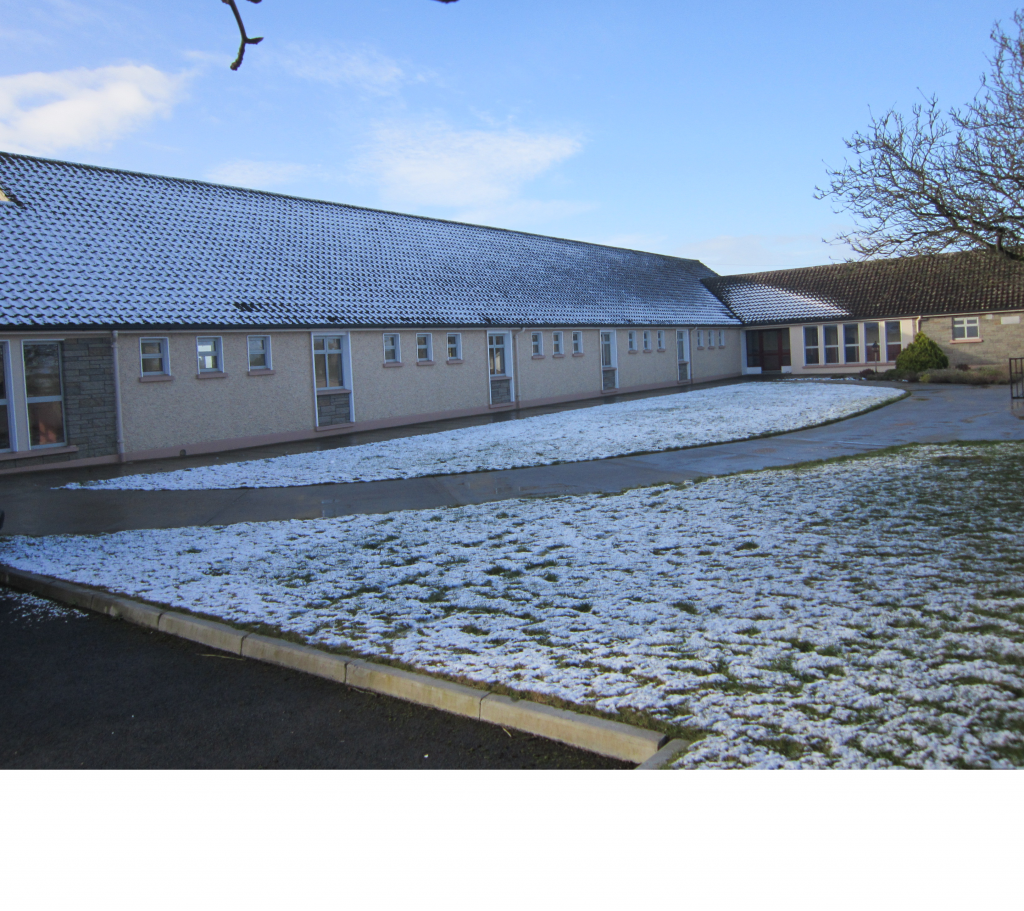 St. Mary's National School
St. Mary's National School is a Catholic primary school under the patronage of the Bishop of Ardagh and Clonmacnois, Bishop Francis Duffy. It is located in Cloghan, Co. Offaly.
Our Mission
This school aims to provide a safe, happy environment in which all children can develop a positive awareness of self, and sensitivity for the feelings, rights and views of others. This will enable them to achieve their full potential in school, to live happy, fruitful lives and to fully participate in life as mature, responsible adults.
Current News
Happy Summer Holidays to you all and congratulations to 6th class on their Graduation. School re-opens on Wednesday 30th August 2017.
D.E.I.S. - Delivering Equal Opportunity in School
We are a DEIS rural school and therefore we are supported with our Literacy and Numeracy Planning. All pupils in the school can avail of a free school lunch, provided by Carambola. We have an afterschool homework club and monitor school attendance. The support of parents, the wider community is welcomed and encouraged.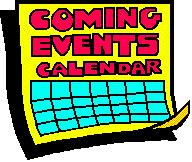 First Holy Communion 06/05/2017.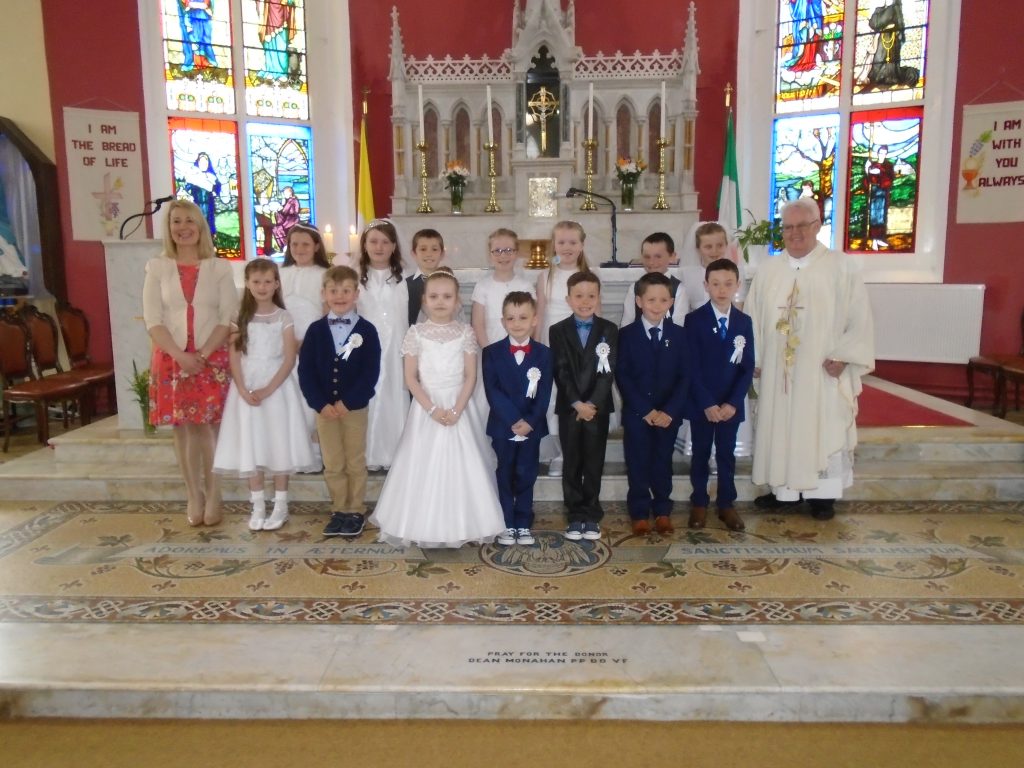 Congratulations to our 2nd Class pupils who received their First Holy Communion on 06/05/2017. Thank you to Ms. Kilmartin, Fr. Scanlon, parents and teachers for helping with the preparations.  It was a very special, prayerful occasion.  Well done to our school choir for their wonderful singing and thank  you Ms. Egan and Ms. Flannery for organising the music.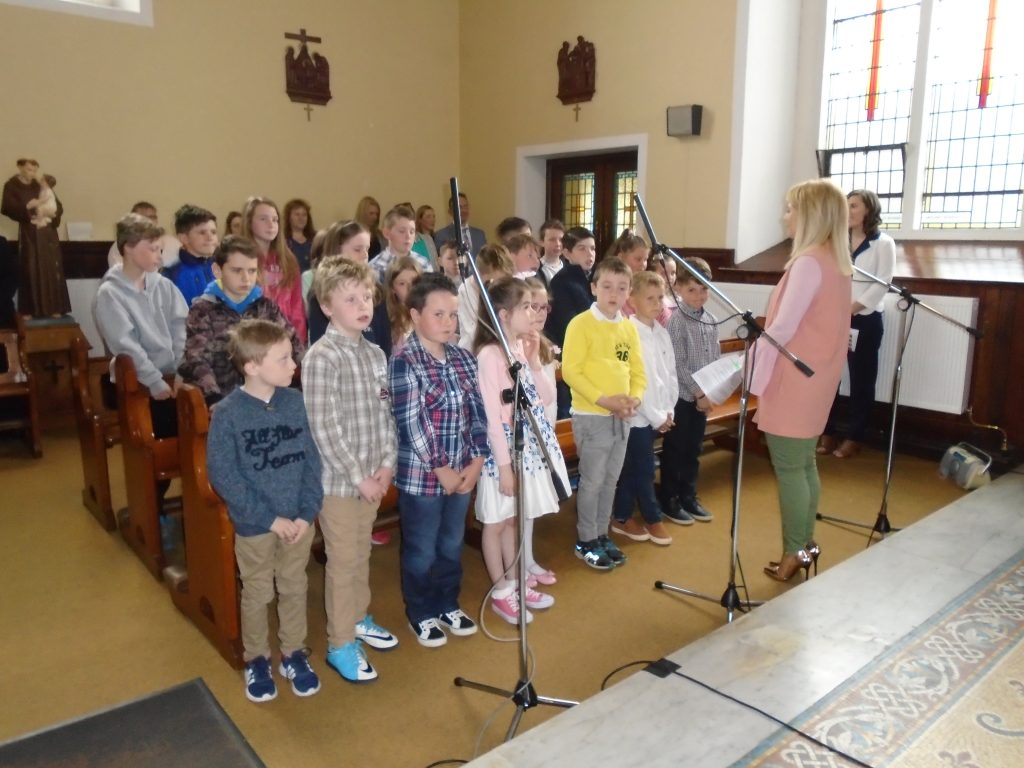 Sacrament of Confirmation 25/03/2017.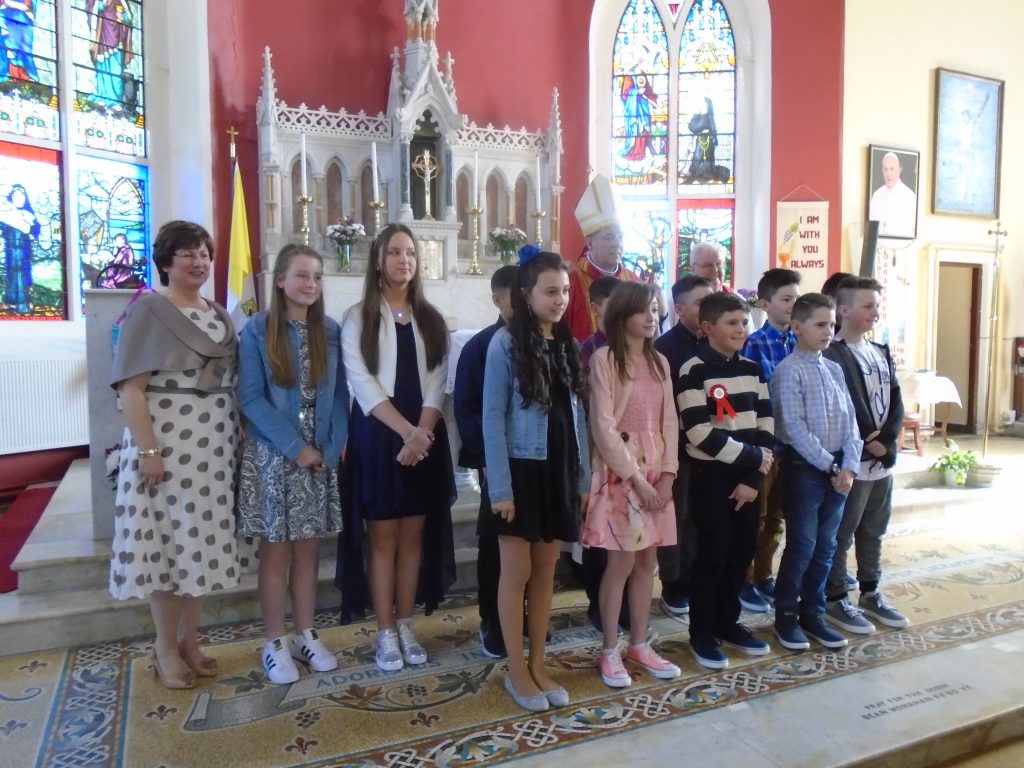 Congratulations to our 6th Class pupils who received the Sacrament of Confirmation on 25-3-17 officiated by Bishop Francis Duffy. The sun shone for them on their special day and a wonderful service was enjoyed by all.
Sacrament of Reconciliation 07/03/2017.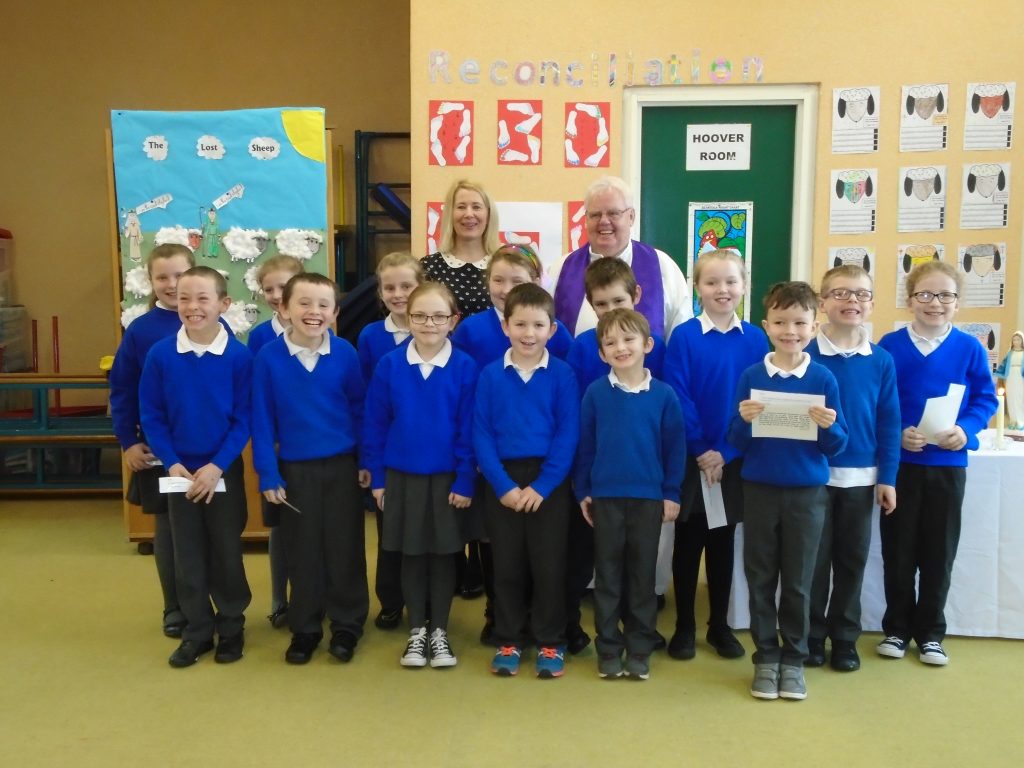 Congratulations to 2nd class who received the Sacrament of Reconciliation today.  Thank you Fr. Scanlon for the lovely ceremony and Ms. Kilmartin for preparing the children so well.   Thank you to 1st class who sang beautifully, well done.
World Book Day 02/03/2017.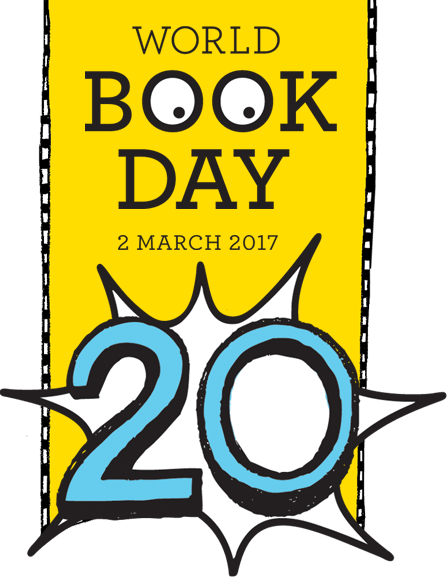 Every child in the school received a free book to celebrate World Book Day.  This also brought our Book Fair to a close.  Thanks to the generosity of the parents, the school received books for our classroom libraries to the value of €550.  Well done everyone and happy reading.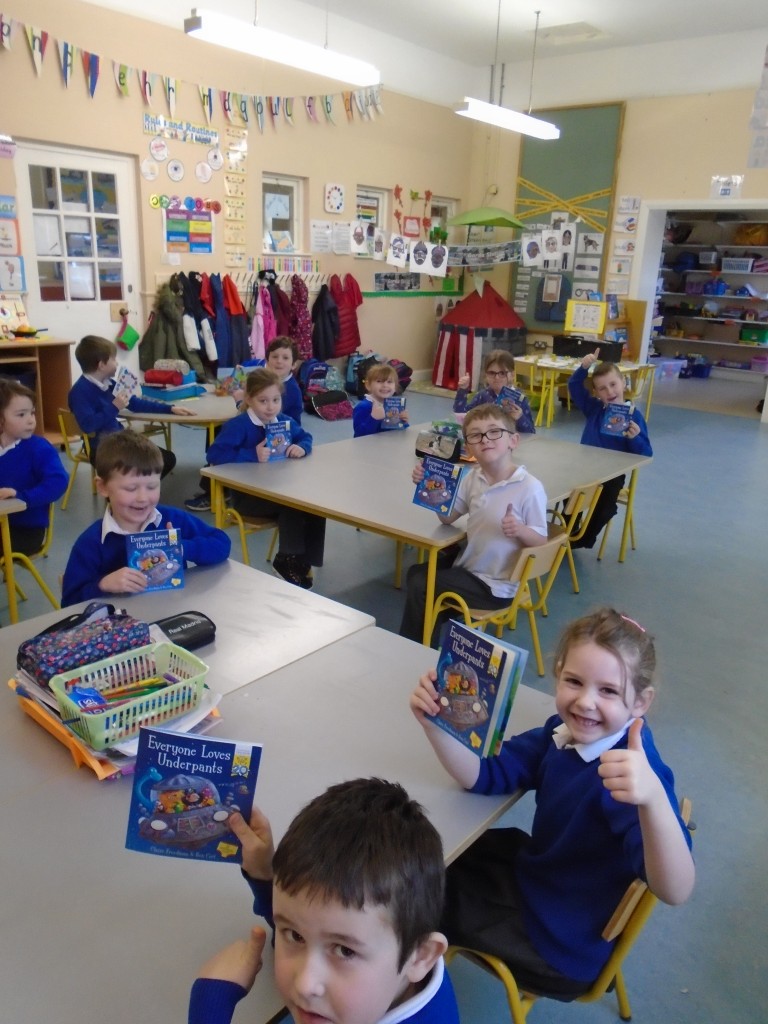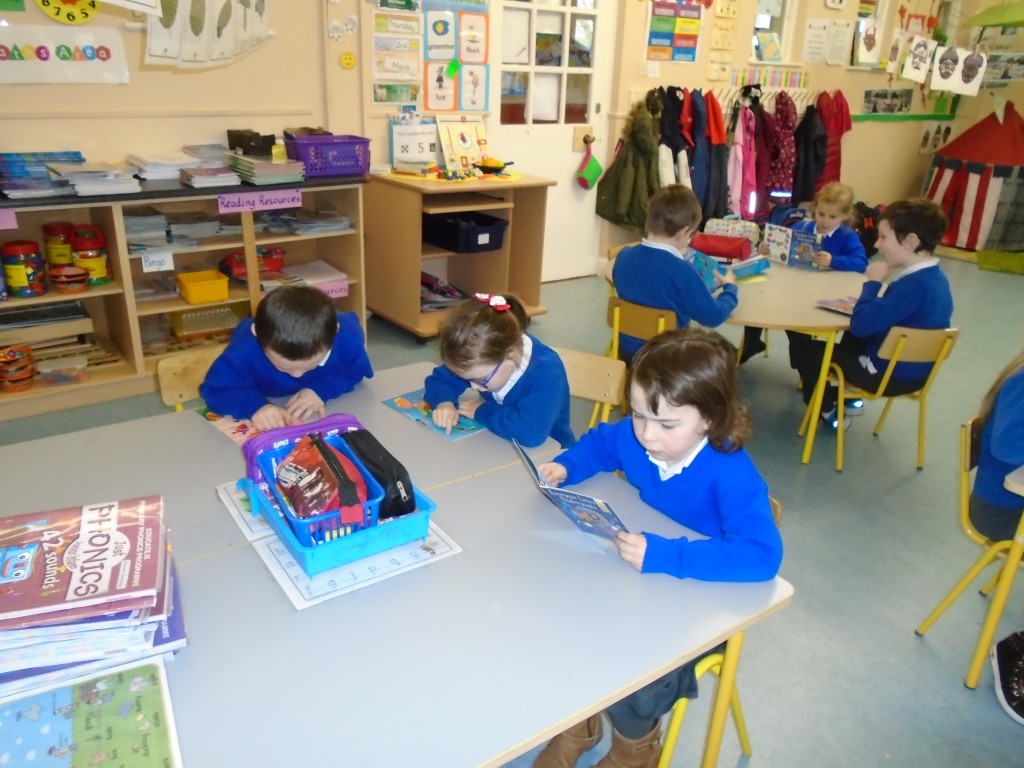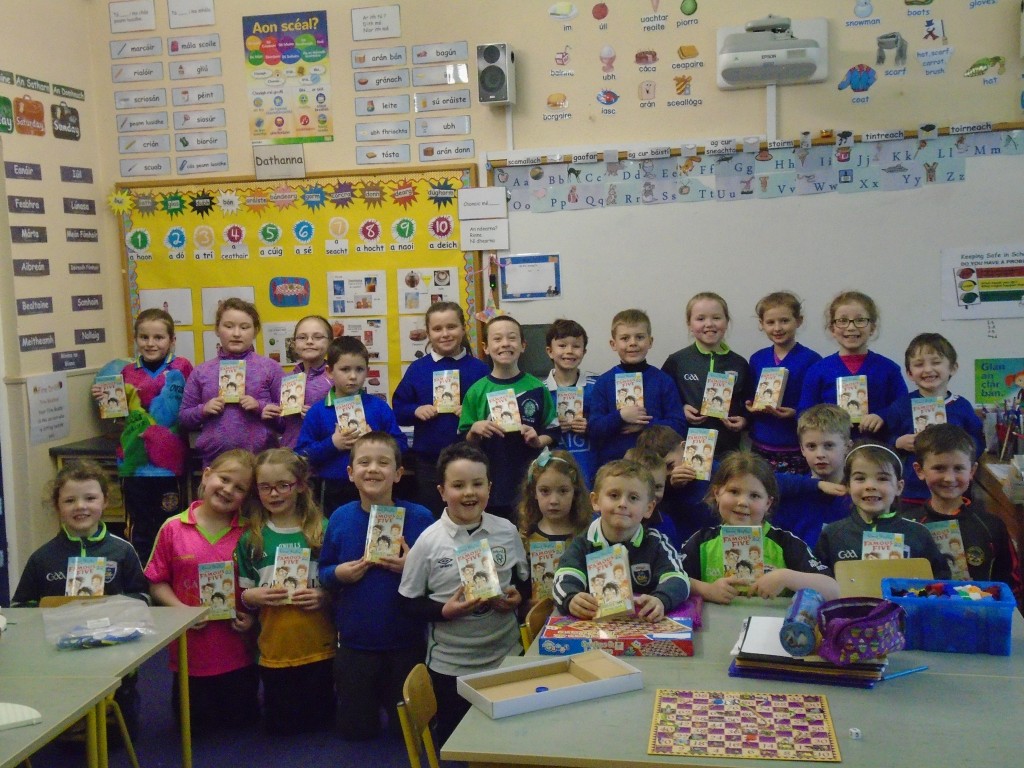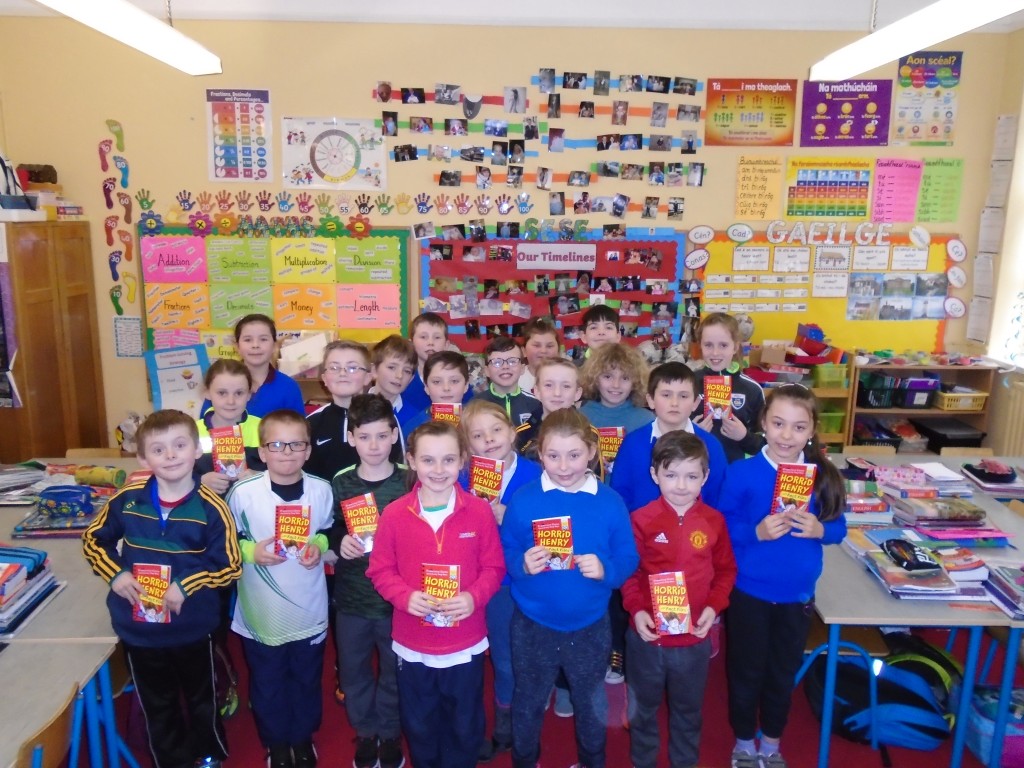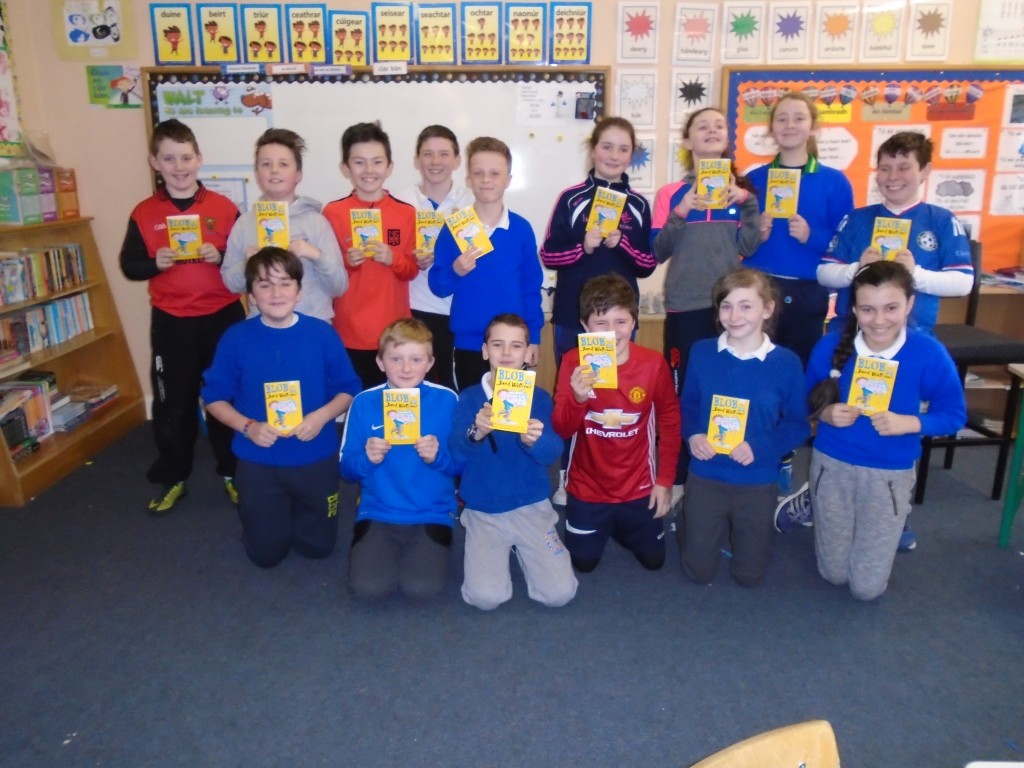 5th and 6th class share the love on Valentine's Day.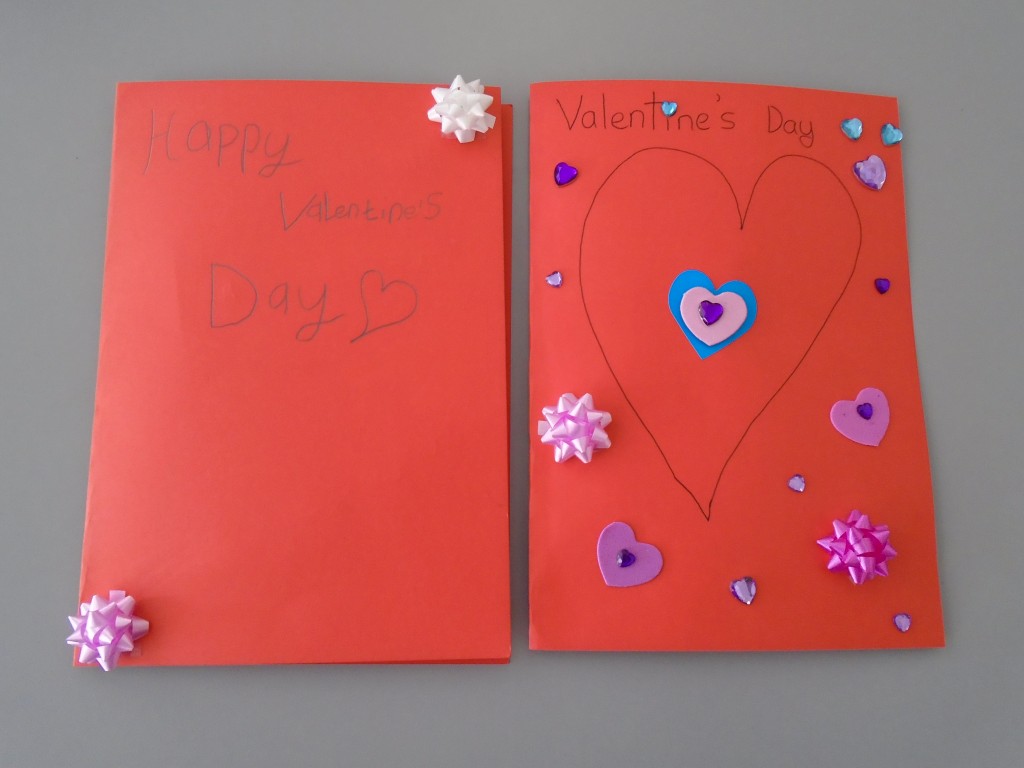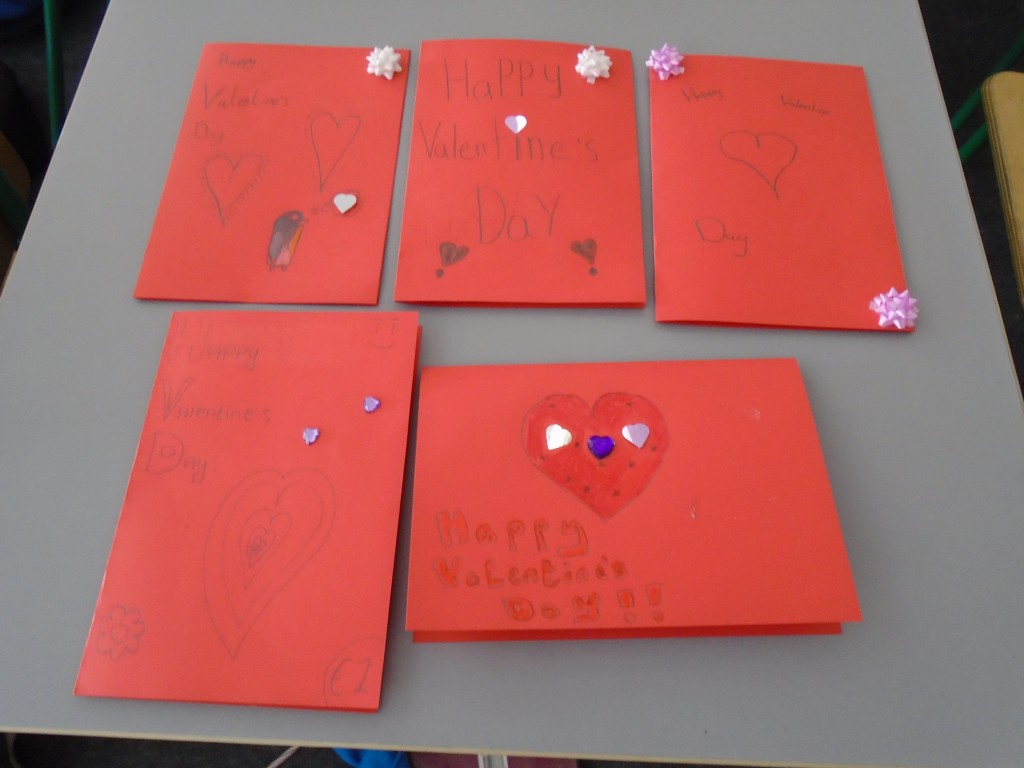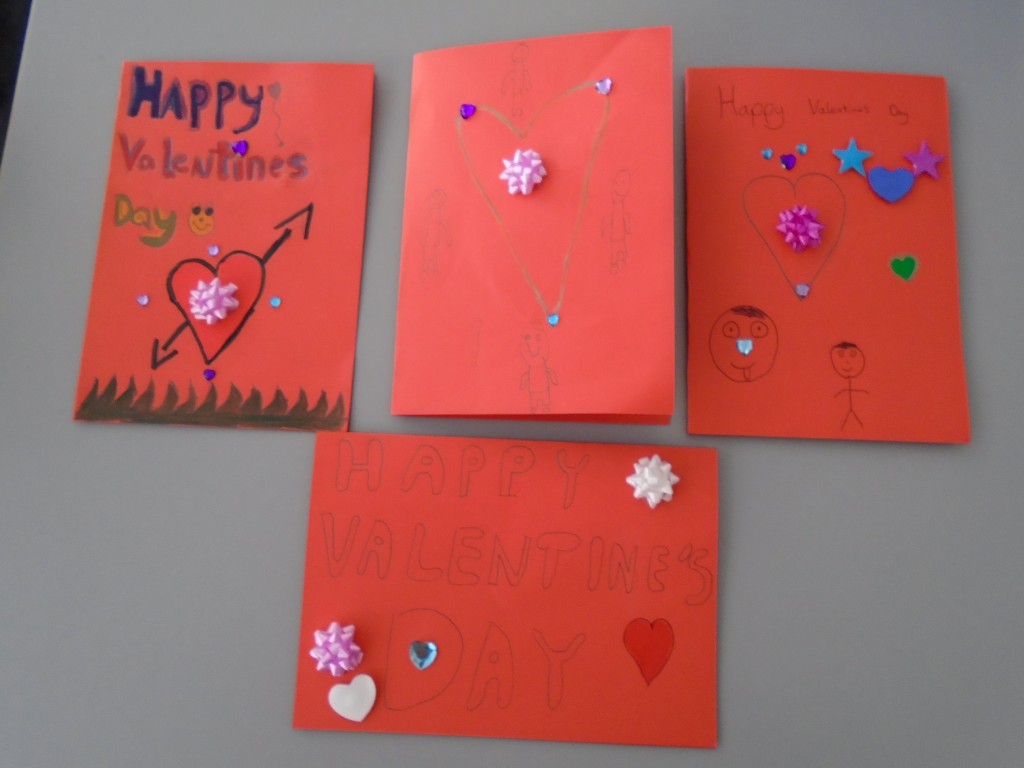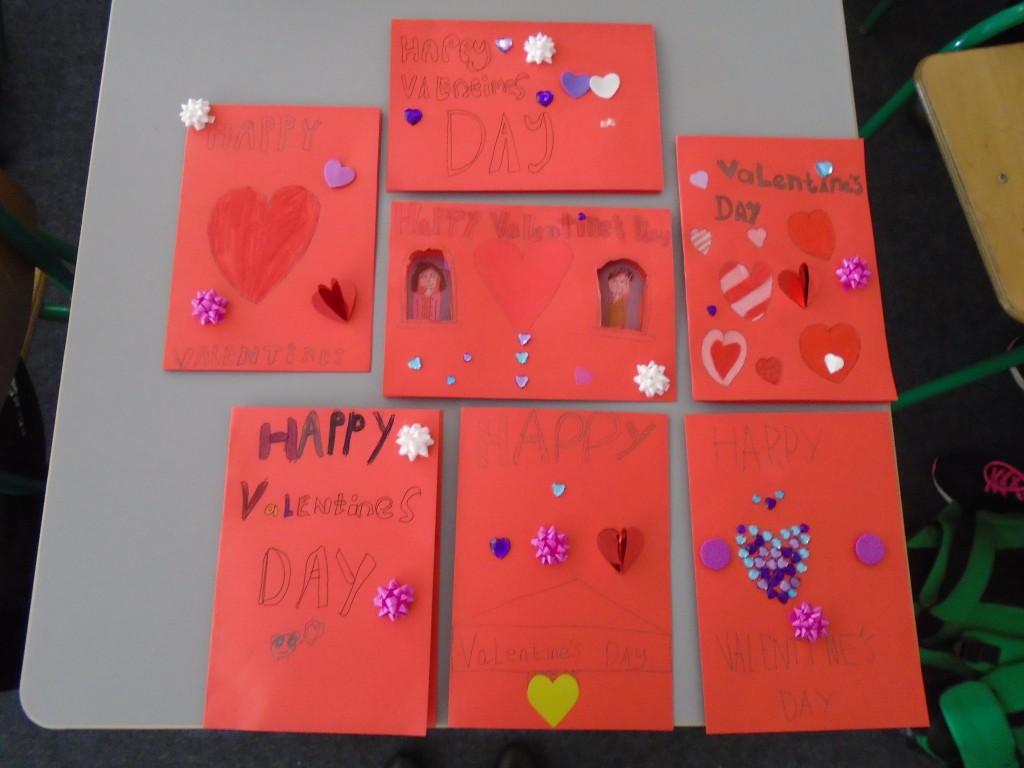 Science in action - these clowns find their centre of gravity. Can you find yours?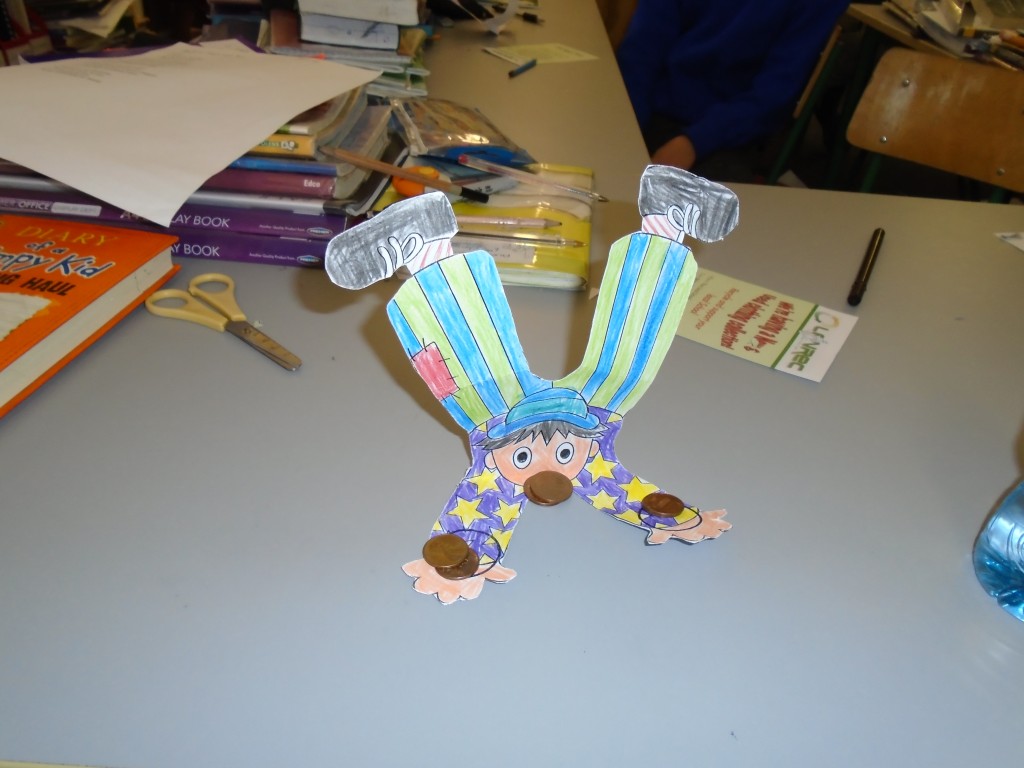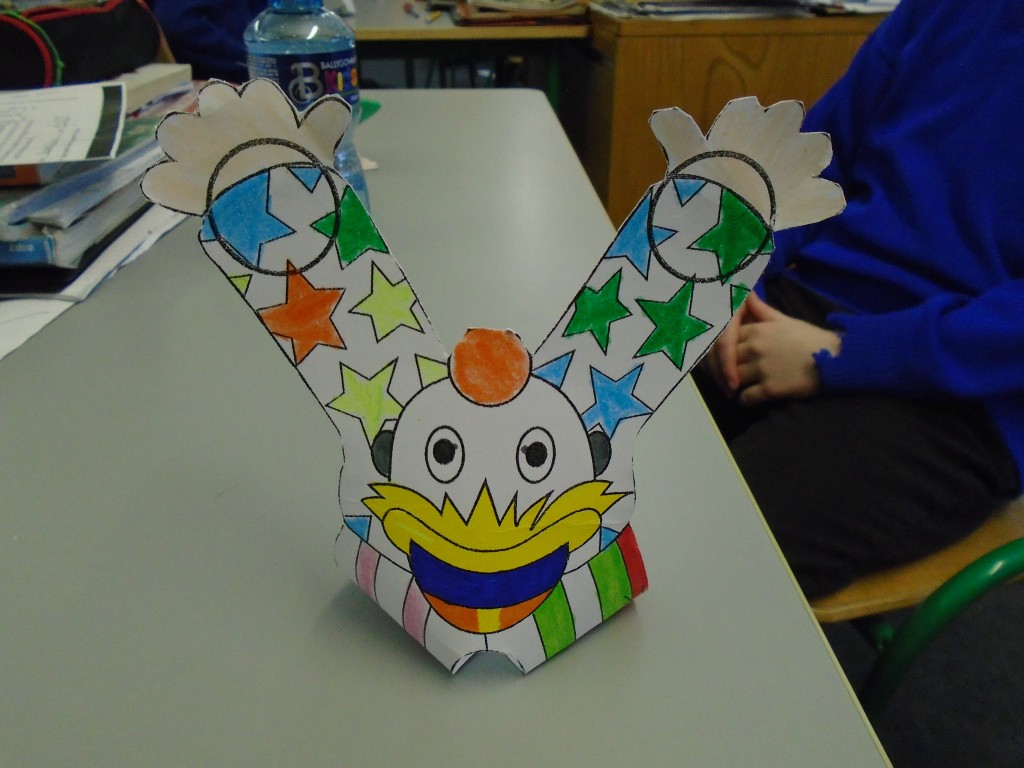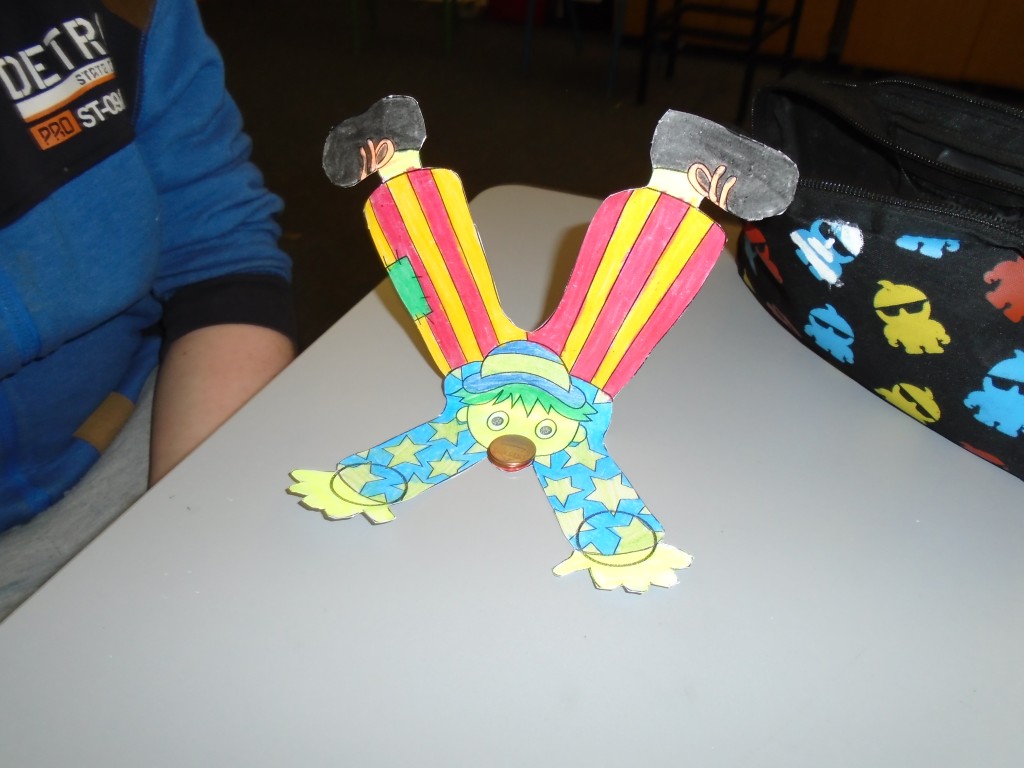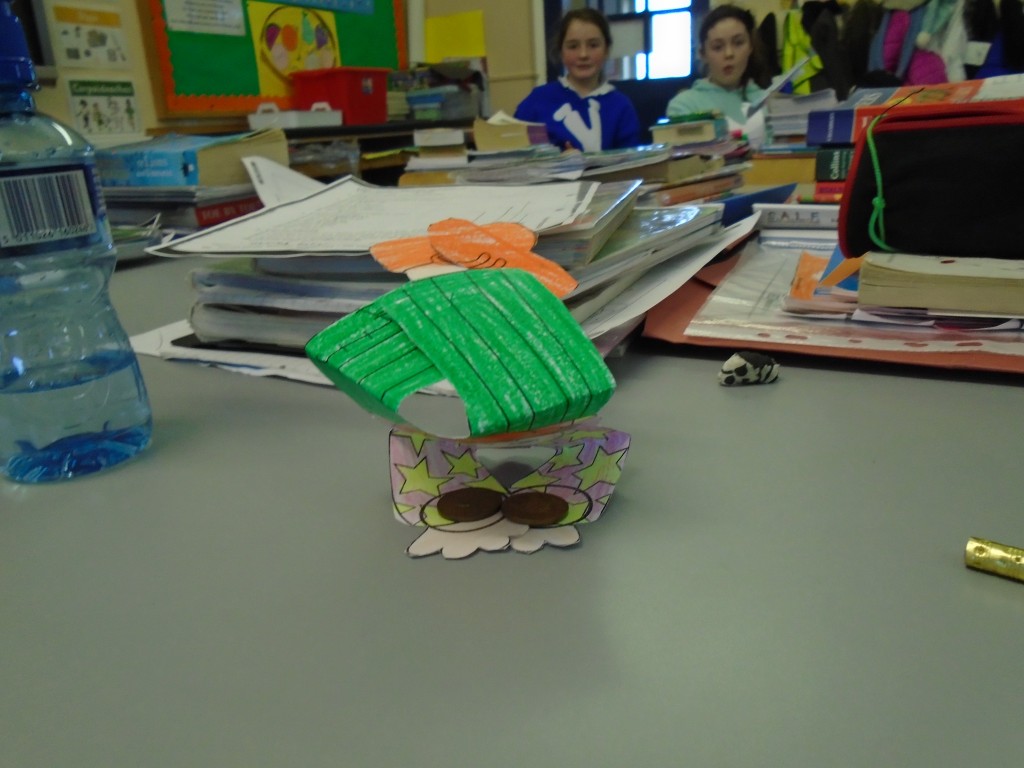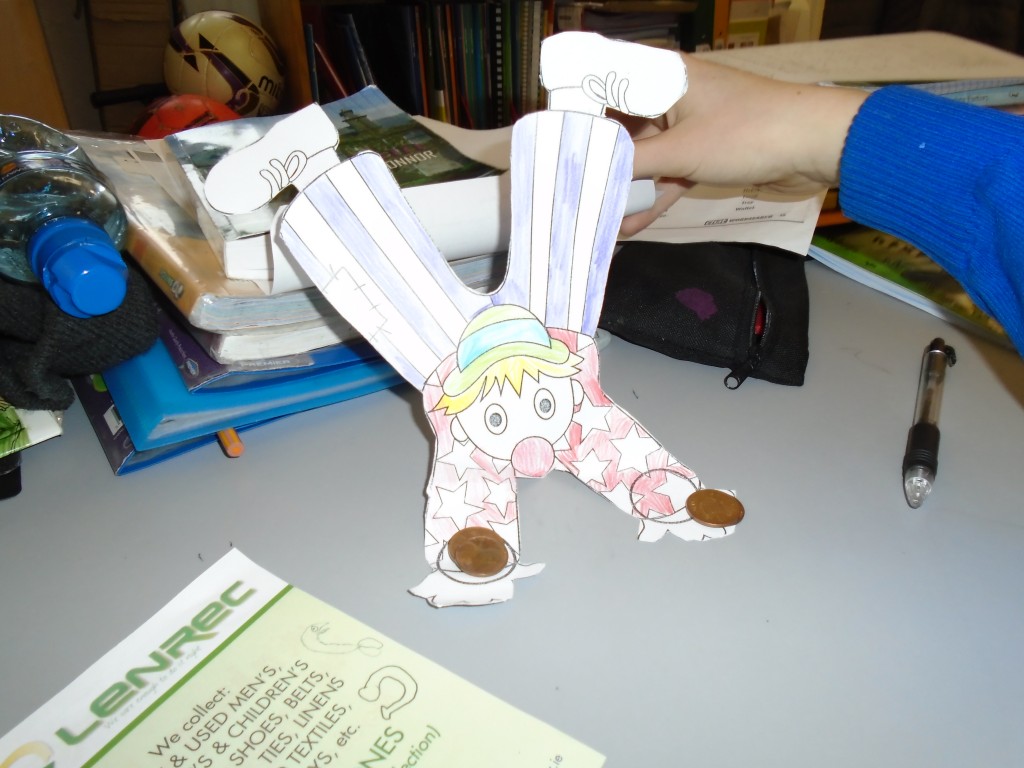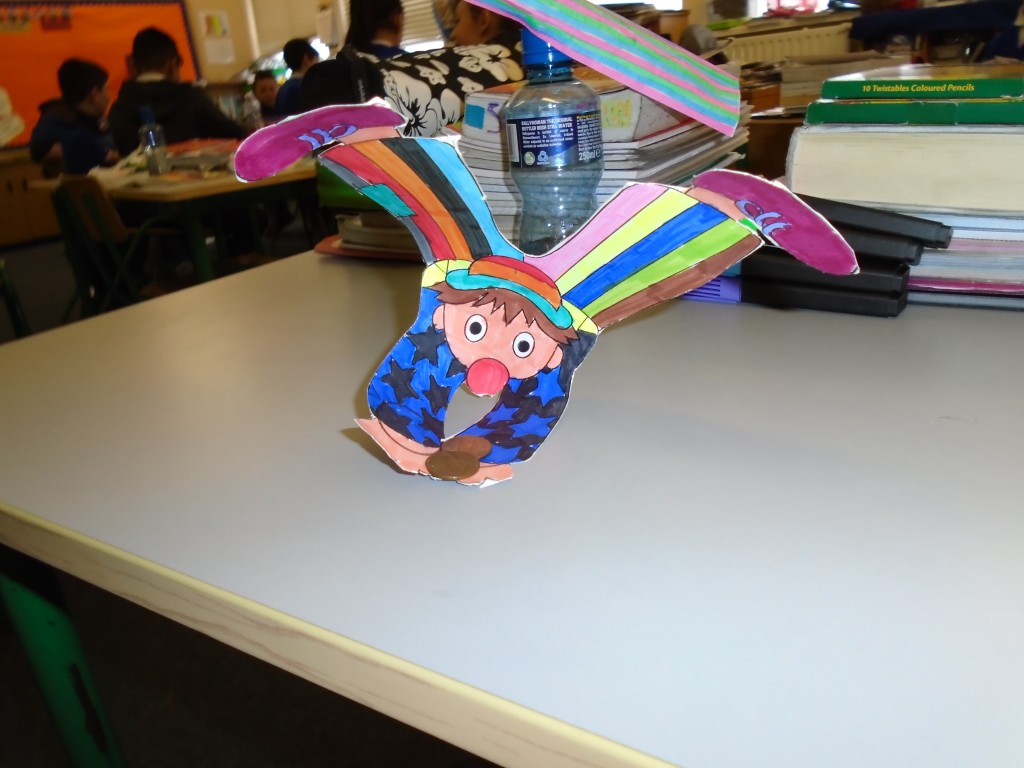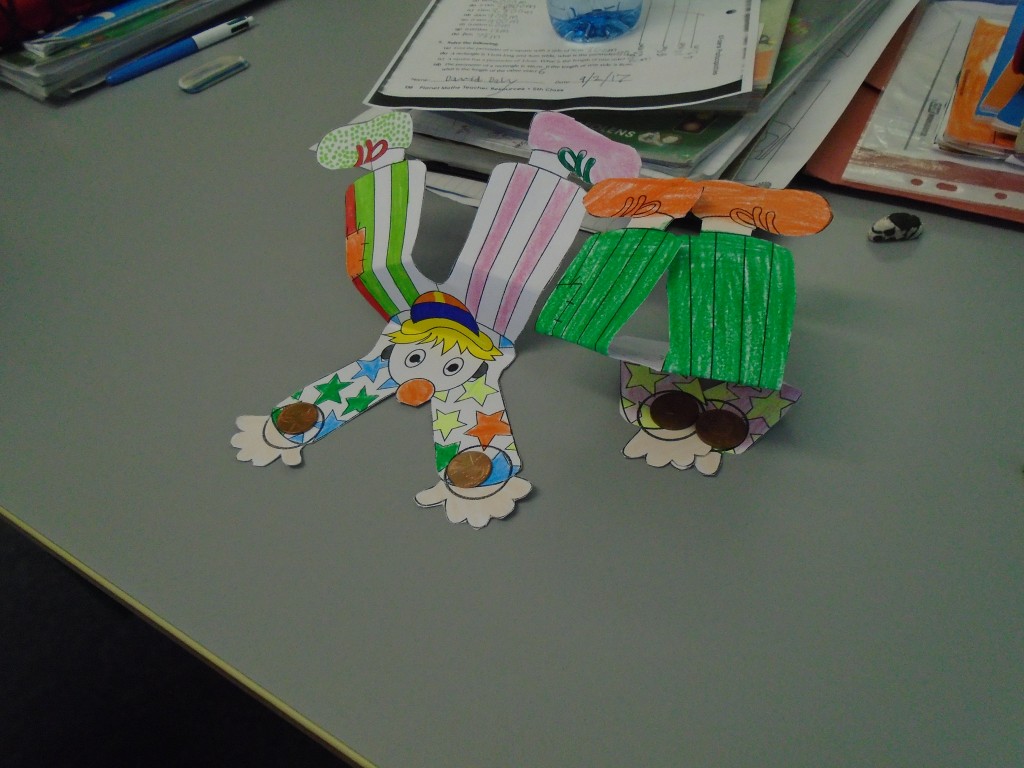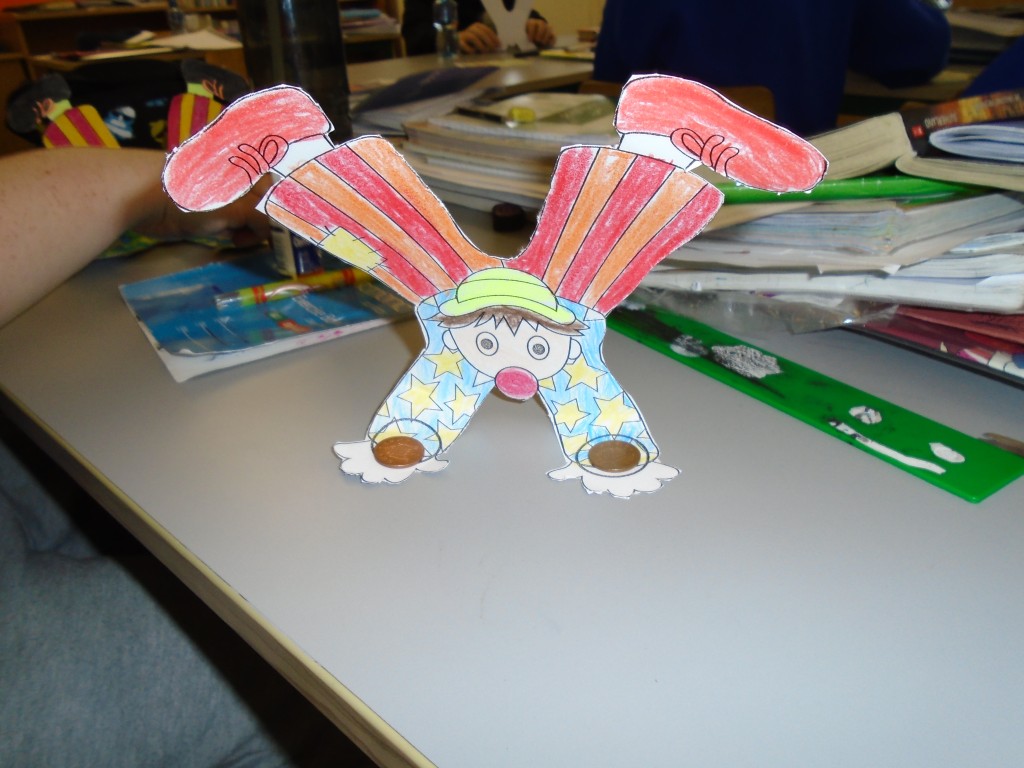 Congratulations to our Junior and Senior Credit Union Quiz teams who proudly represented our school.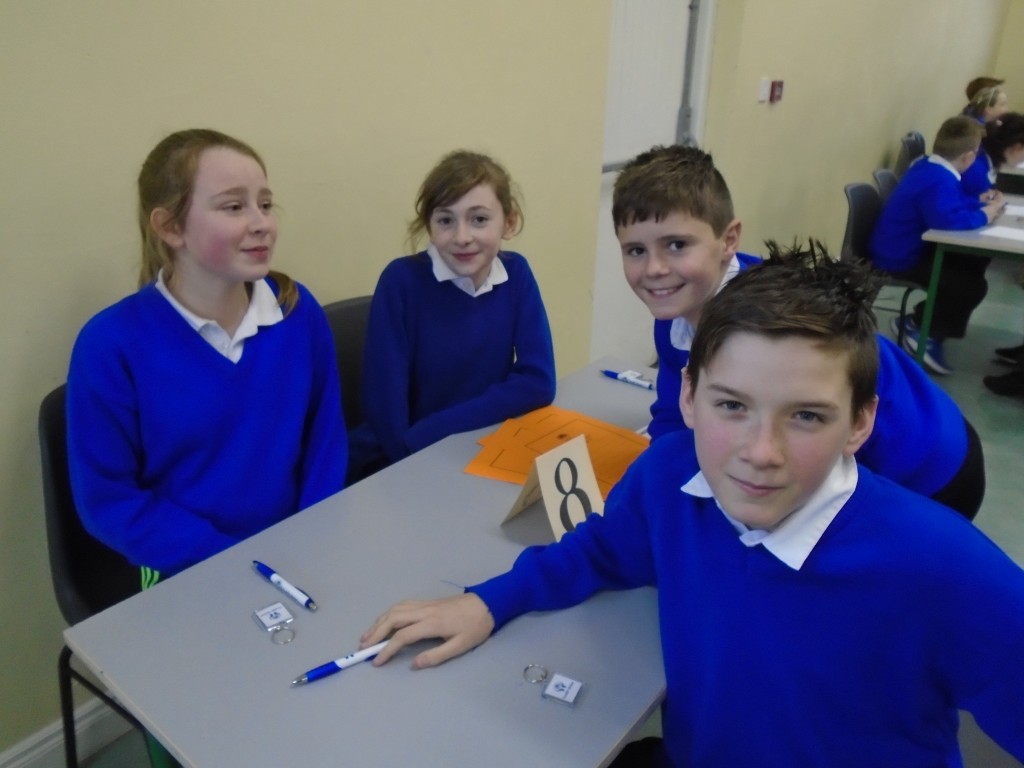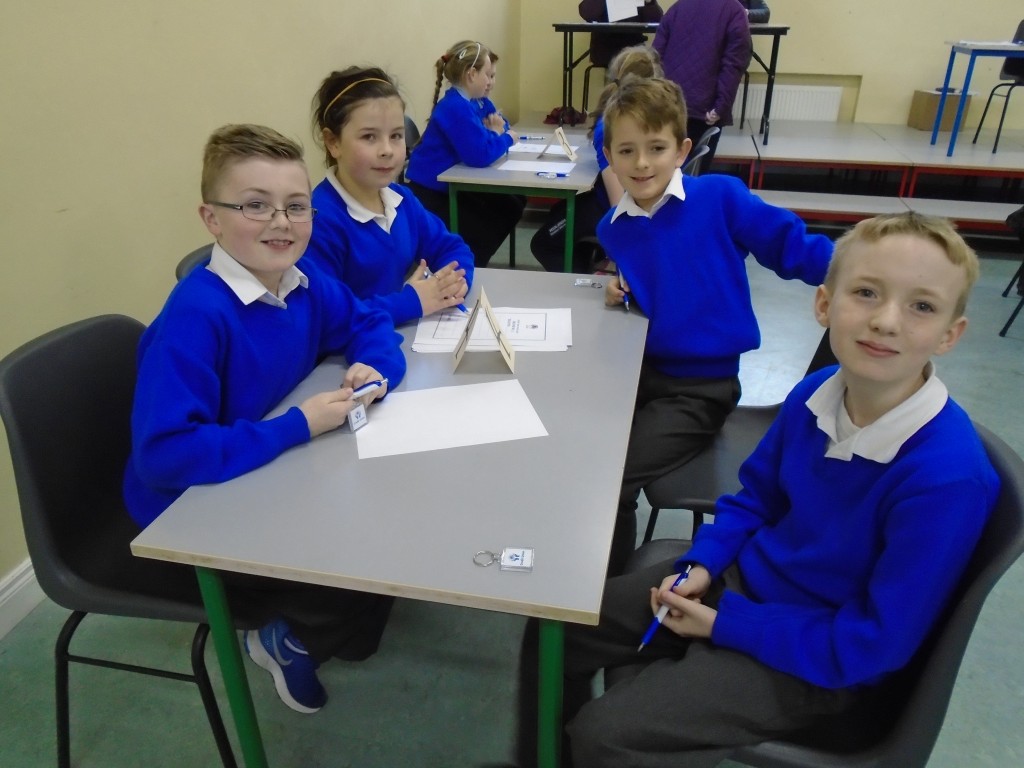 Online Maths Games
Parents' Questionnaire.
We  invited parents to complete a short survey about the maths website we subscribed to during Maths Week this year.  The results are as follows:
85.2% of children logged on to the website. 14.8% of children did not log on due to no internet connection.
83.3% of children enjoyed using the website, 87% of parents thought that the website supported their child's learning and 81.5% recommended that the school subscribe to the website for the year.
Due to the above results we will organise access to the website in the New Year.  Thank you for your co-operation.
Credit Union Art Competition Winners.
Congratulations to our six winners of the Credit Union Art Competition.  Well done to all our talented pupils who entered the competition.  The standard was very high this year and the judges had a difficult job choosing winners.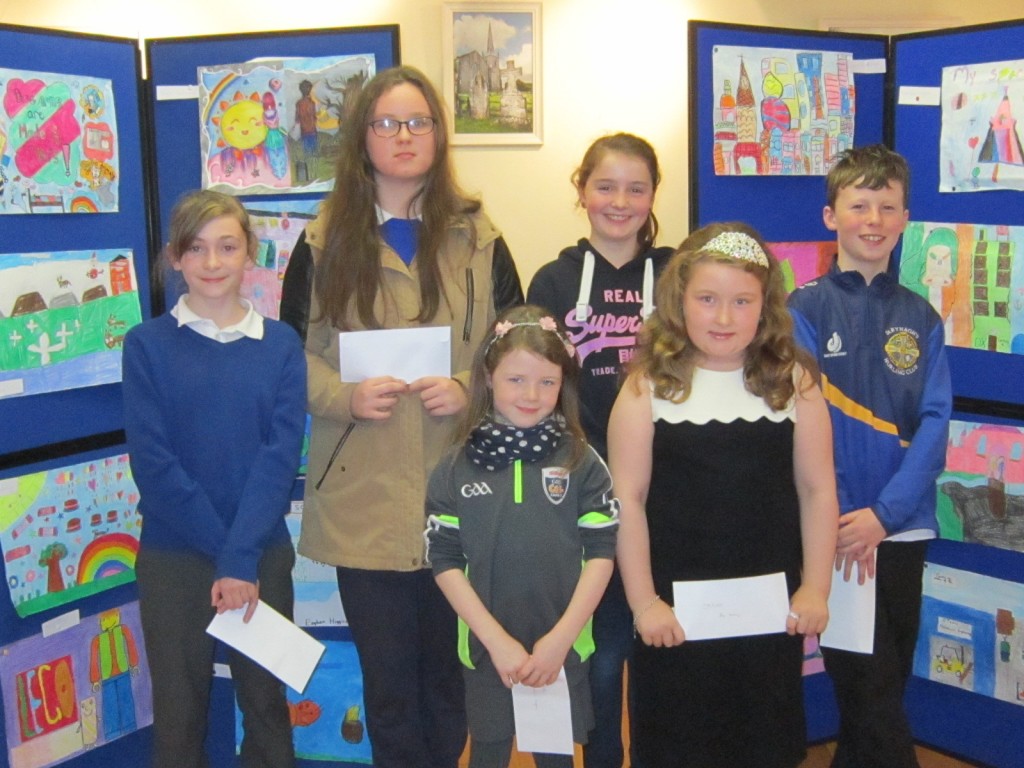 Ladies Football Winners.
Congratulations to our two pupils who played with St. Rynagh's National School girls team and won the Cumann na mBunscol final.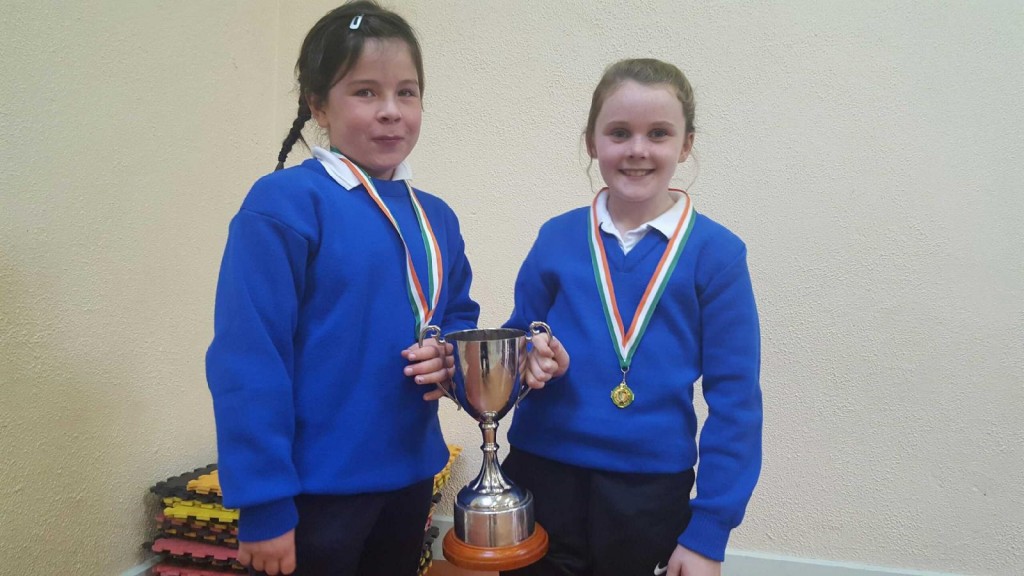 St. Rynagh's Senior Hurling Champions.
Congratulations to our two pupils who played with St. Rynagh's Senior Hurling Team on winning the County Final.  We welcomed the team and their management to our school with a guard of honour.  We had a special welcome for our past pupils Captain Seán Dolan, Pat Camon and Joseph Carroll.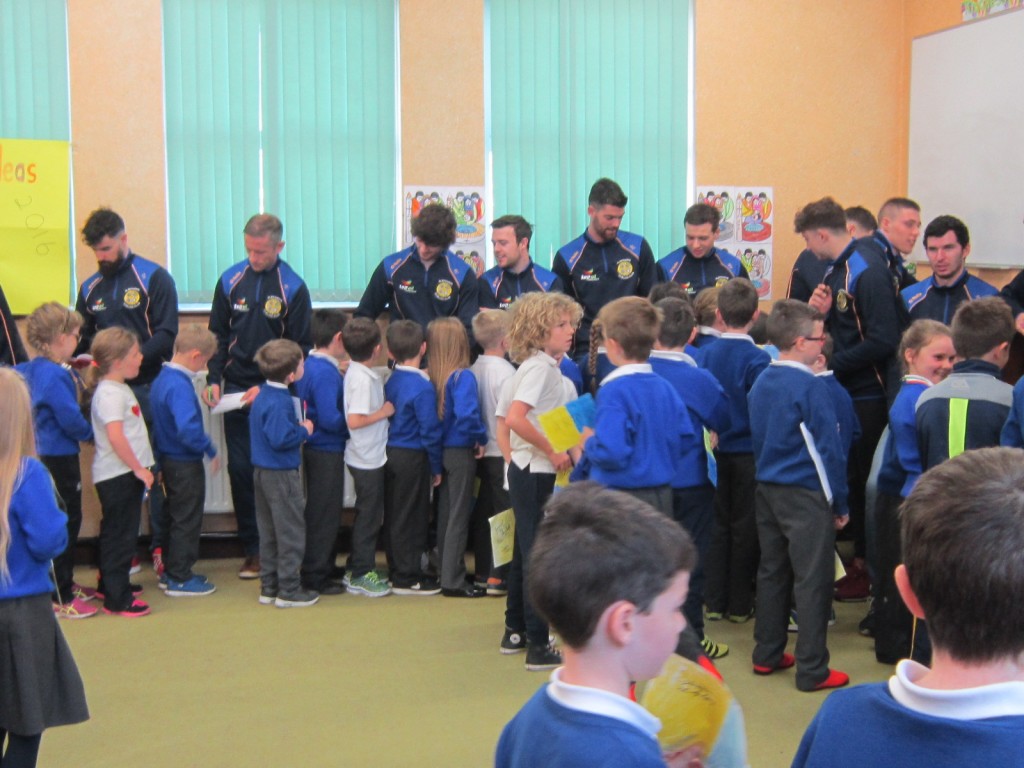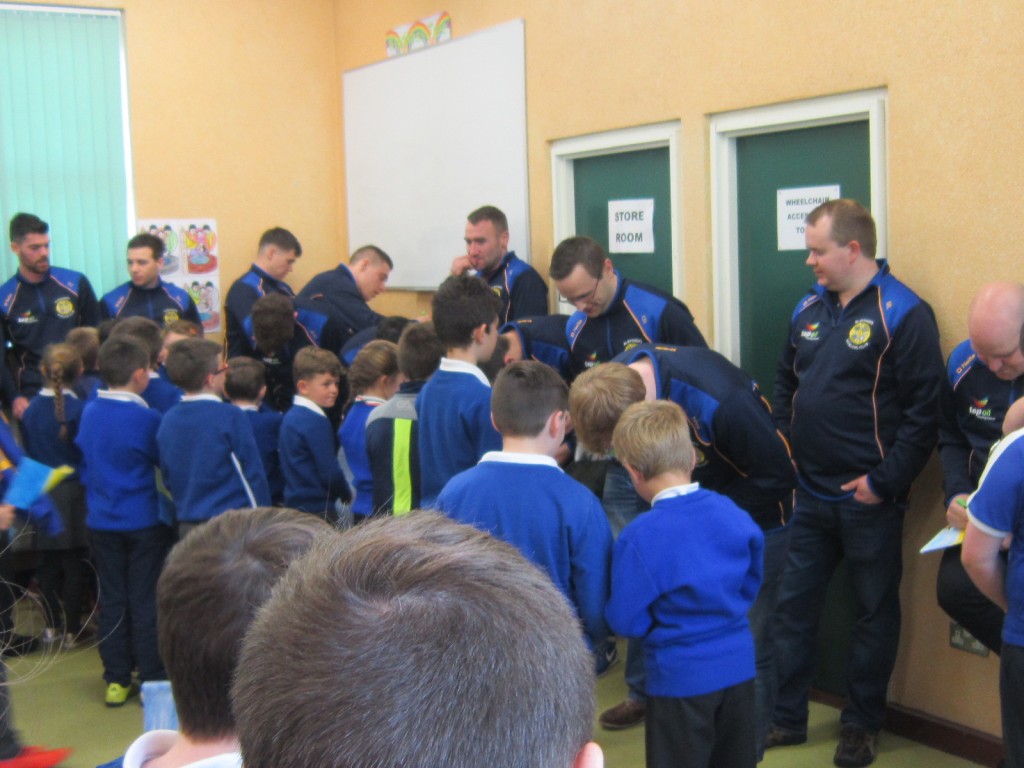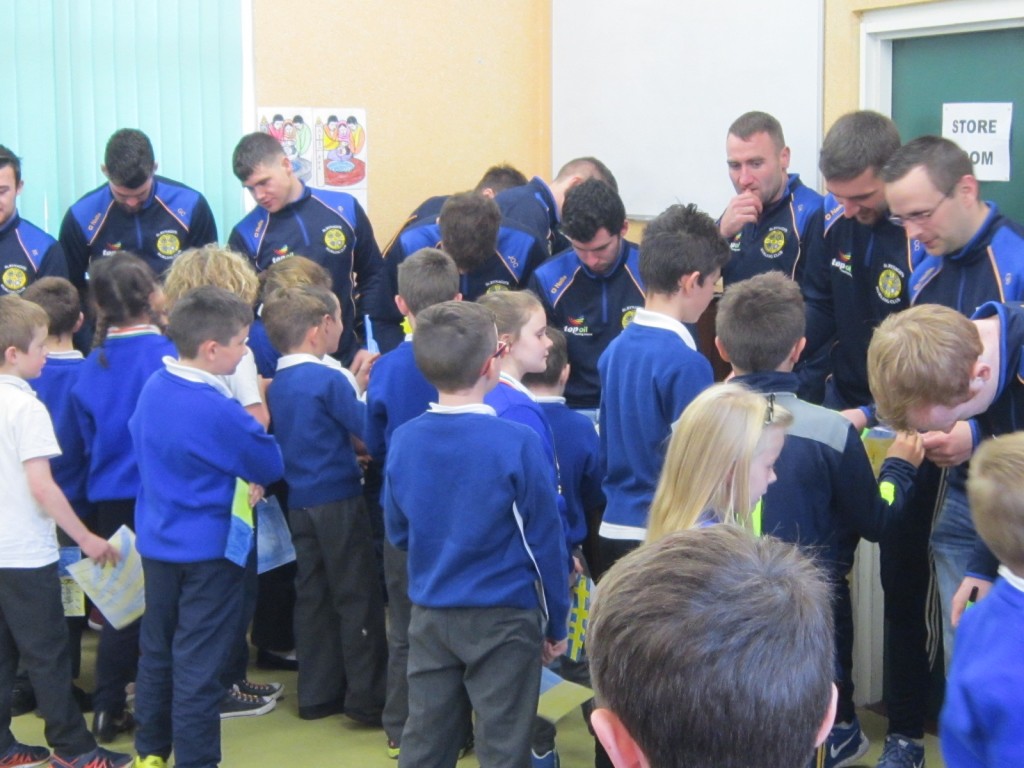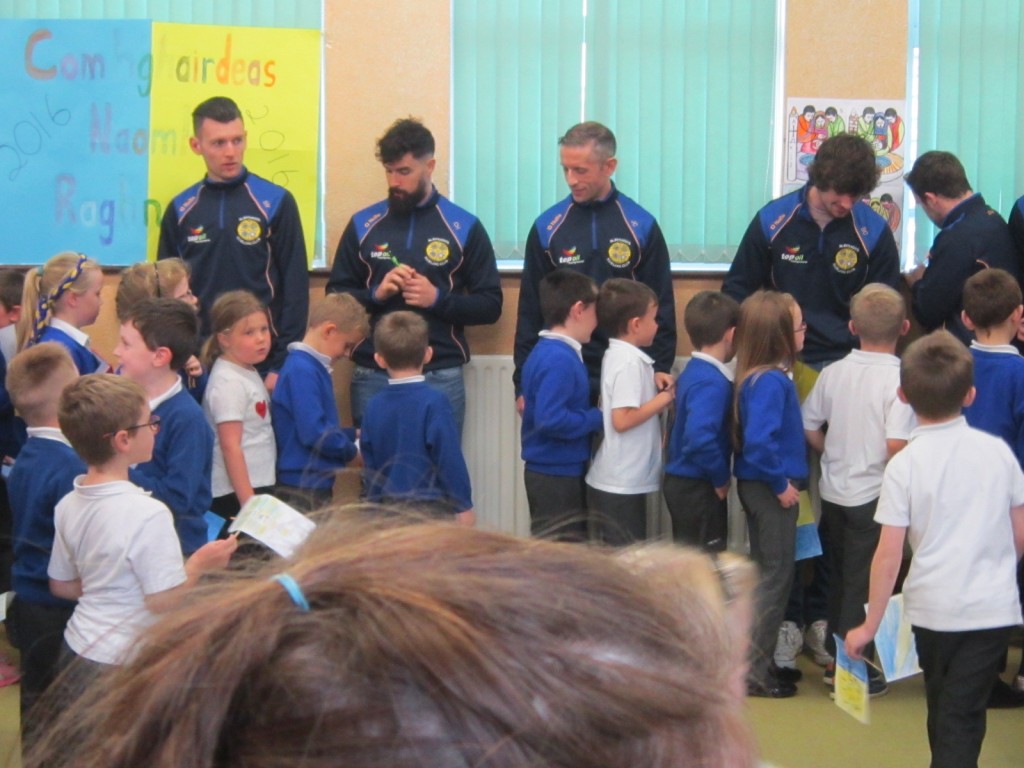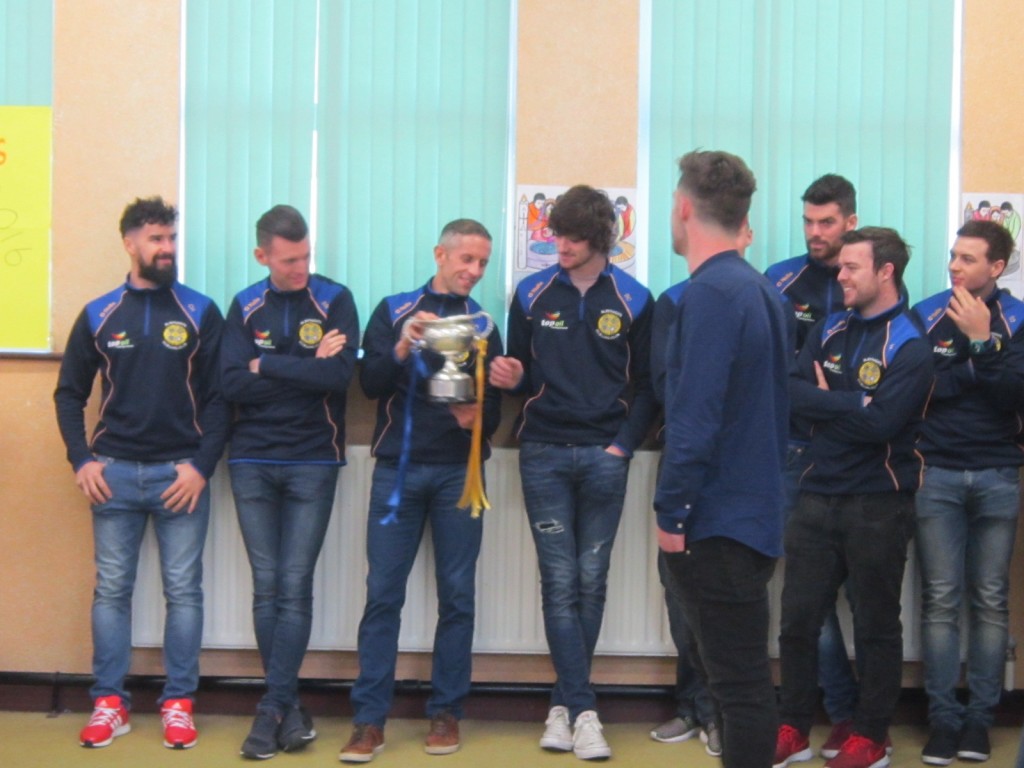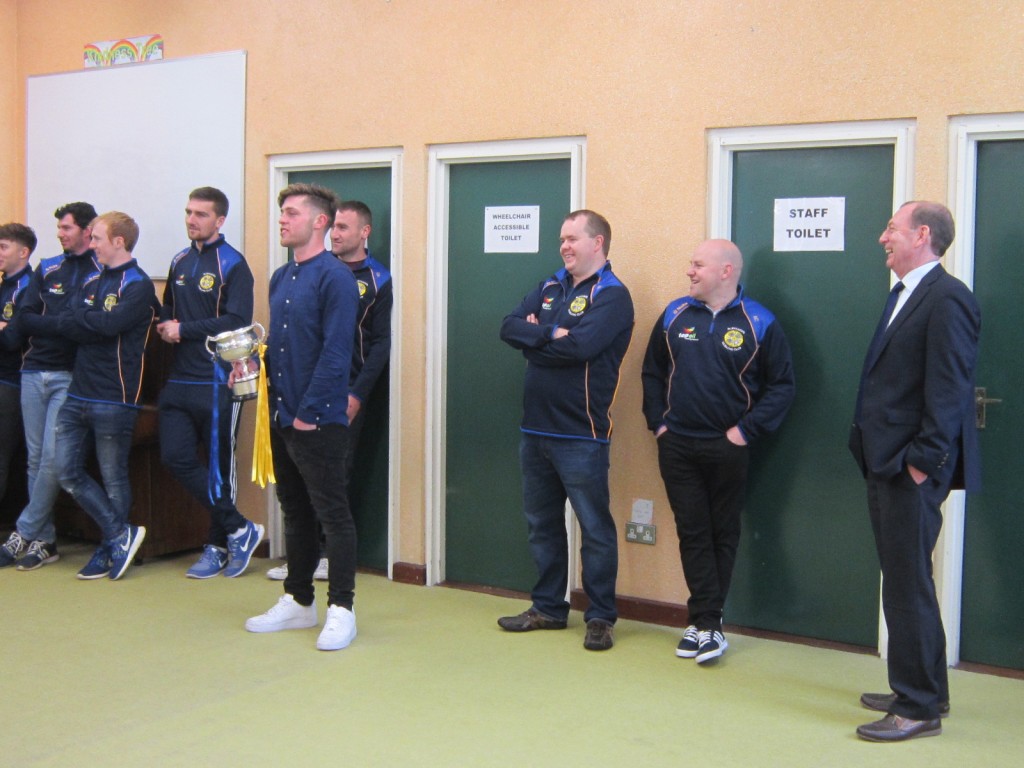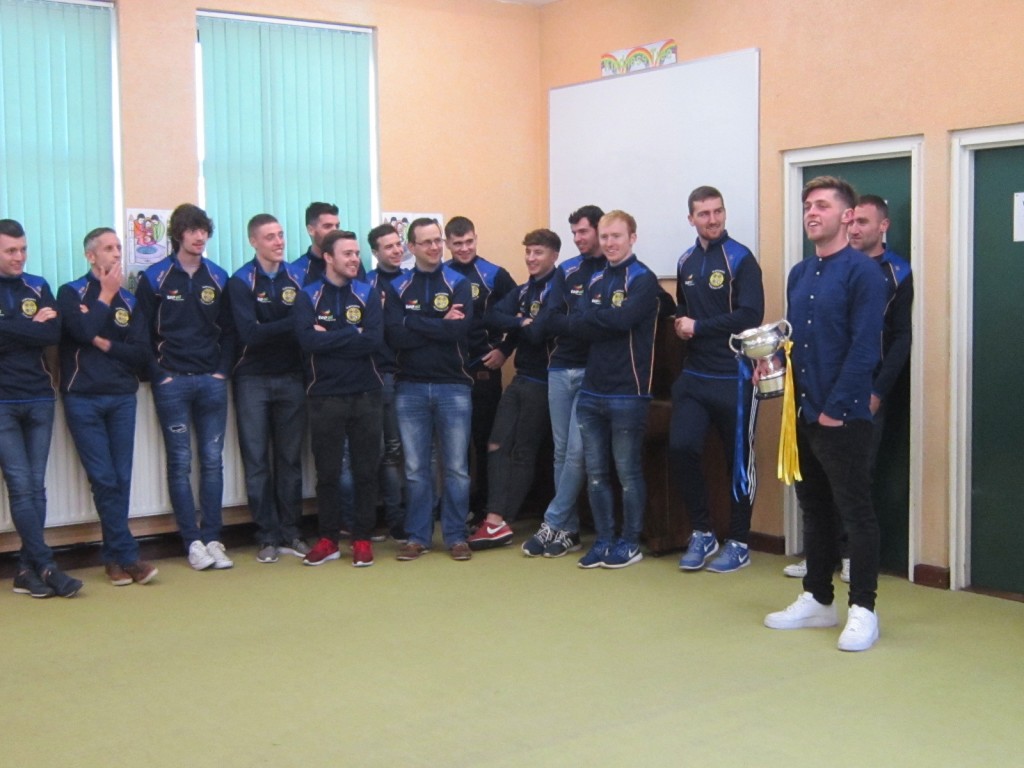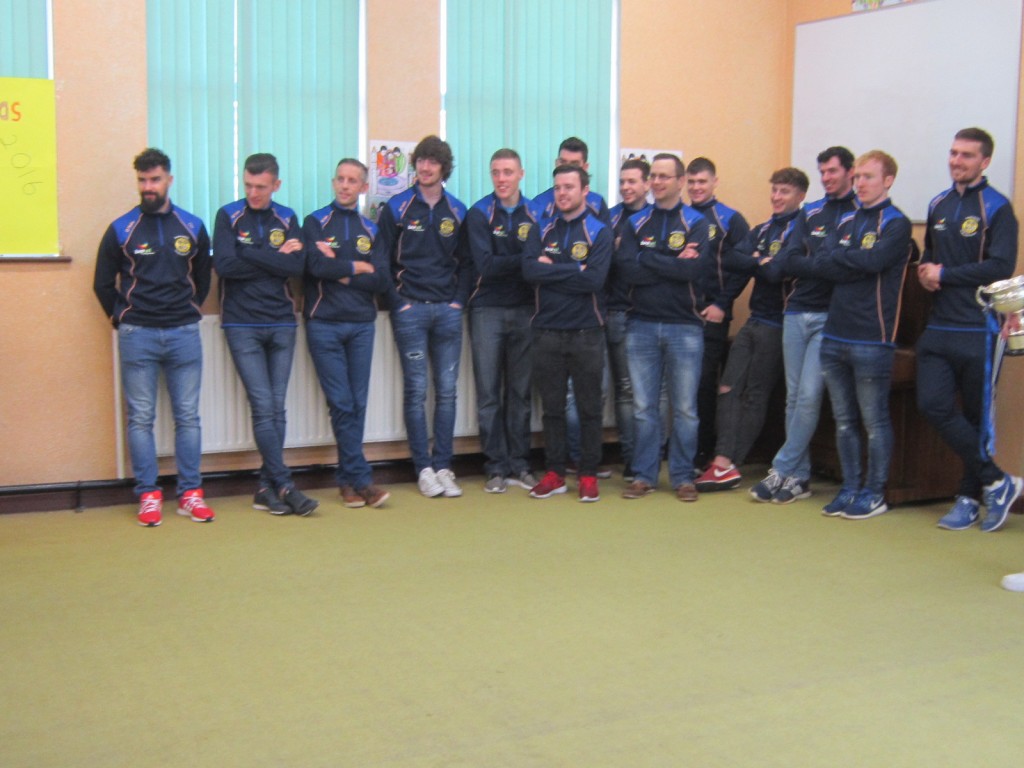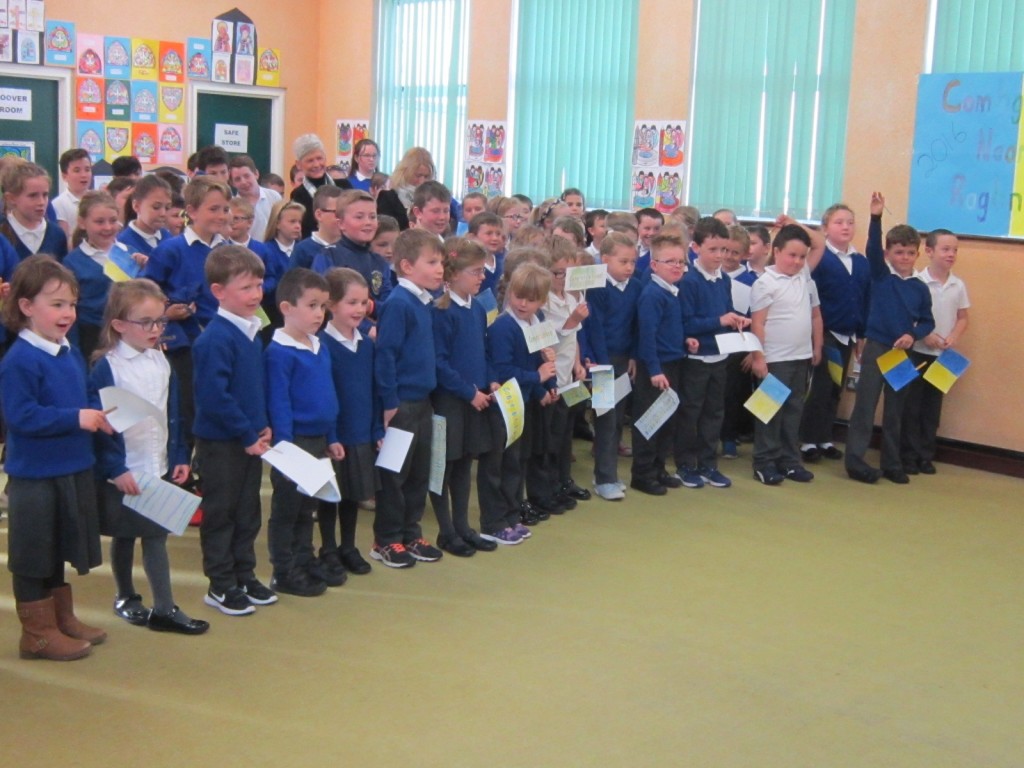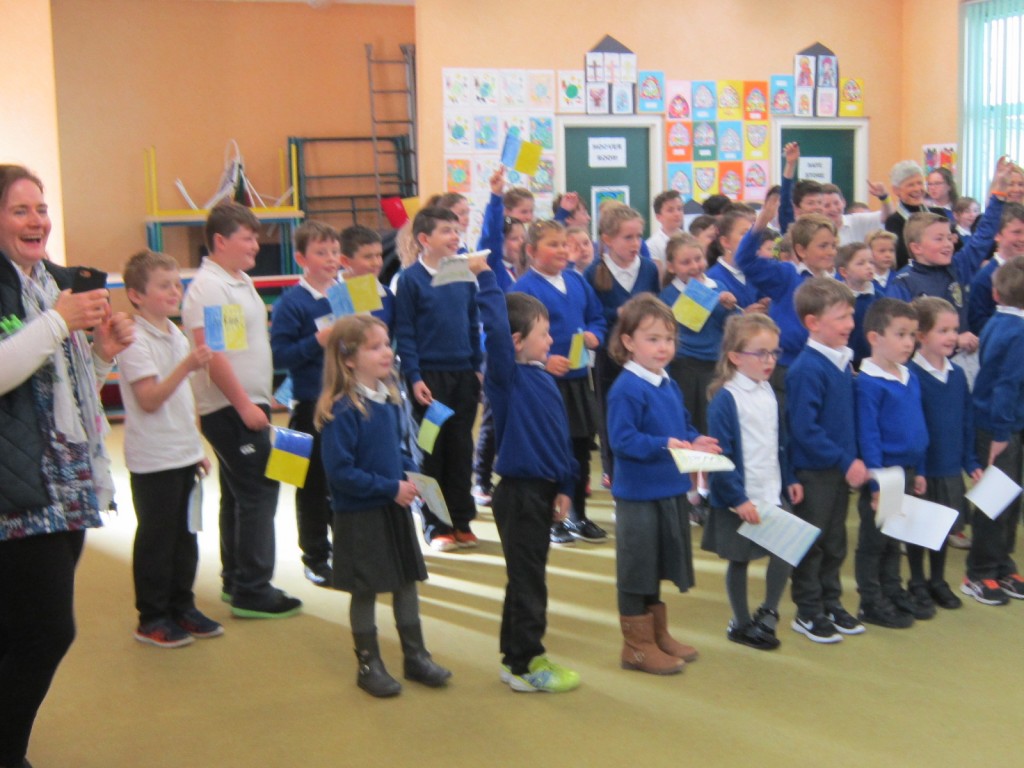 Our new school year began with our school mass on Tuesday 27th September 2016
Fr. Scanlon celebrated mass with the pupils, staff,  parents, grandparents and extended families.  It was a prayerful and reverent occasion. Thank you to everyone who prepared for the mass and to all who attended.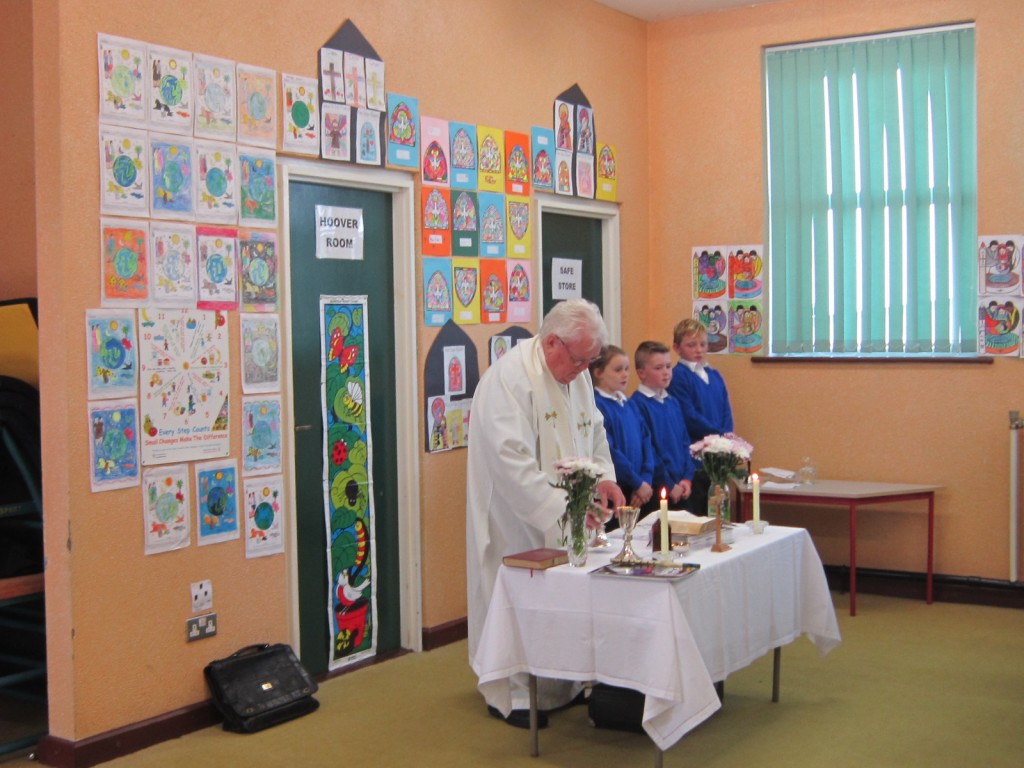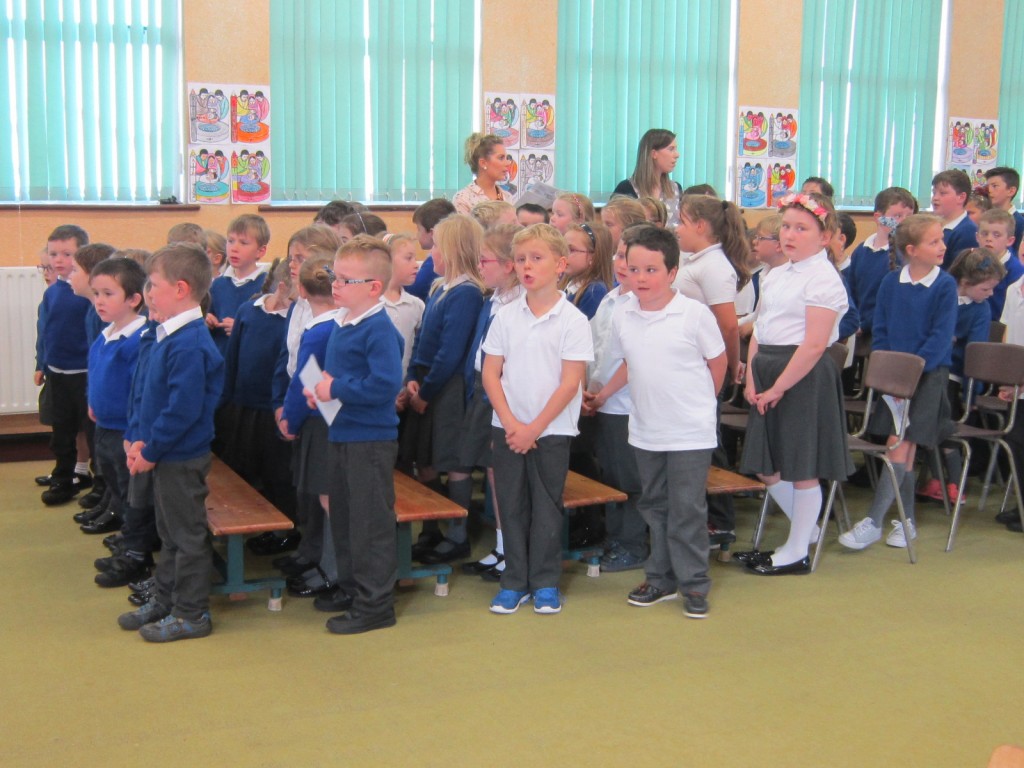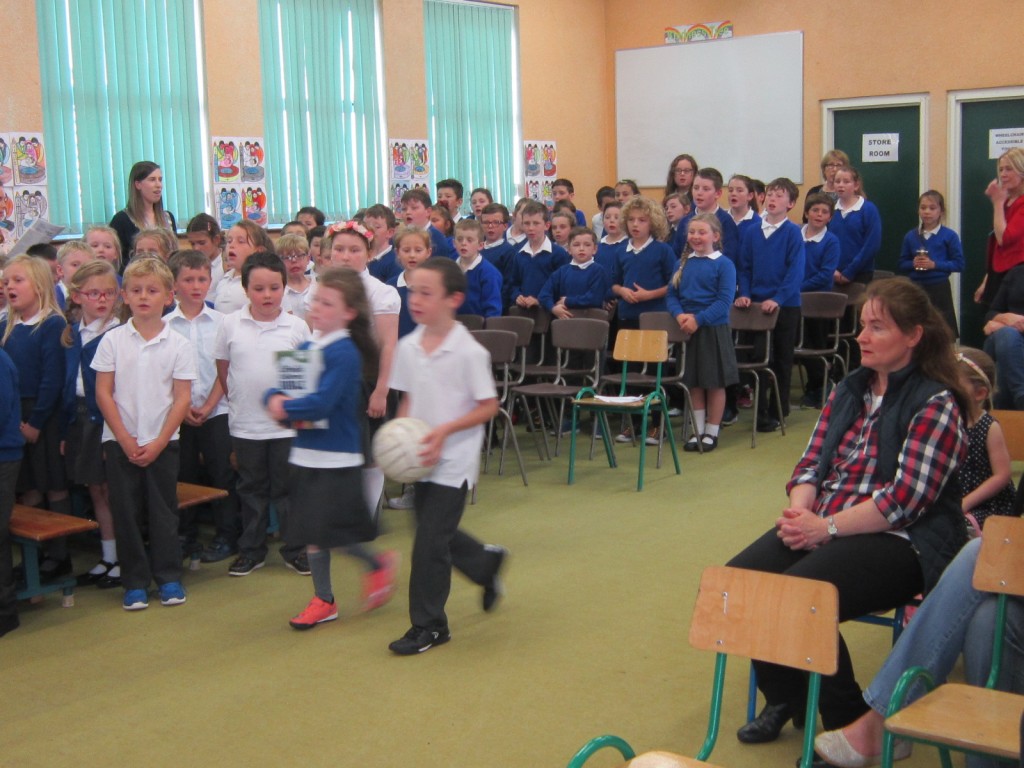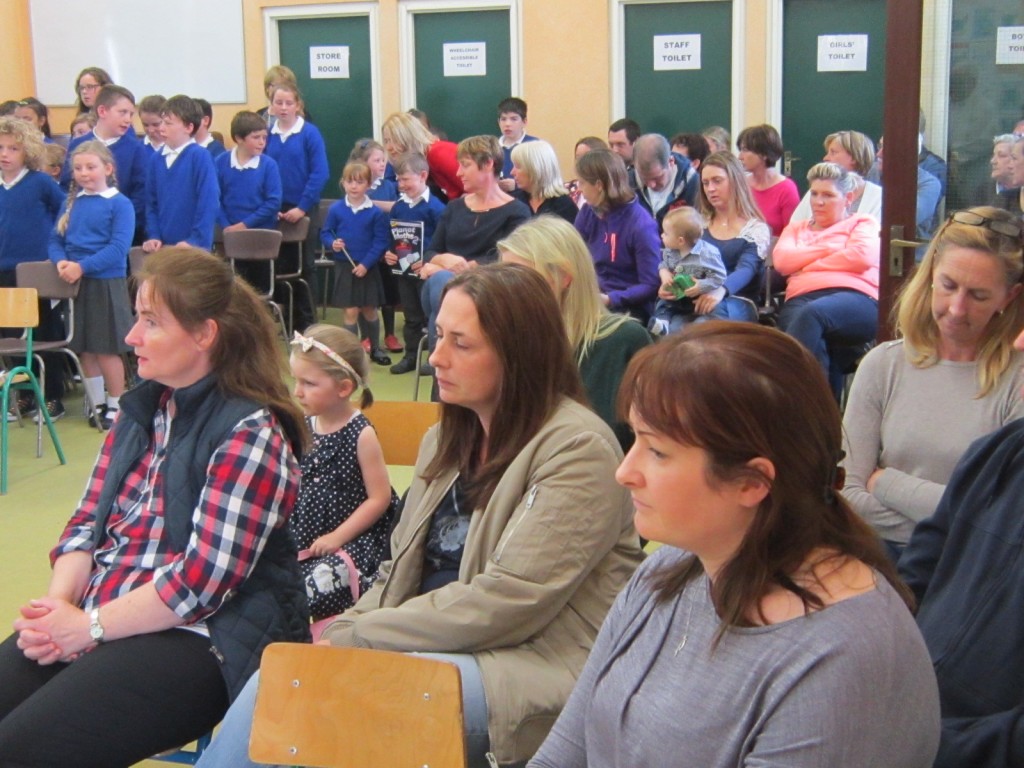 Senior School tour 22nd June 2016
2nd class to 6th class had a fabulous, action packed day today in Lilliput Adventure Centre.  A truly enjoyable and memorable day for everyone.  Take a look at the photographs, they speak for themselves.
Sports Day 20th June 2016
We had a fabulous day of fun at our sports day.  Sincere thanks to PJ Camon, Willie Slevin and Sean Clancy for organising the activities and the stations in the GAA pitch.  Our Parents' Association provided refreshments for the staff and pupils, sponsored by Paudie Mulhare, Maggie McDonnell and Seán Slevin, and Carambola.  Parents turned up to lend a helping hand - thank you everyone and well done to all.  Below are slideshows of action packed pictures.
Junior Tour 17th June 2016
Junior Infants, Senior Infants and 1st class went on their school tour to Turoe Pet farm today.  Everyone had a great day. Take a look at our photographs.
Sponsored School Cycle 15th May 2016
We had a fabulous day in Lough Boora at our sponsored school cycle.  This was organised by our Parents' Association, in conjunction with Lough Boora.  Carambola and the Parents' Association provided light refreshments for everyone afterwards.  Thank you to everyone who supported it, we thoroughly enjoyed the morning.  Have a look at our slide show.
 National Spring/Summer Clean-up Day 11th May 2016
We held our Spring/Summer Clean-up Day today with the help of parents, Cloghan Community Development Committee, school staff and our pupils.  It was a very enjoyable occasion and it was wonderful to watch everyone working together to improve the school environment and the community.  Well done to everyone involved.  Your support is greatly appreciated.
First Holy Communion 30th April 2016
2nd class received their First Holy Communion in St. Mary's Church, Cloghan.  It was a beautiful celebration.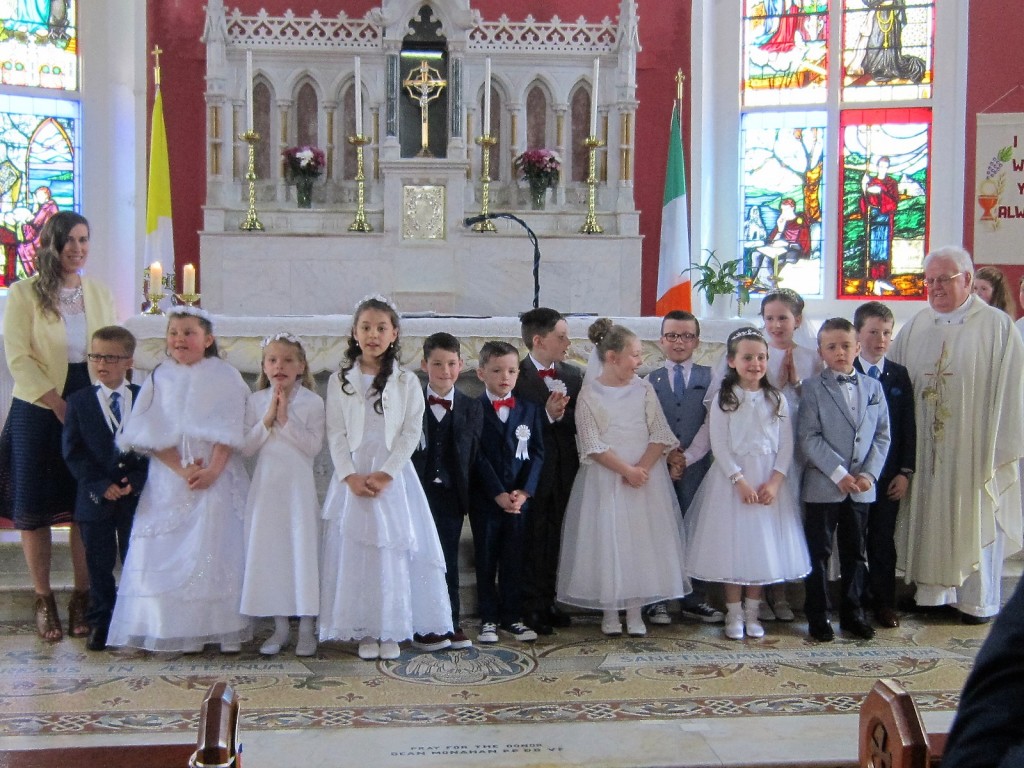 The 3rd class parents and the Parents' Association hosted refreshments for the communion party, families and teachers in the PE Hall in the school after the ceremony.  Everyone thoroughly enjoyed the day.  Click here to see more photographs.
Confirmation 16th April 2016
6th class were confirmed in St. Rynagh's Church, Banagher by Bishop Colm O'Reilly.  It was a prayerful and joyful occasion.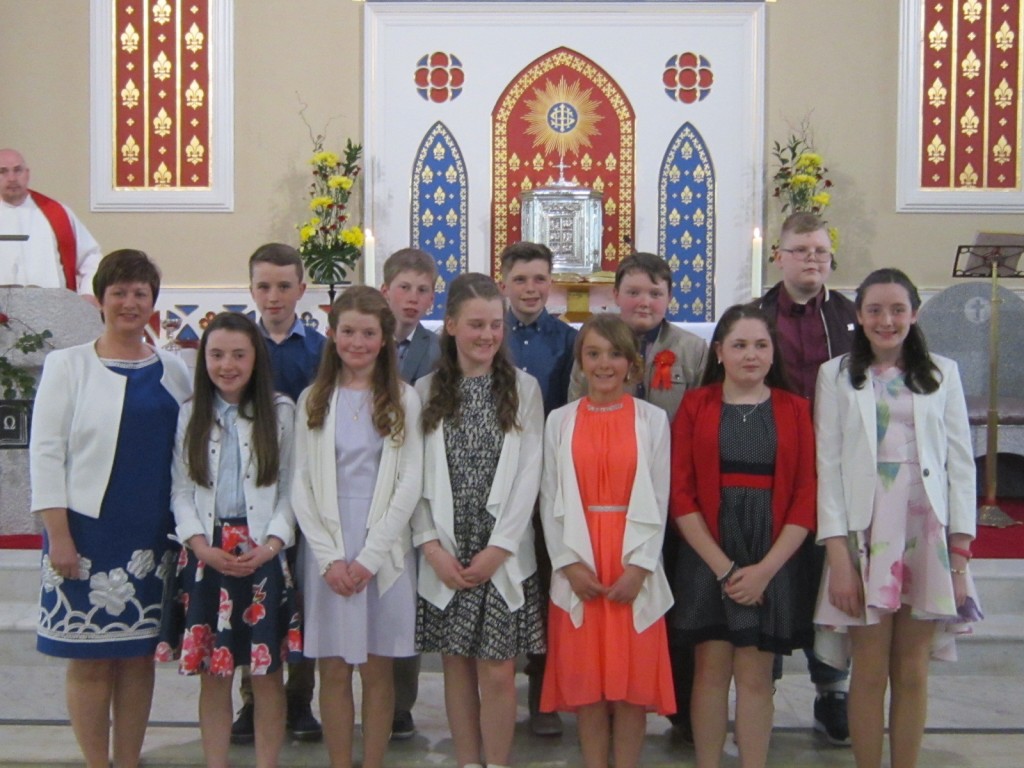 Dancing Day 16th March 2016
Every child in the school demonstrated their excellent dancing skills on Dancing Day.  They showed off their Zumba moves to the delight of the audience.  It was a fabulous display of movement, agility, pace and unique moves.  Well done to everyone.
5th and 6th class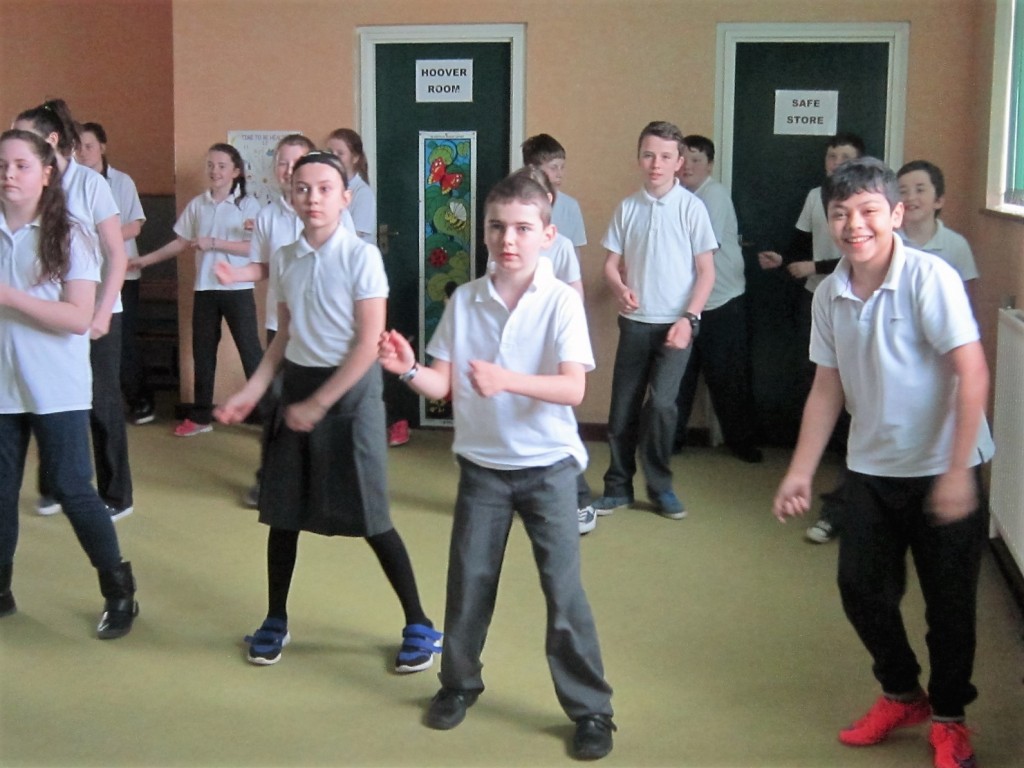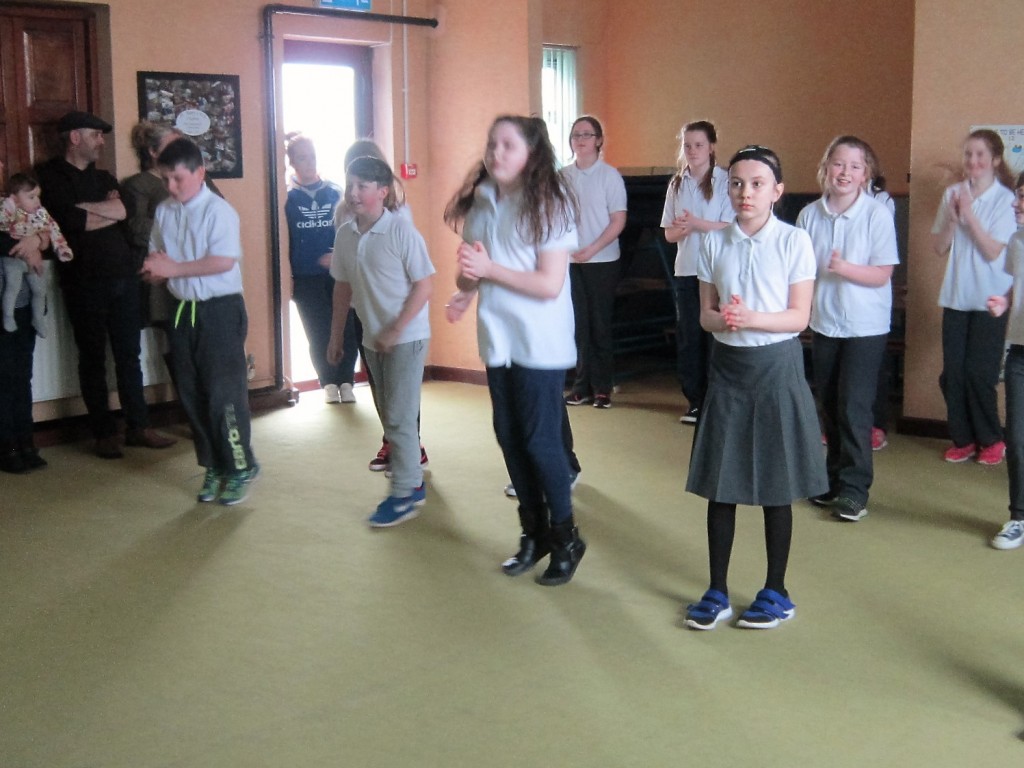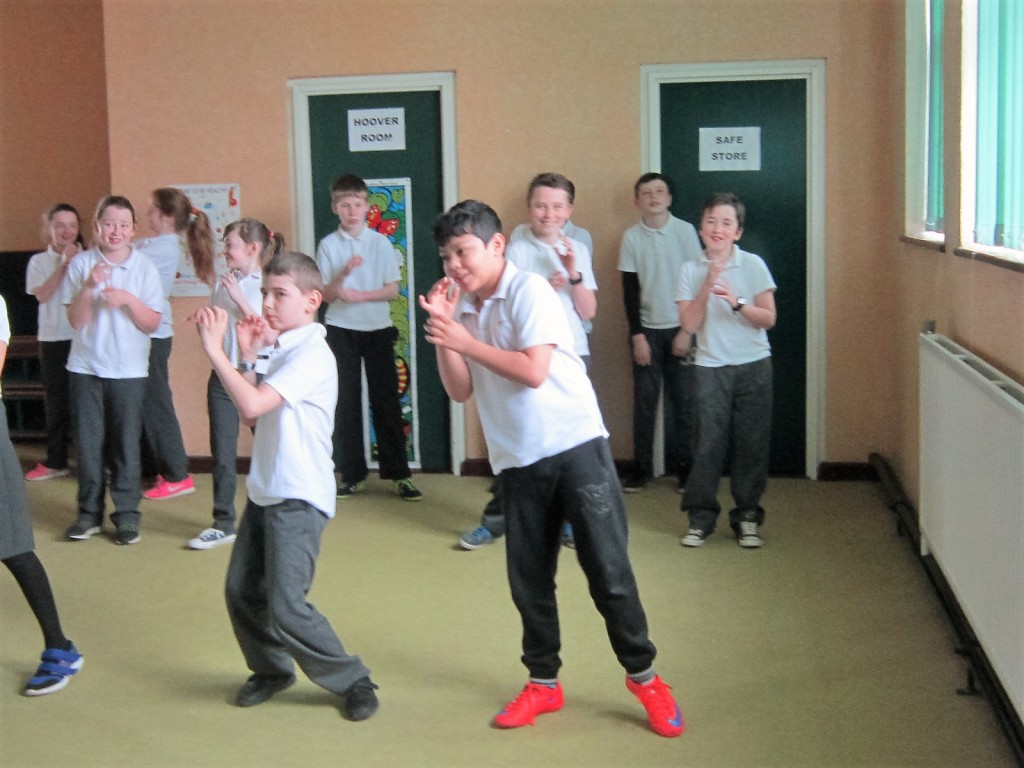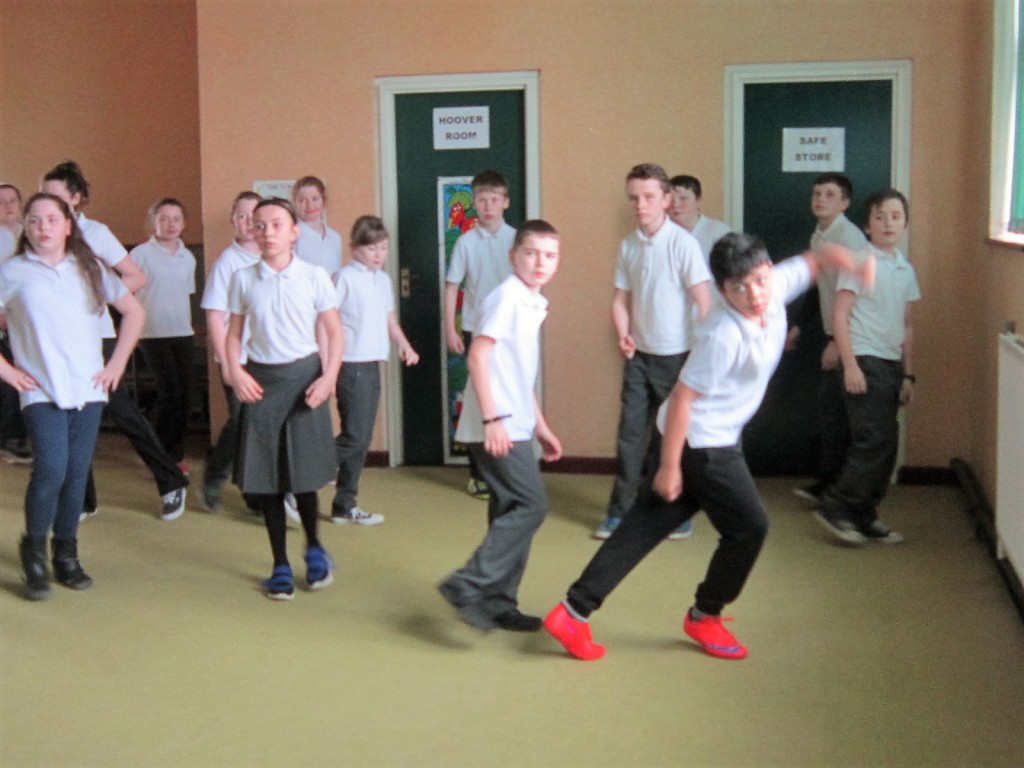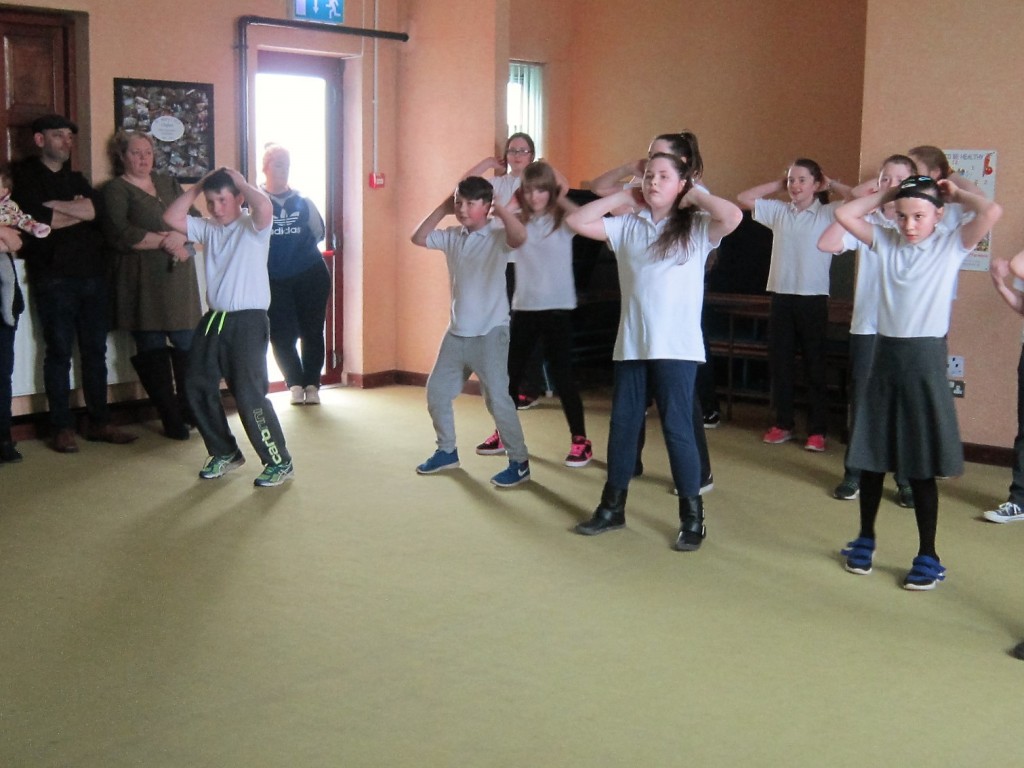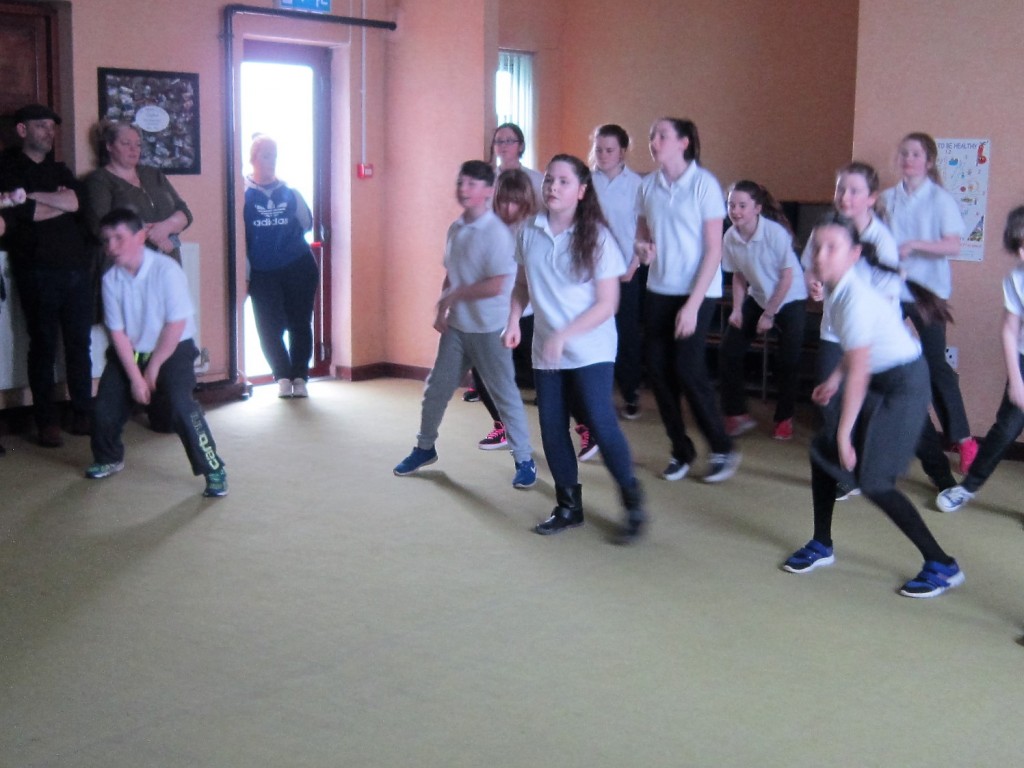 3rd and 4th class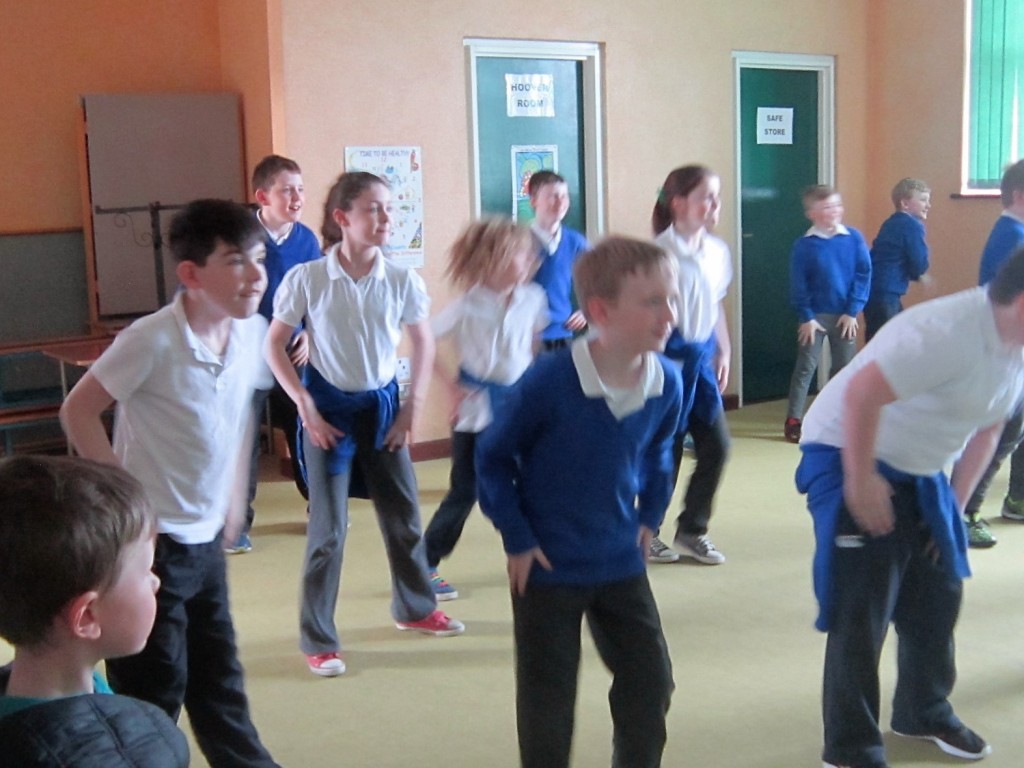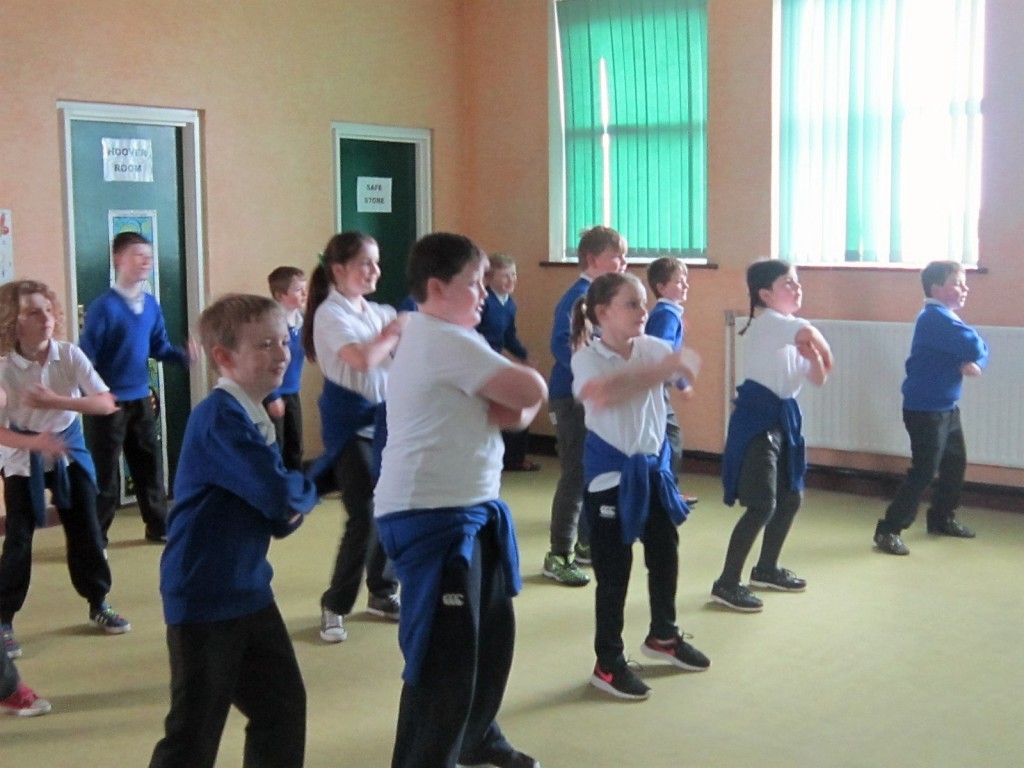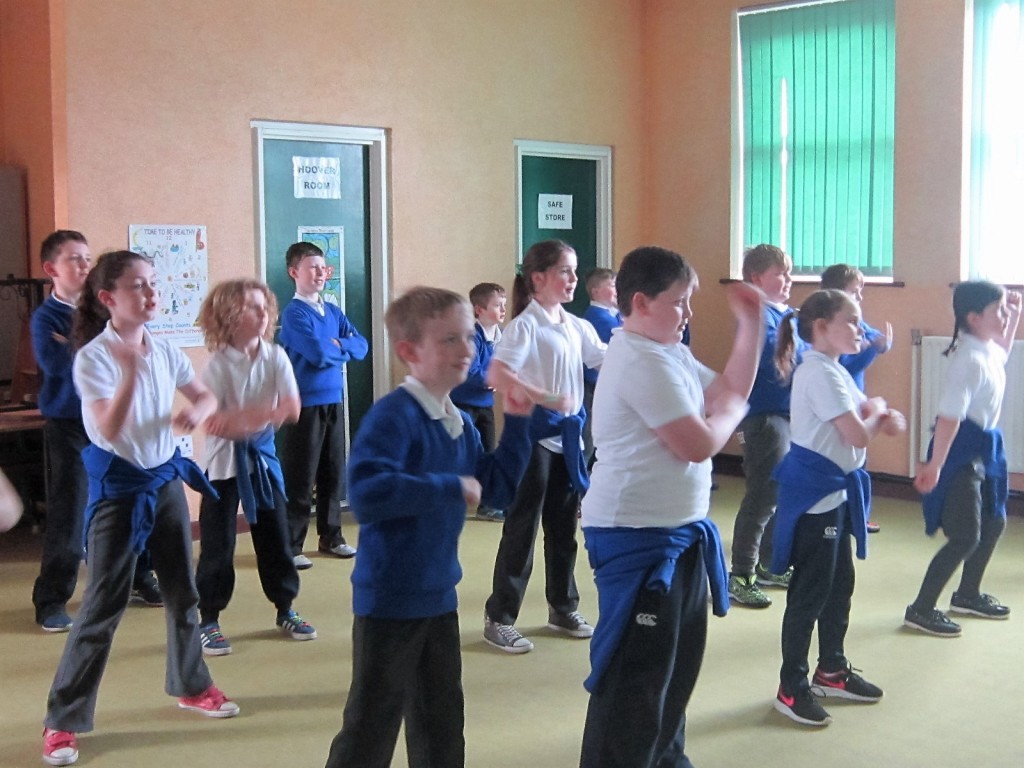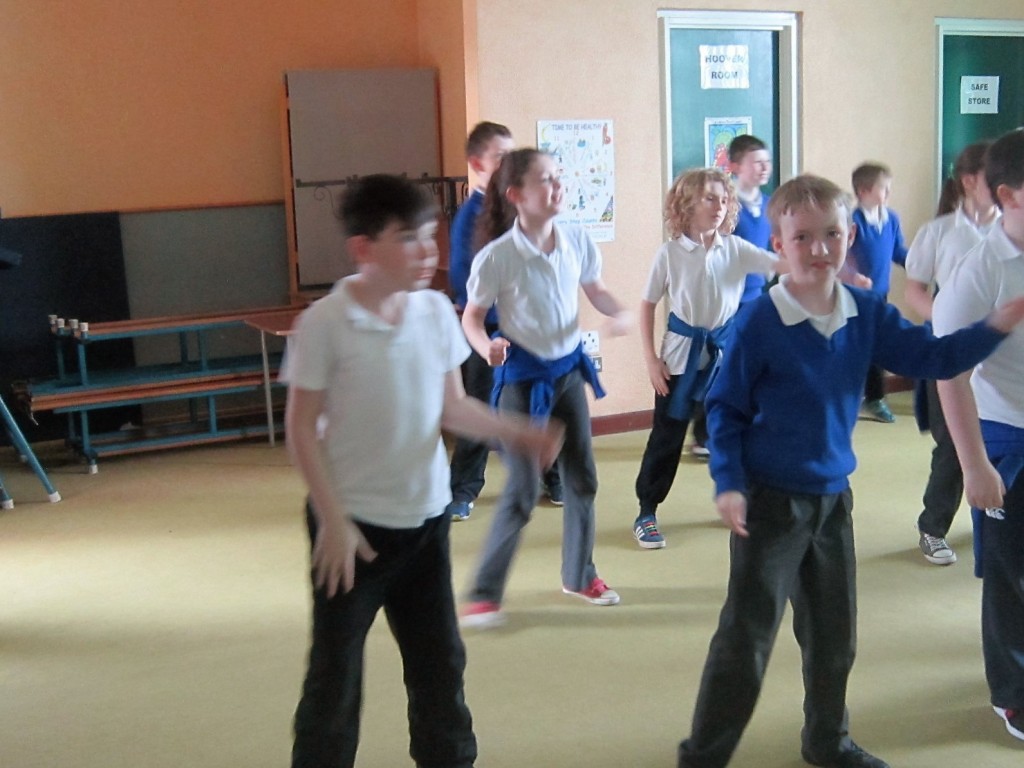 1st and 2nd class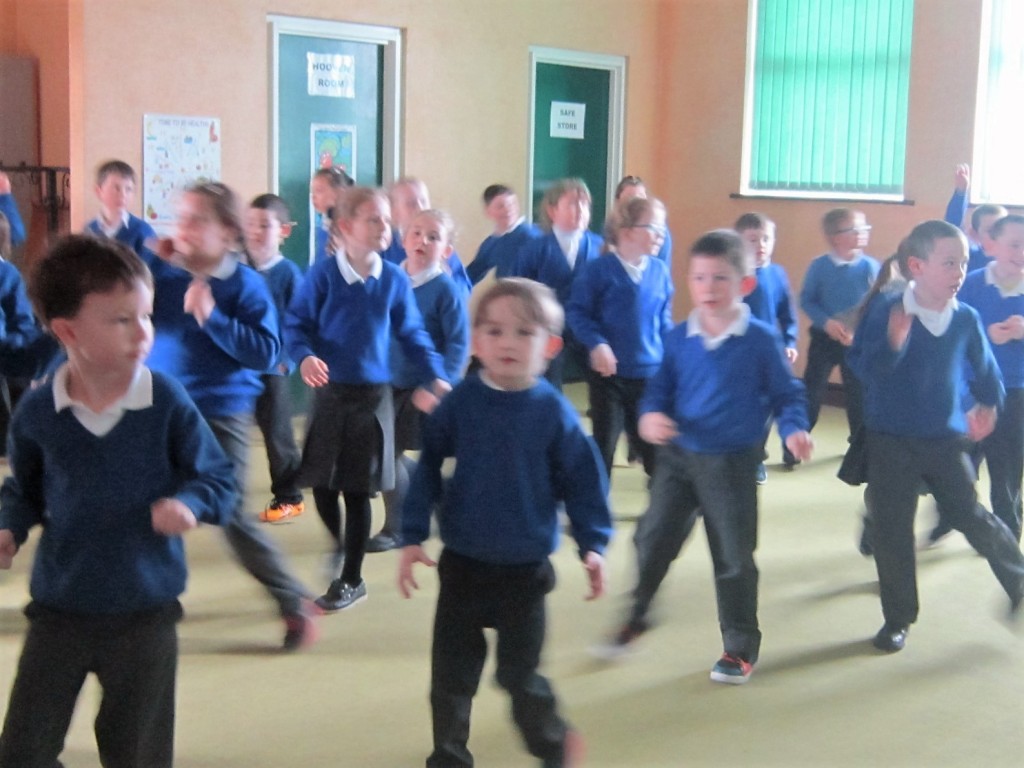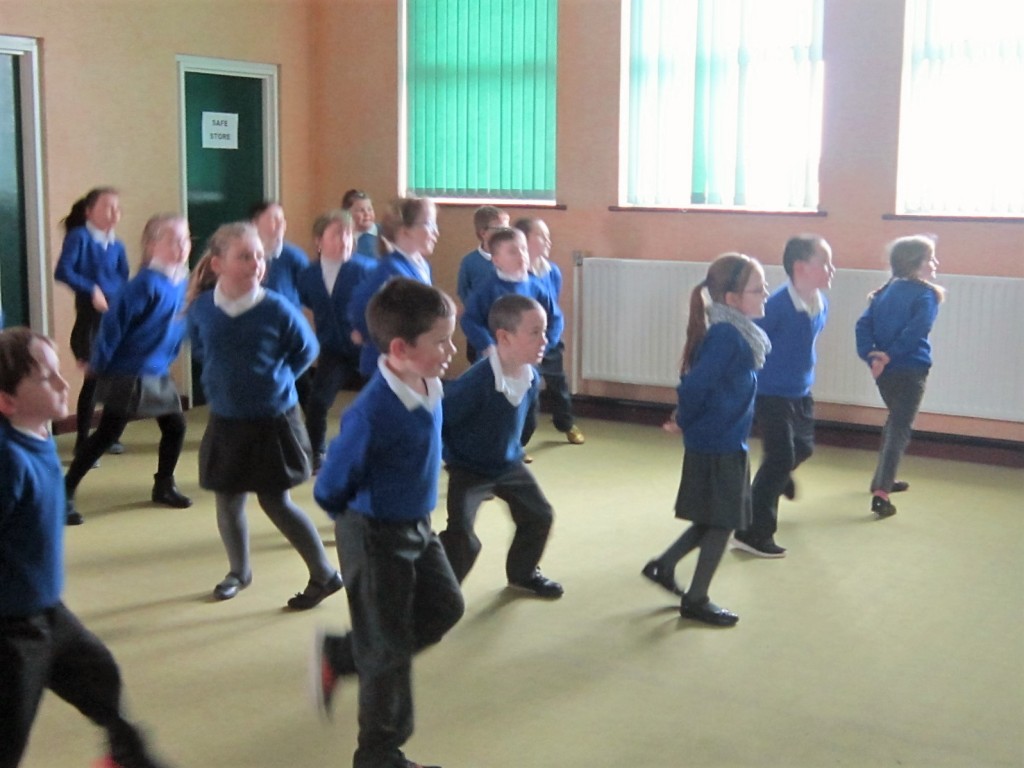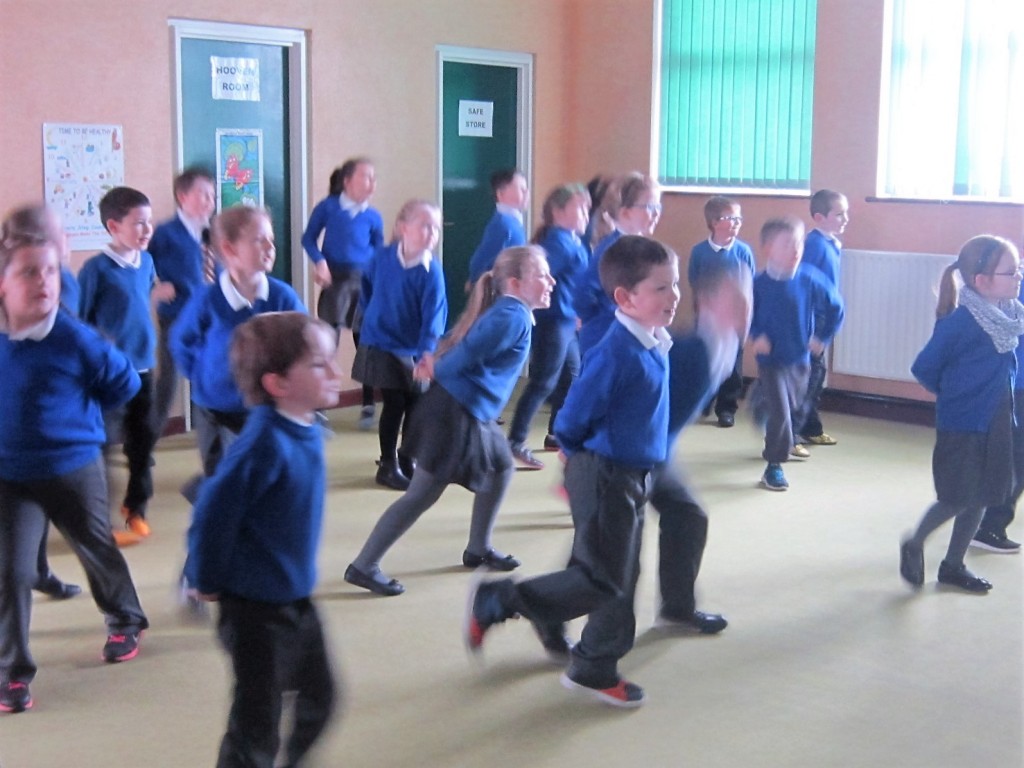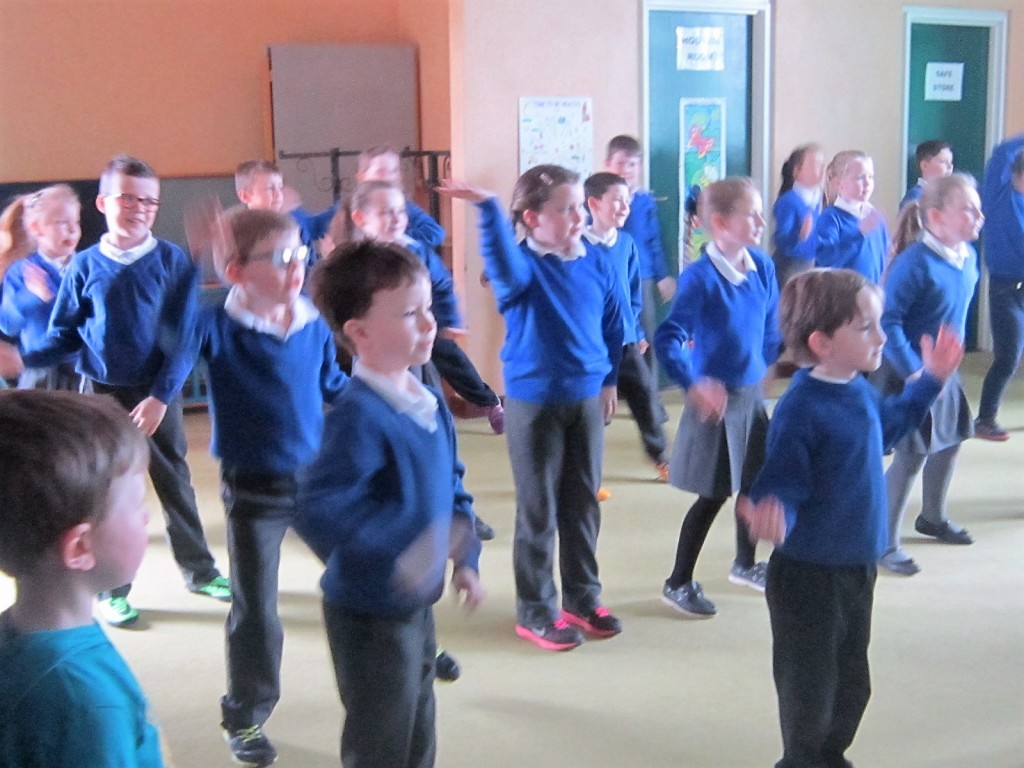 Infants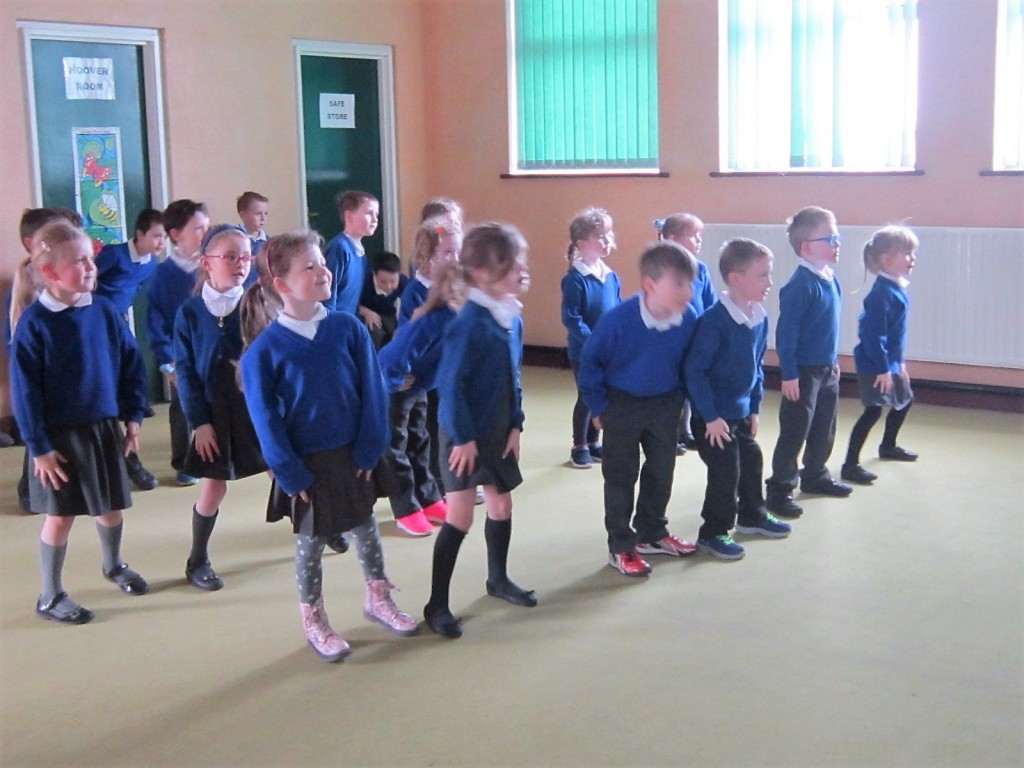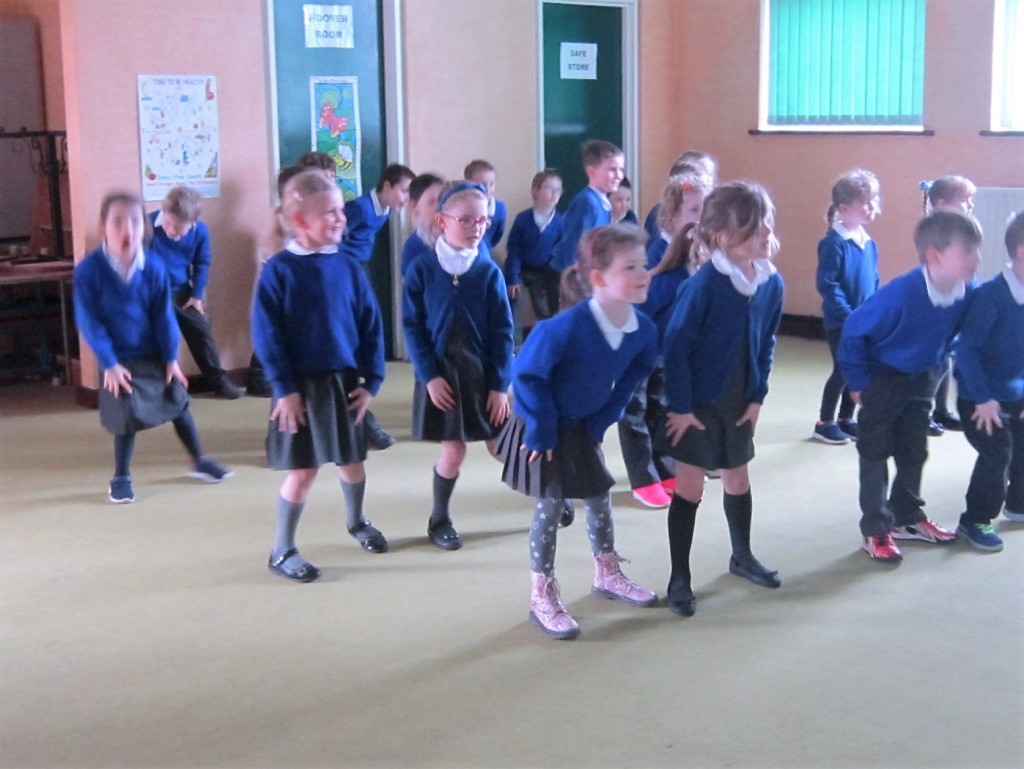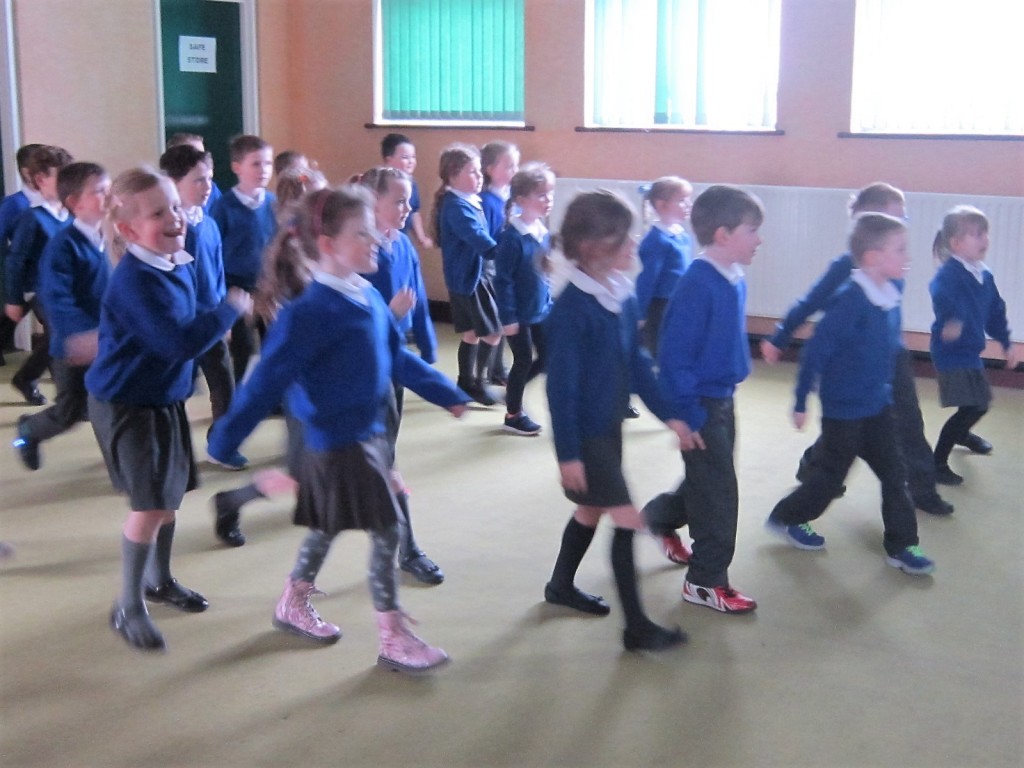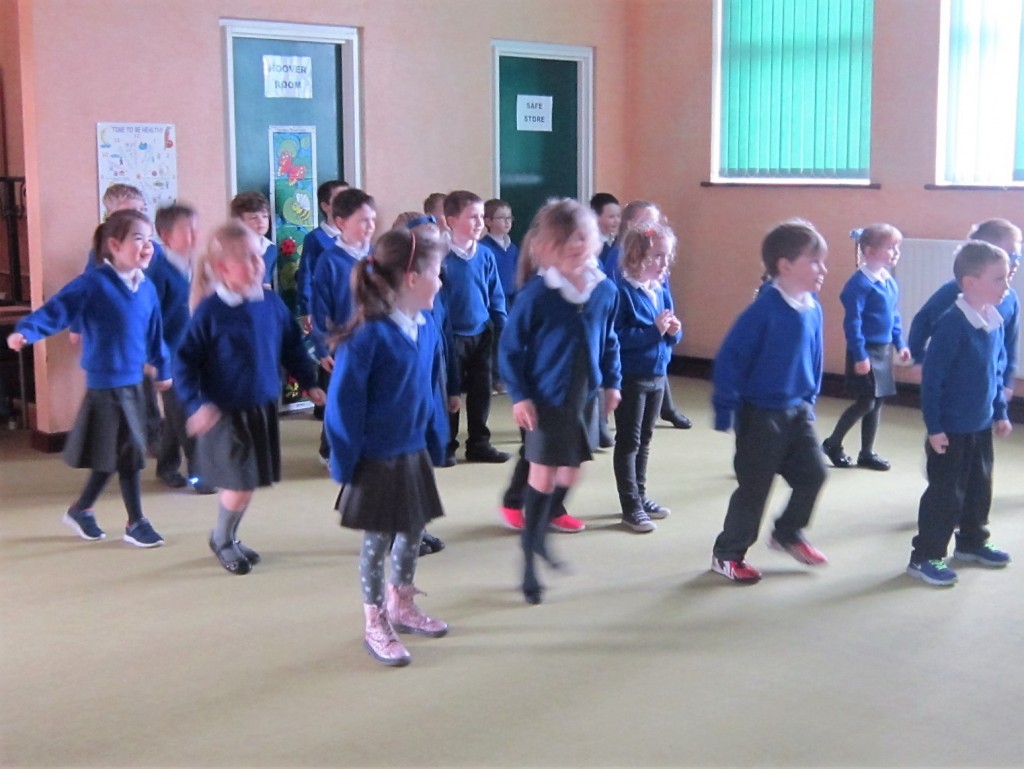 Cumann na mBunscol Skills Competitions
Well done to all our pupils who participated in the Cumann na mBunscol competitions.  Congratulations to James who won second prize in the football skills.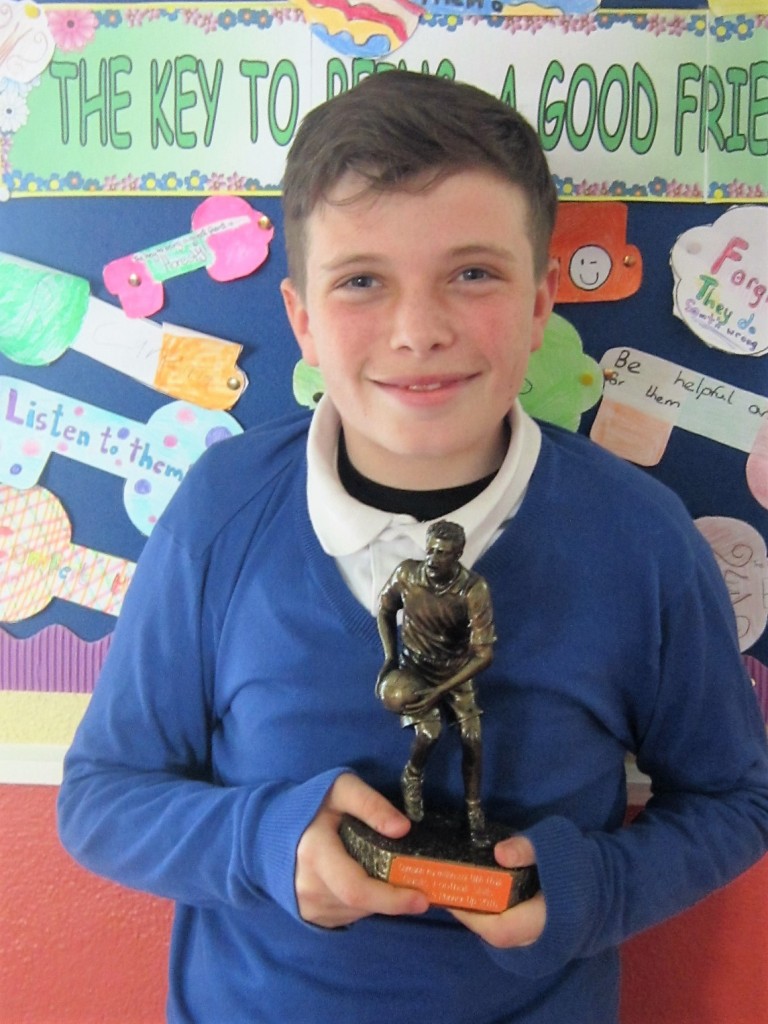 Easter Draw Winners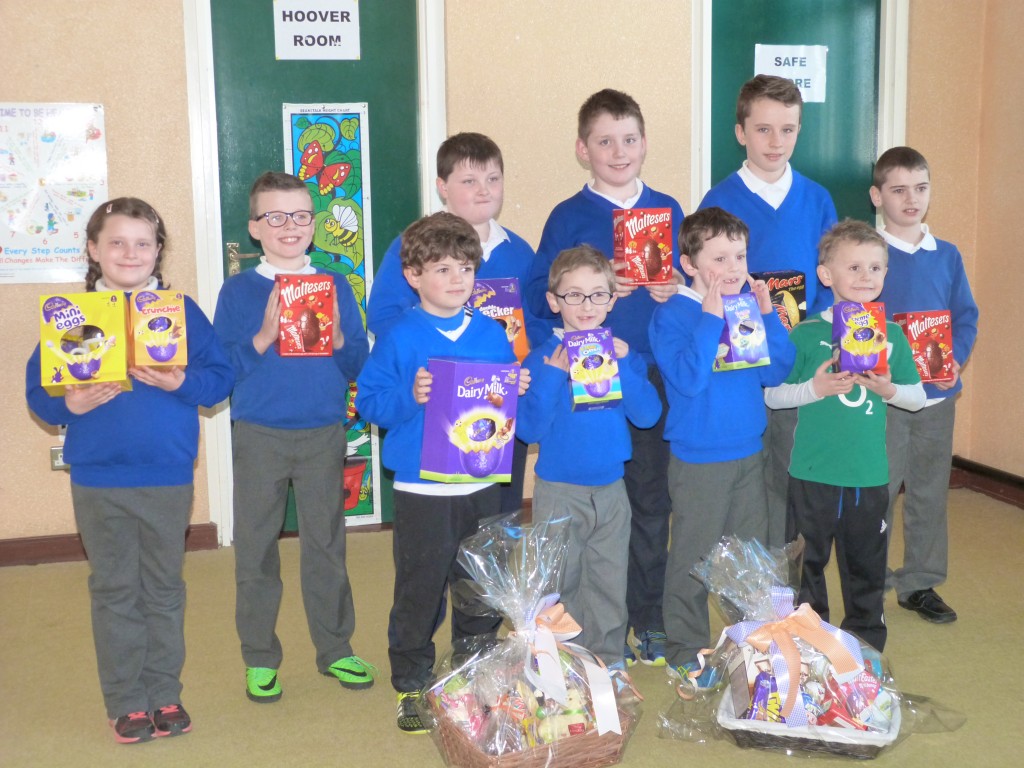 Proclamation Day 15th March 2015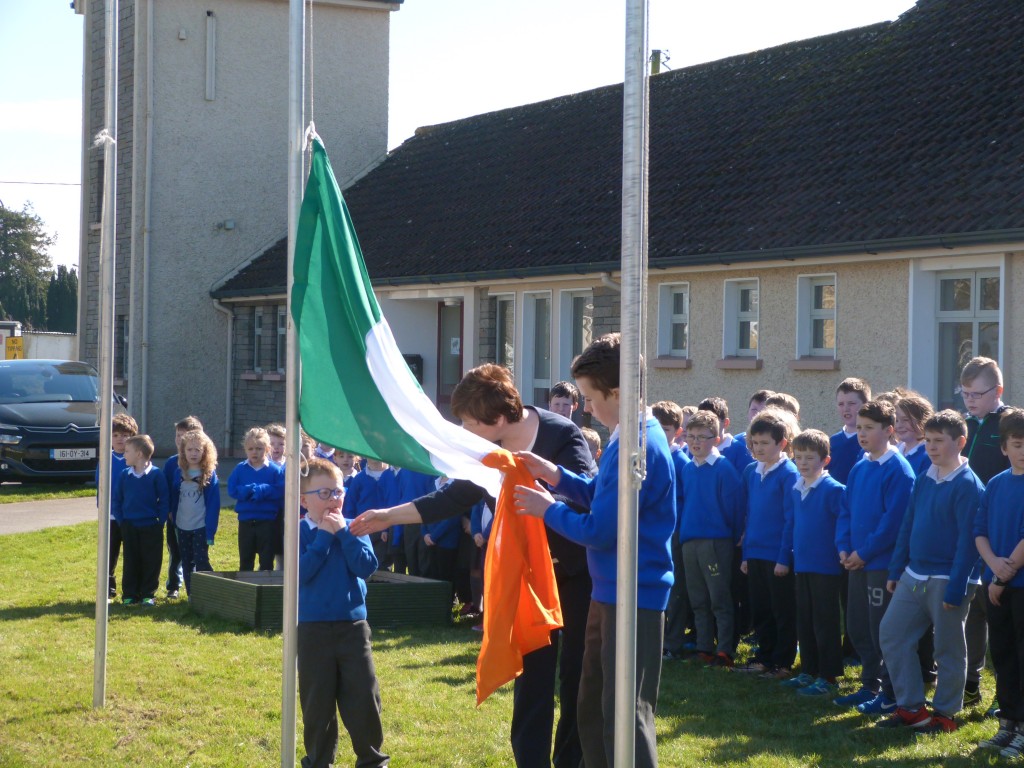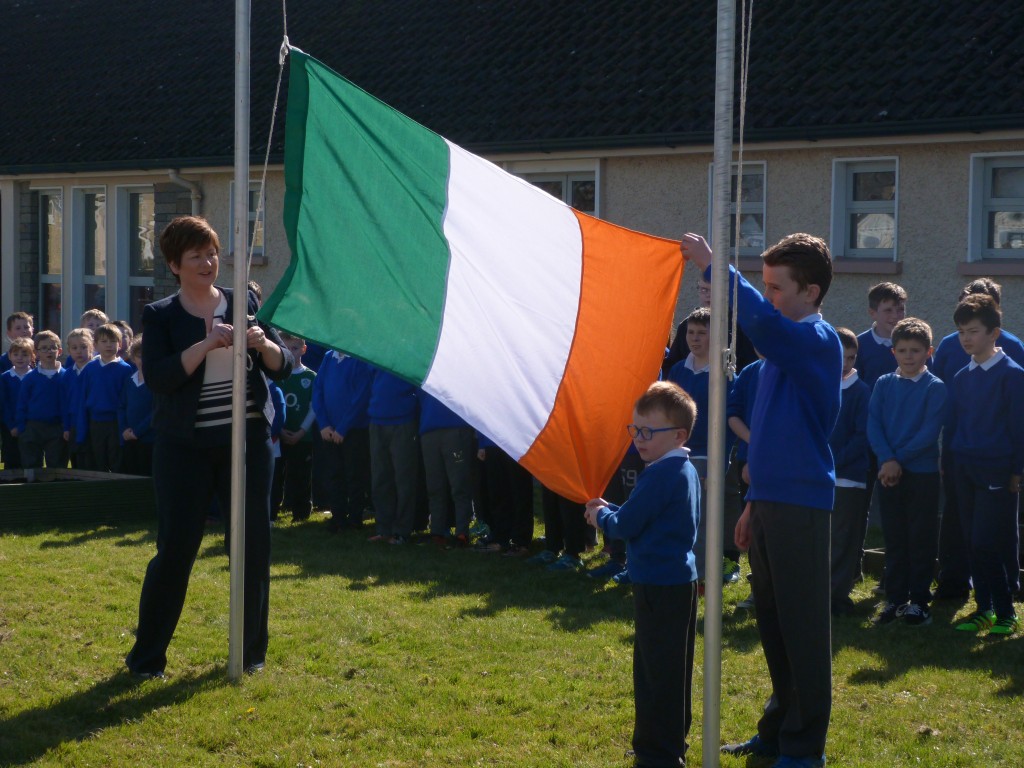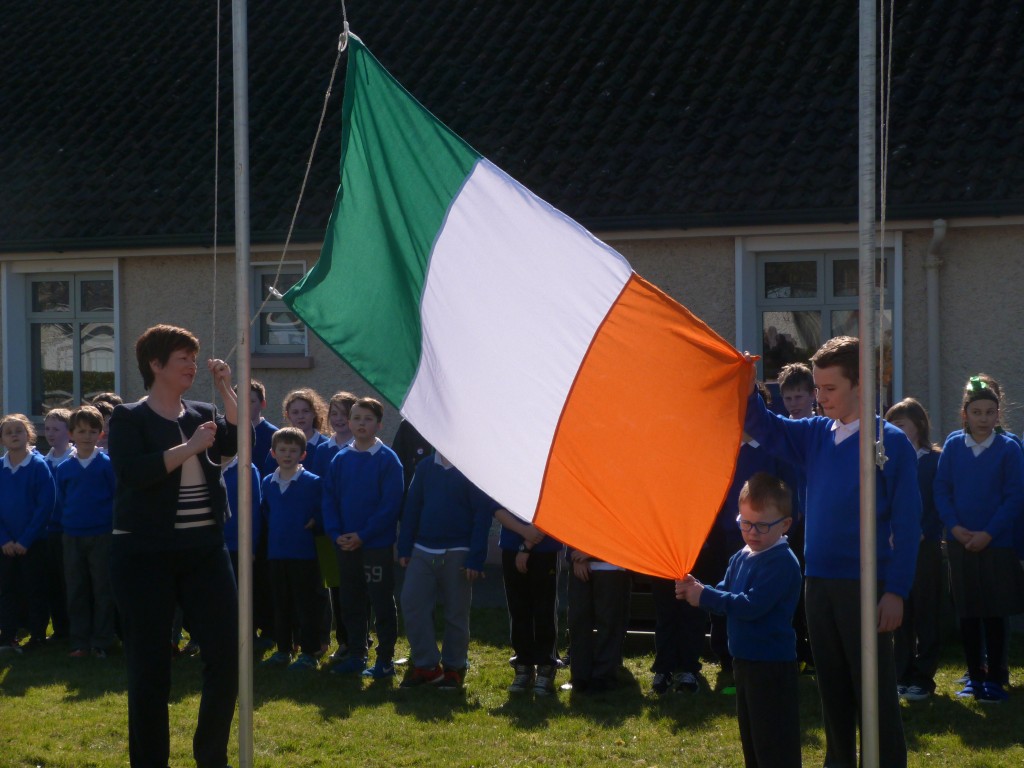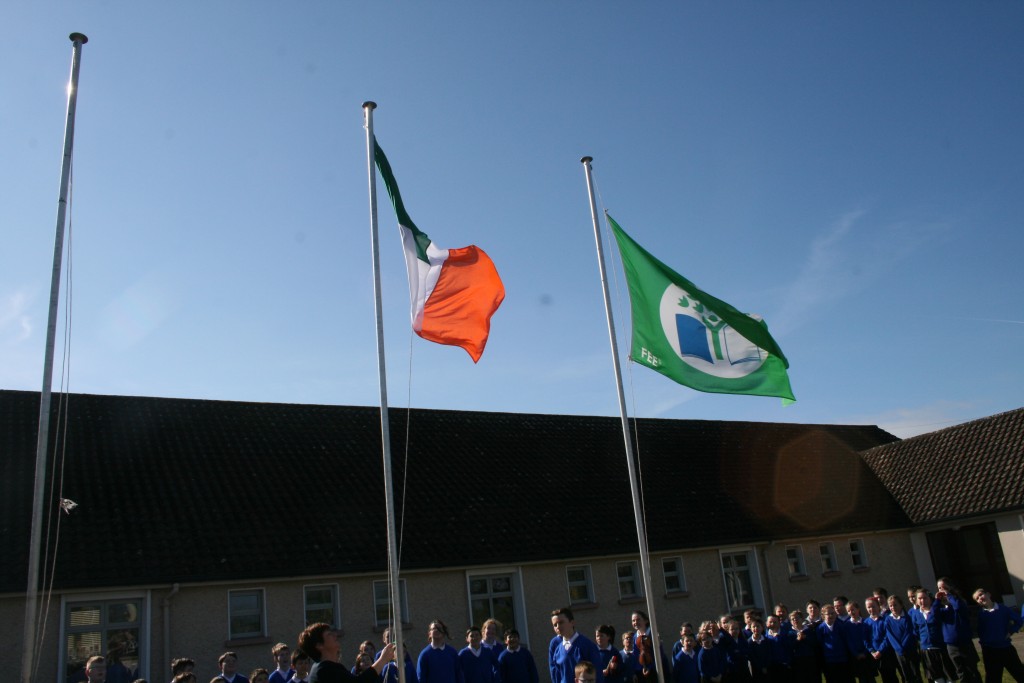 2nd class celebrated the Sacrament of Penance.
This was a lovely, prayerful ceremony. Thank you to Fr. Scanlon, Miss Flannery, the pupils and parents.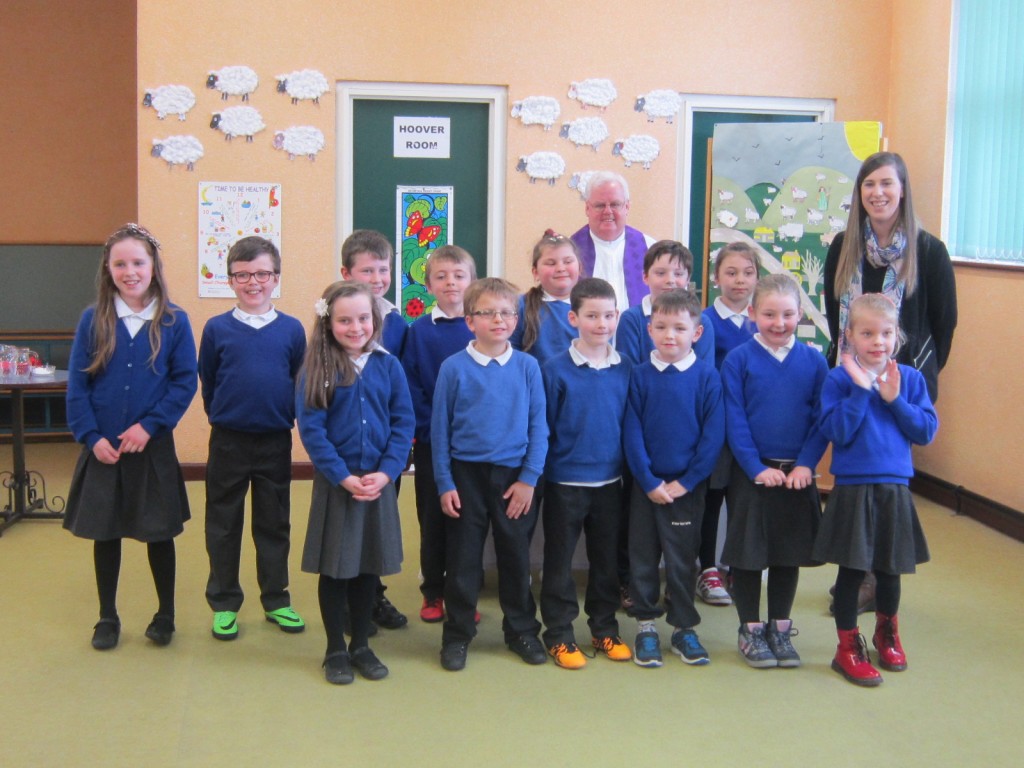 World Book Day 3rd March 2016
We celebrated World Book Day by giving every child a free book.  

Happy reading.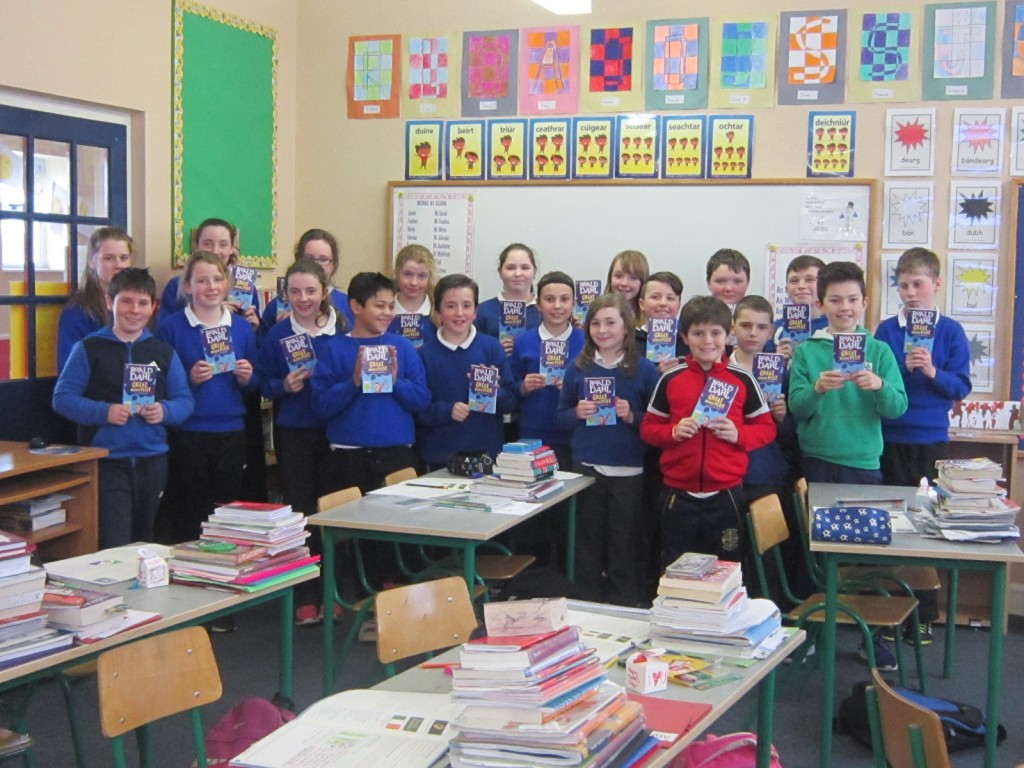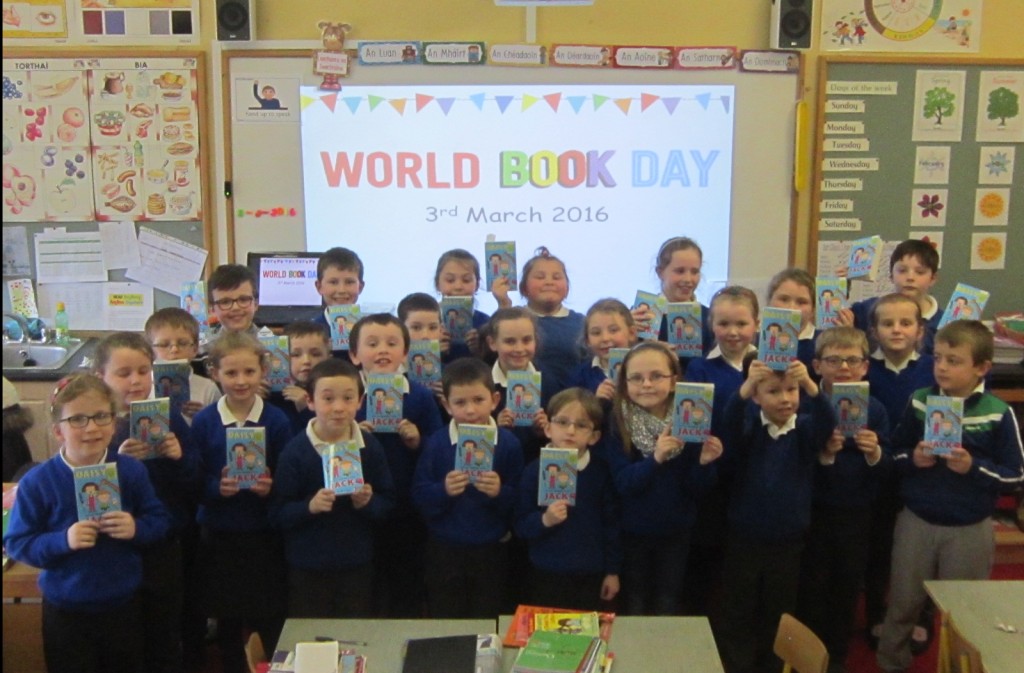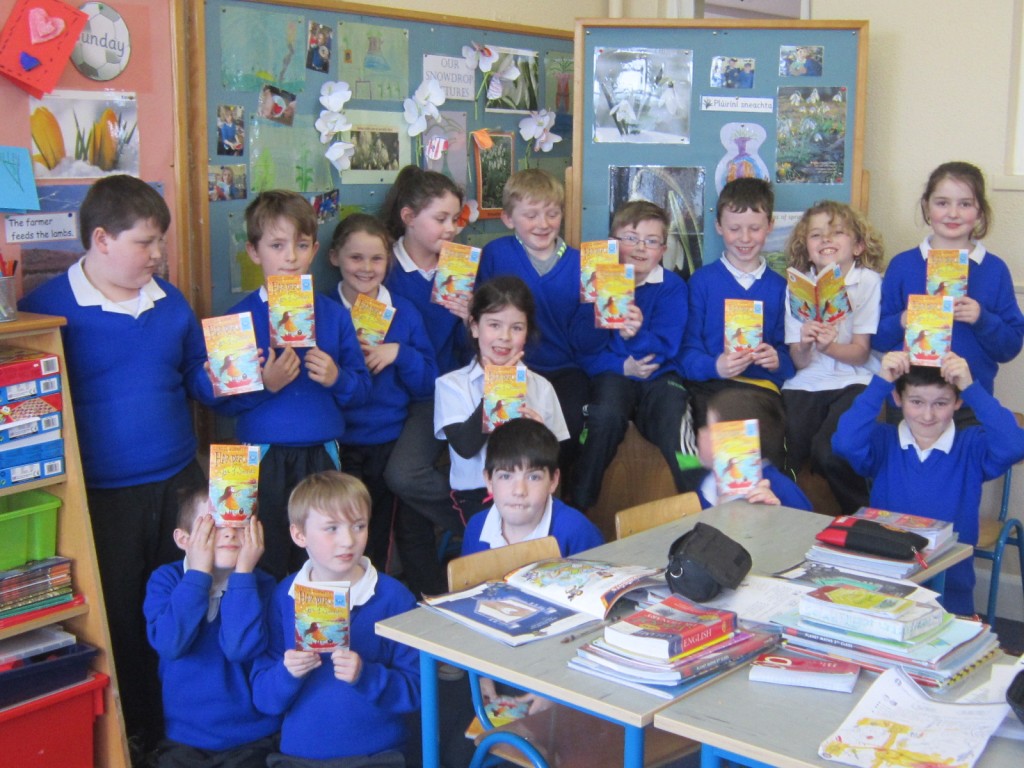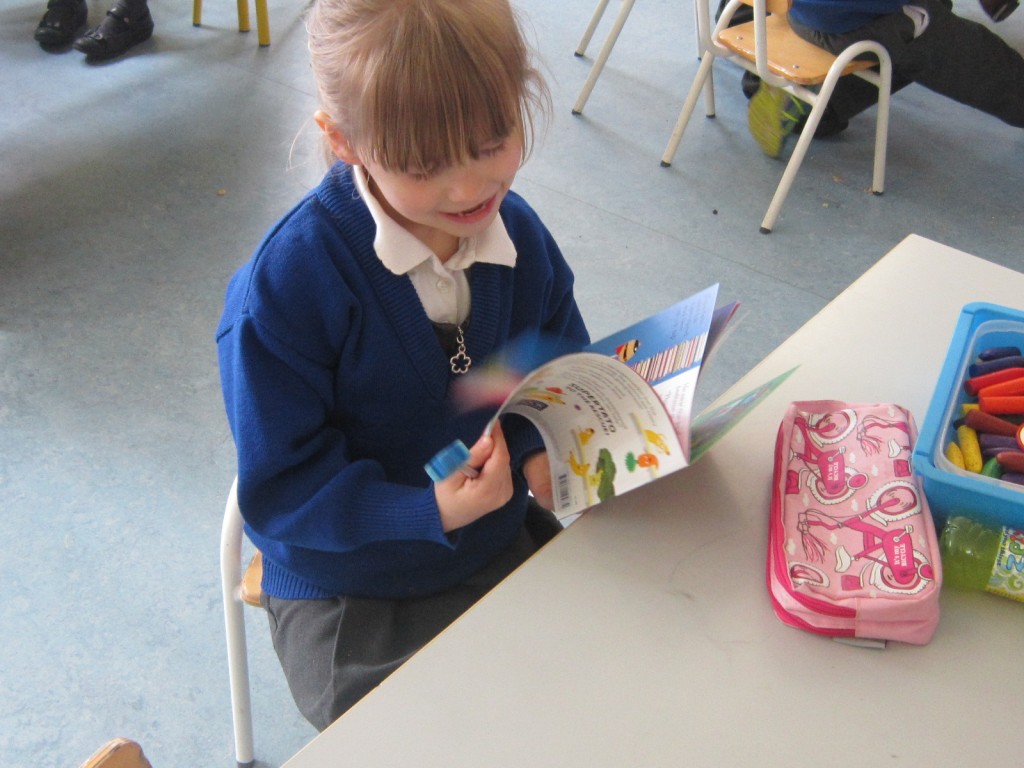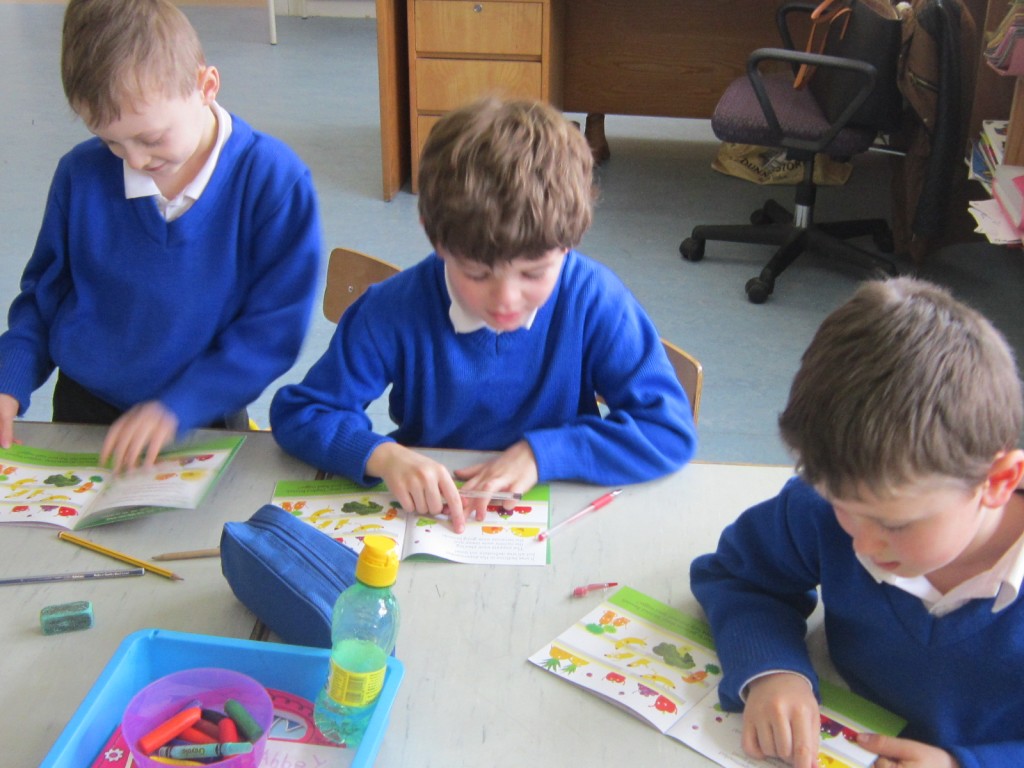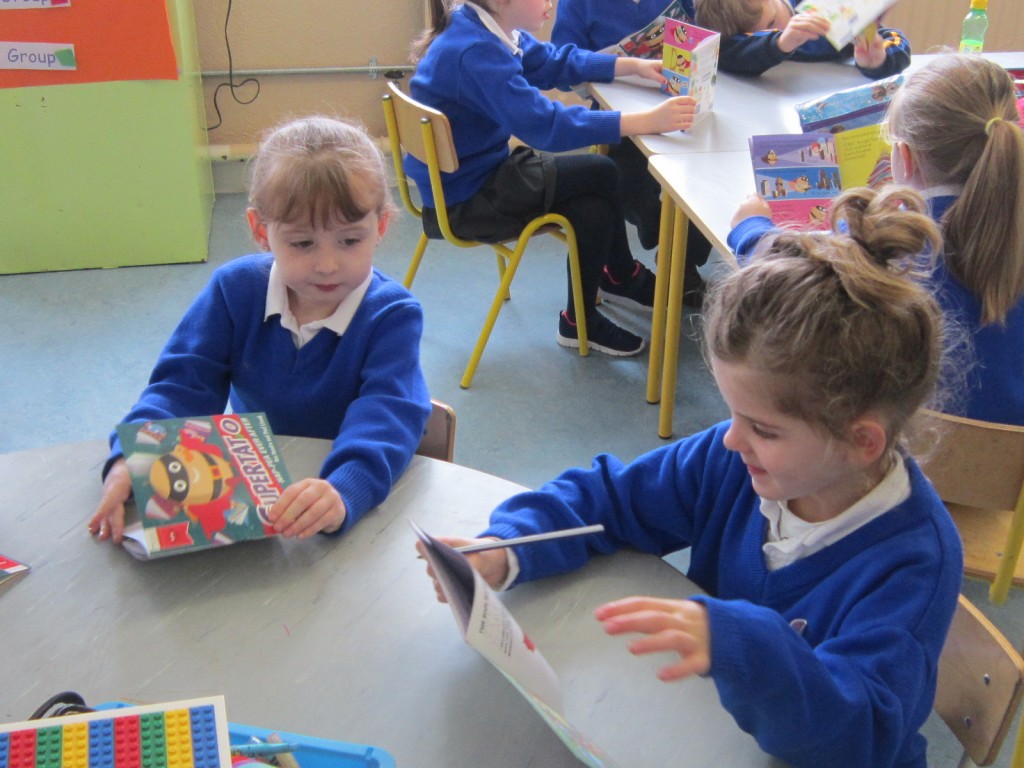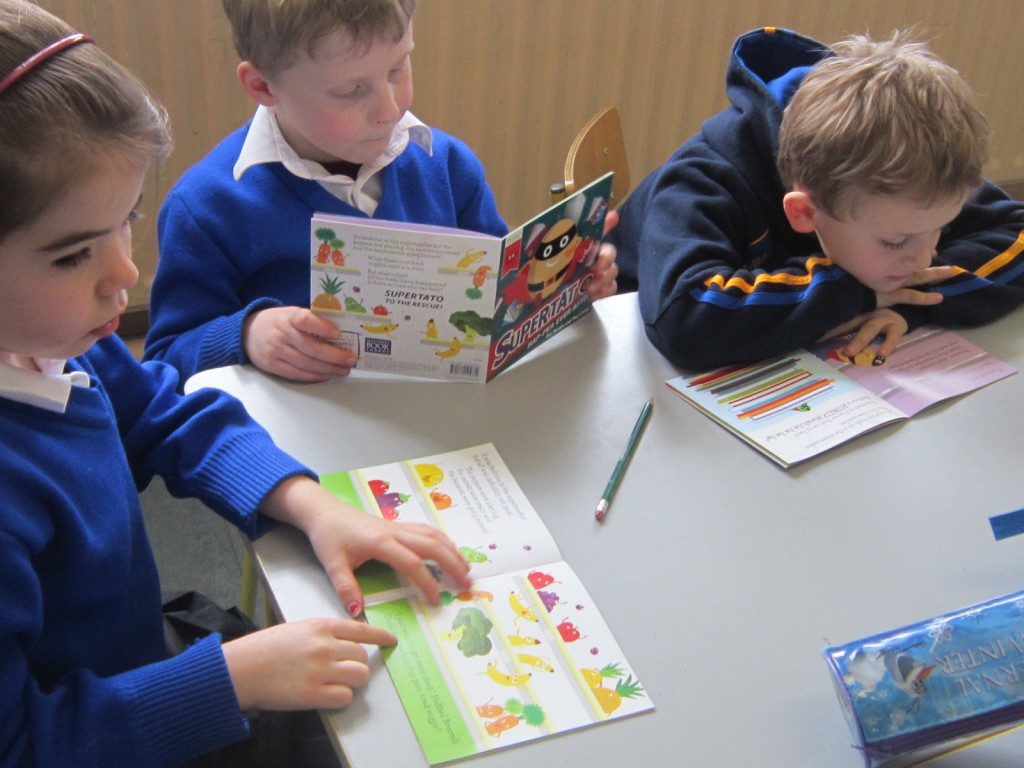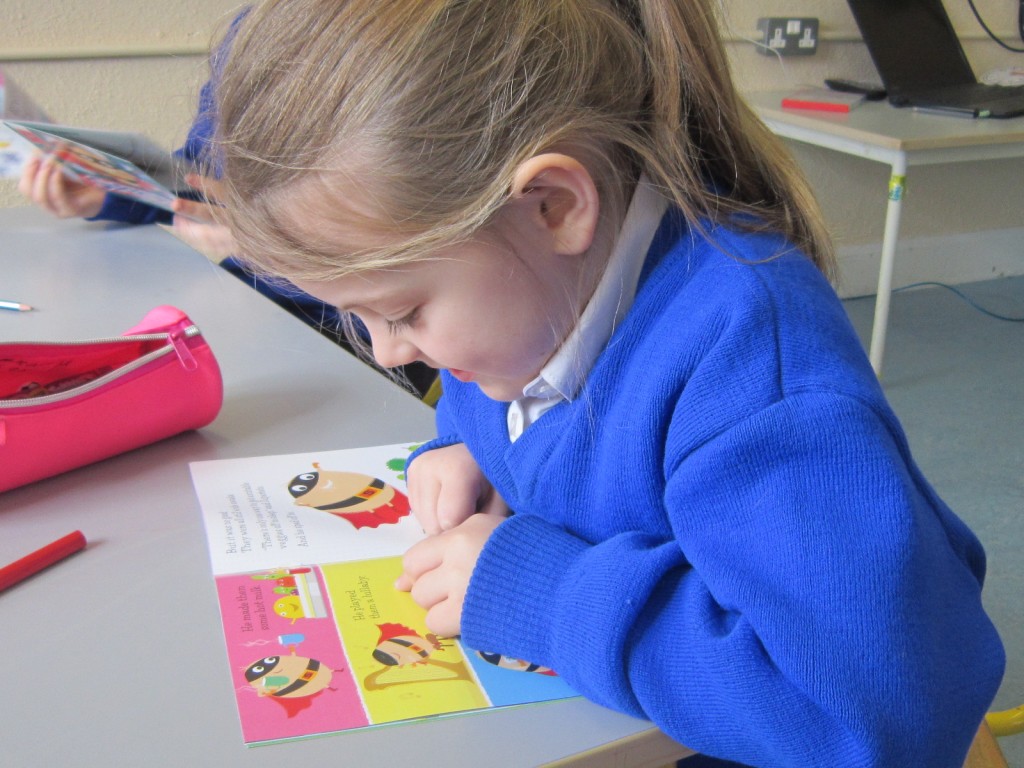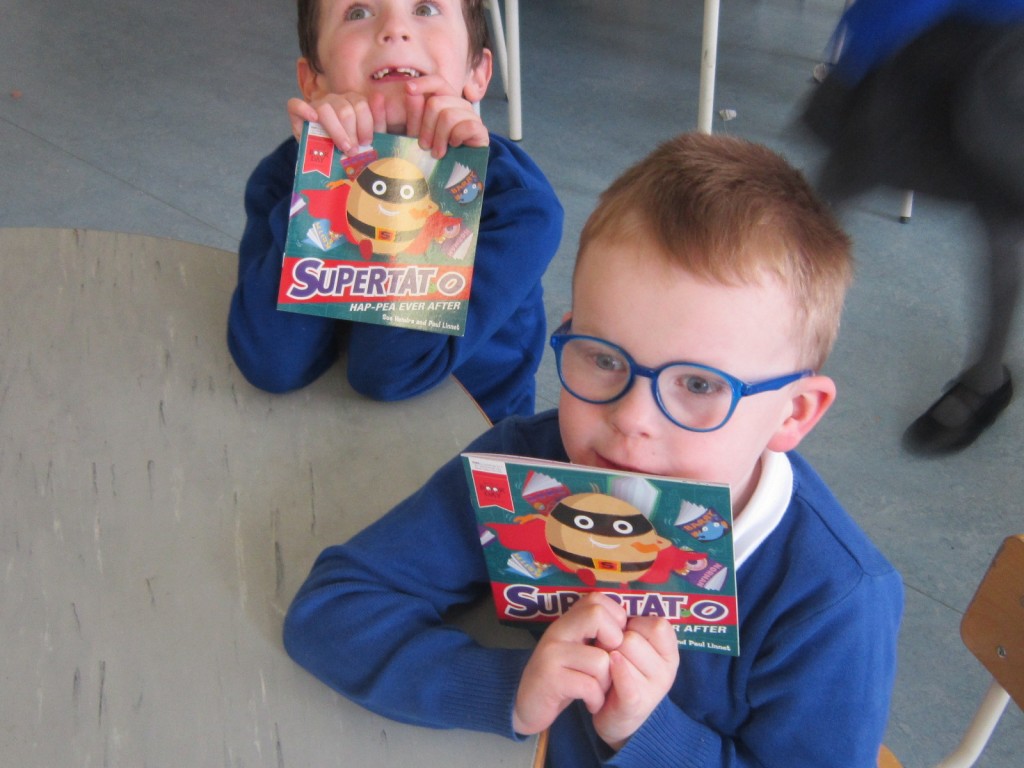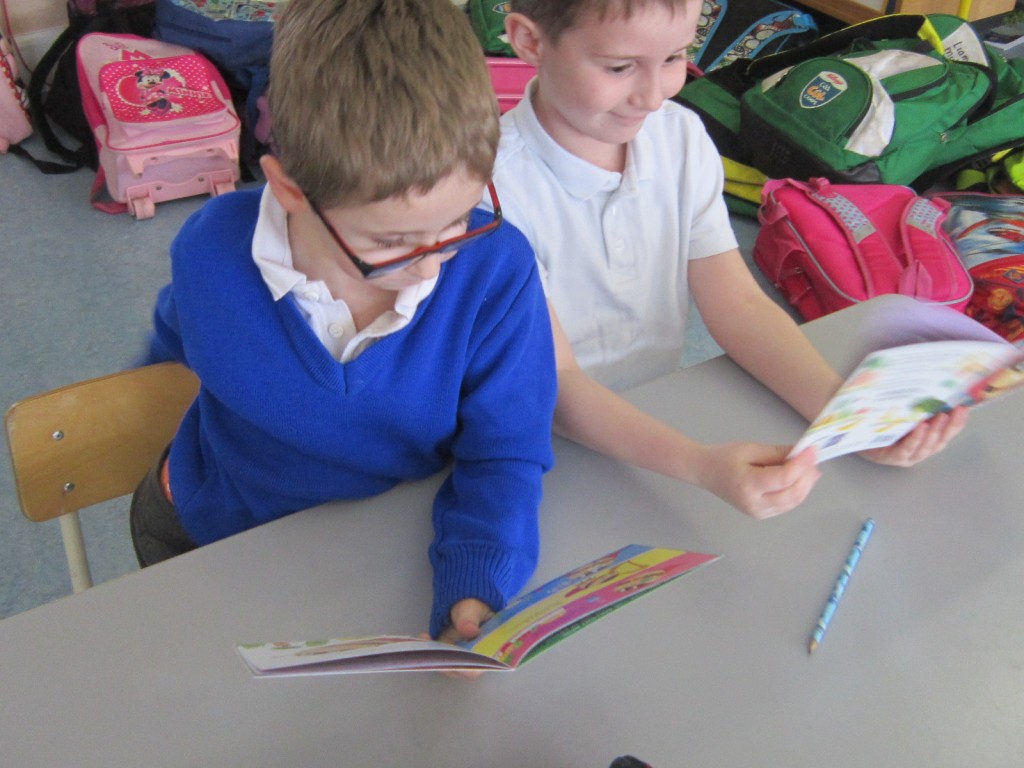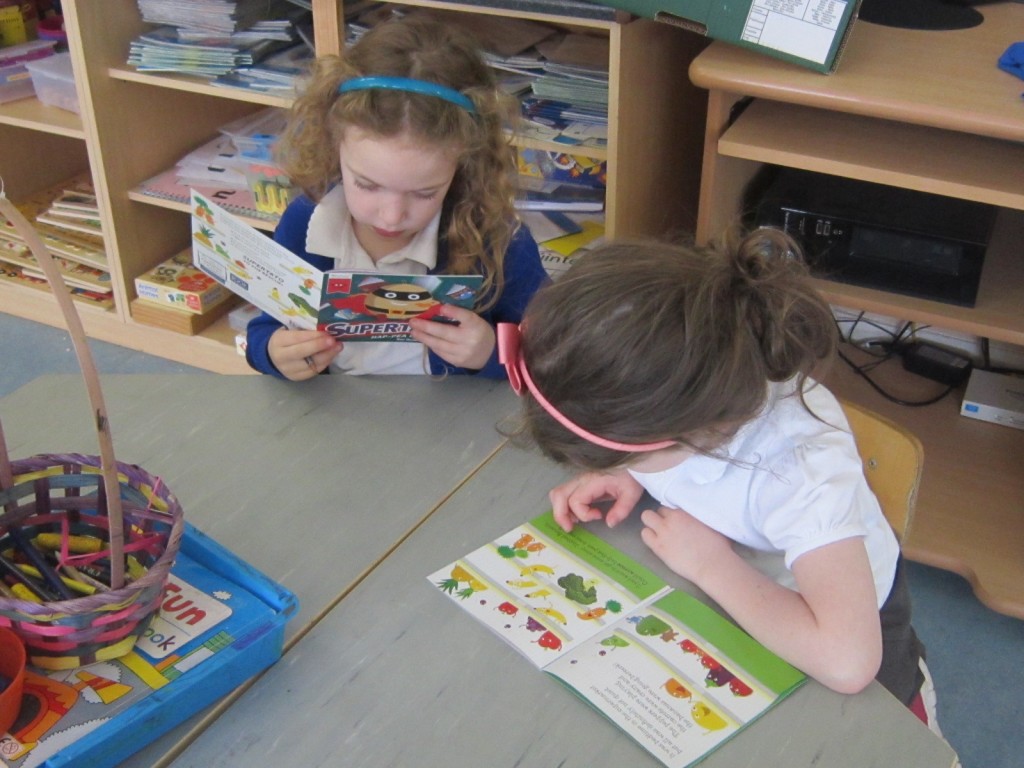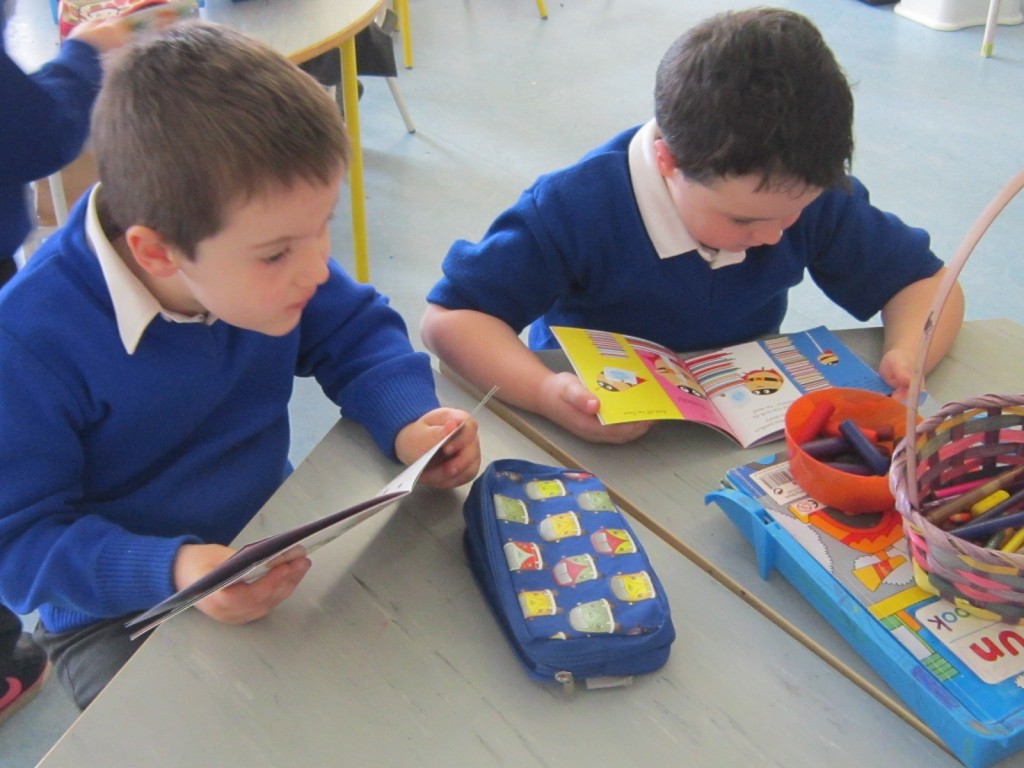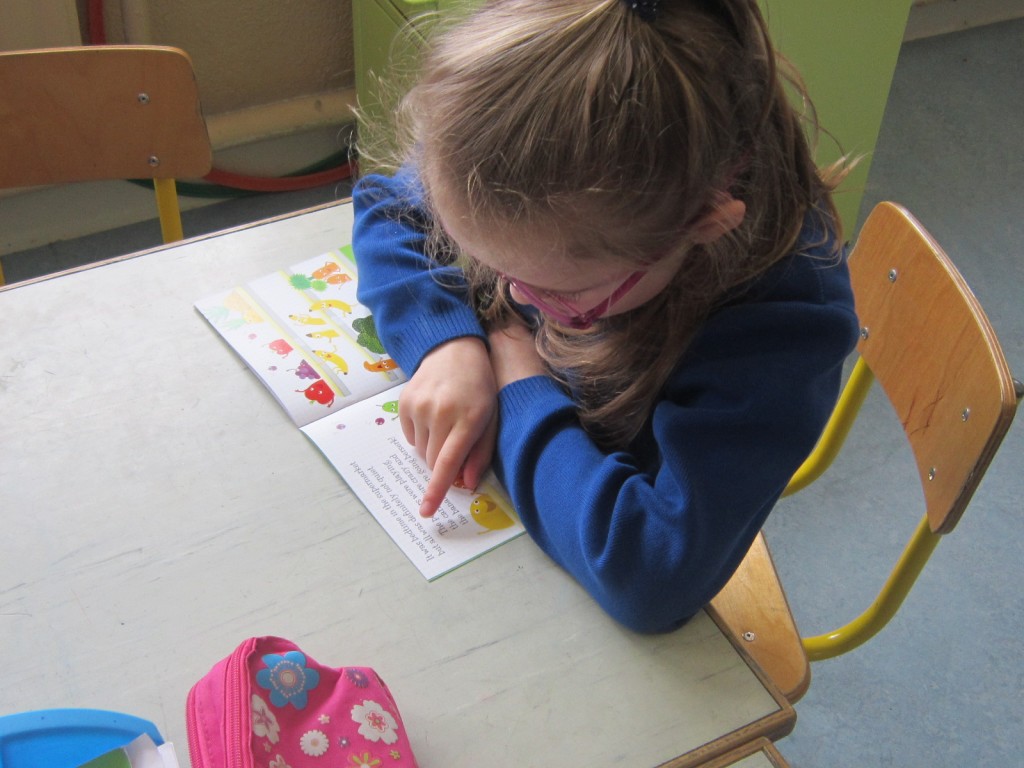 Congratulations to 5th and 6th class boys on reaching the final of the astro-turf boys football blitz.  The boys displayed excellent sportsmanship and represented their school and families with pride. Well done boys!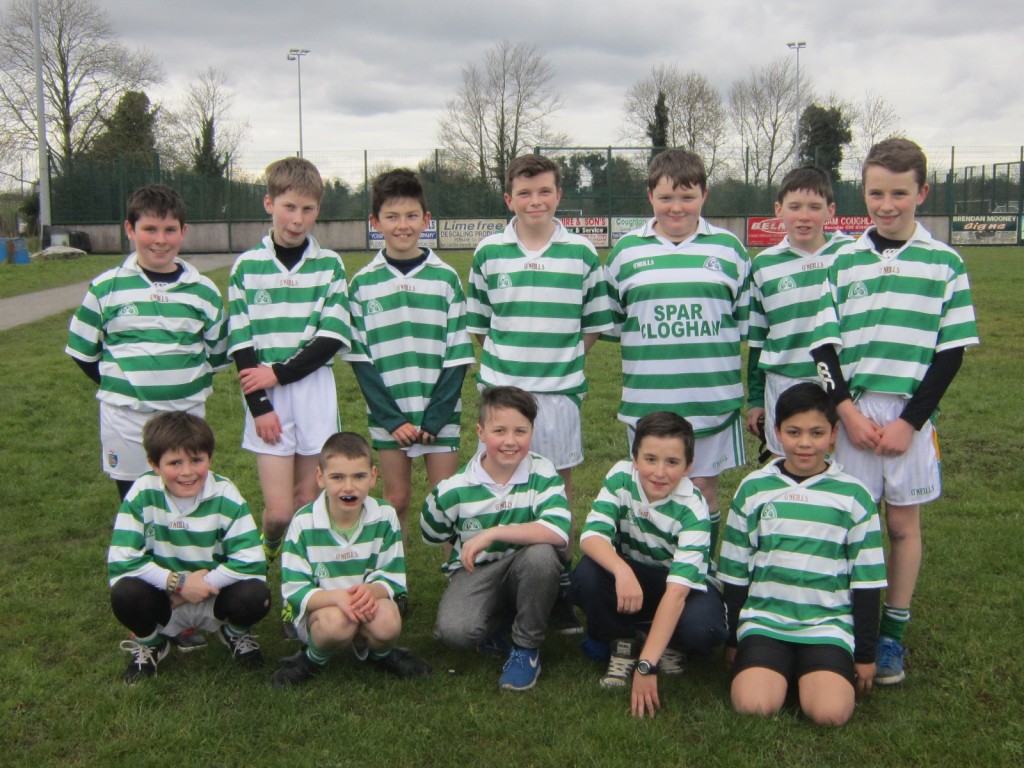 Congratulations to 5th and 6th class girls who won the astro-turf ladies football blitz.  Well done girls!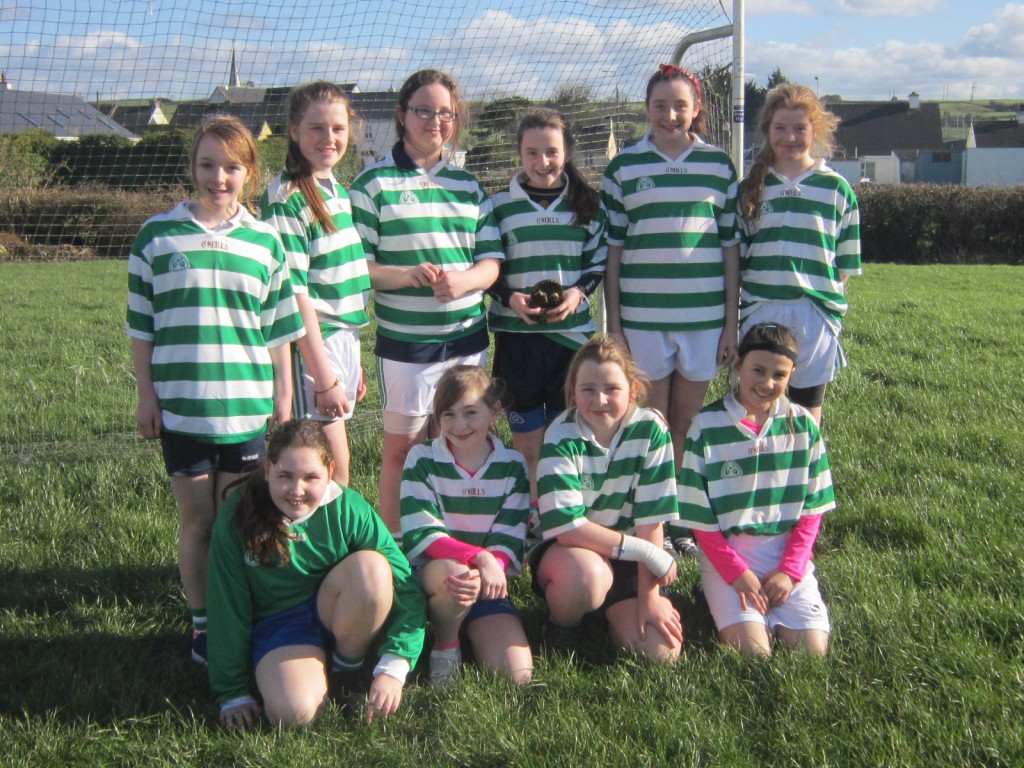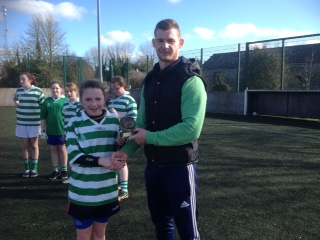 We will be celebrating World Book Day on Thursday 3rd March to coincide with the end of our Book Fair.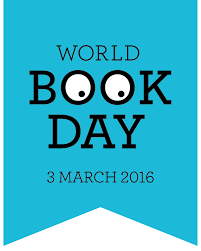 Scholastic Book Fair - Thursday 25th February to 3rd March.
Parents of infant children are welcome to view the books with their children from 2-2.30pm each afternoon. Parents of all other children may view them from 3-3.30pm each afternoon.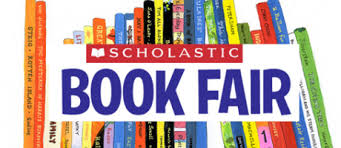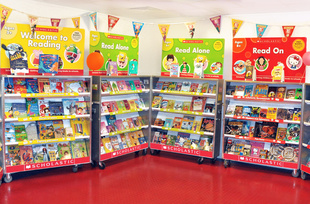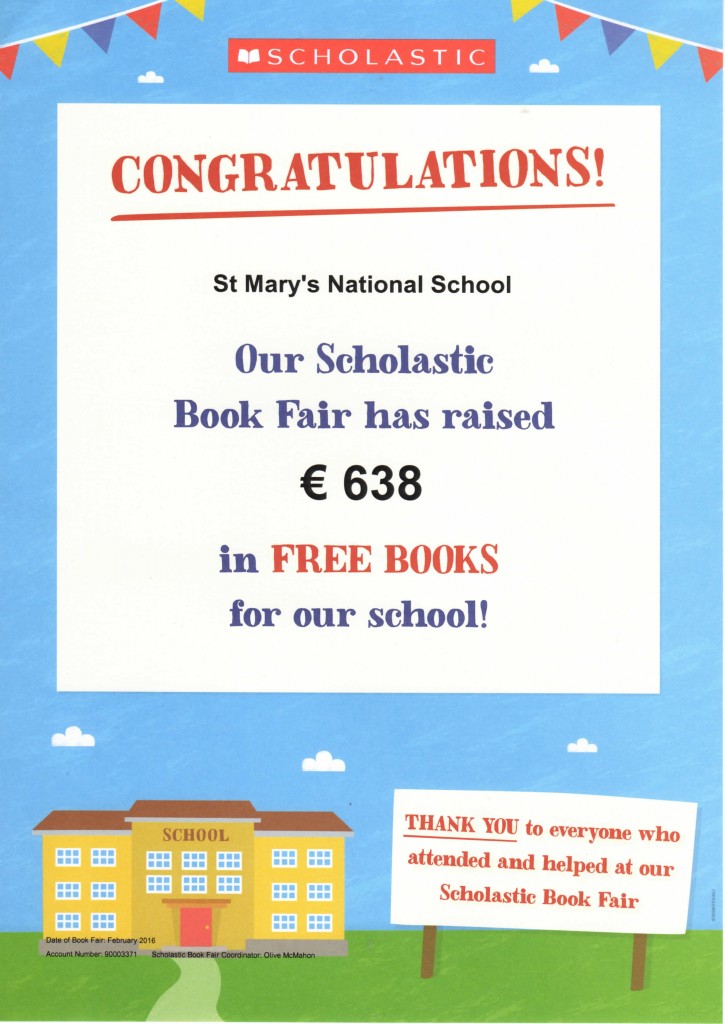 Cycling workshop 1st-6th class January and February 2016
Green Flag Energy Theme
Tuesday 9th February 2016 - Pedal Power workshop by Paul Finch sponsored by Offaly County Council. We discovered how everyday, household items can be recycled to create energy. It was amazing.
Christmas Concert 2015
There was a fabulous display of talent during our Christmas Concert this year.  Enjoy the slideshows.
Junior and Senior Infants - Angel Express.
1st and 2nd Class - Whoops a Daisy Angel.
3rd and 4th Class - The Gruffalo.
5th and 6th Class - Children of the World.
Credit Union Art Competition Winners 2015
Congratulations to our Credit Union Art Winners 2015.  Their pictures are on display in Banagher Town Centre in the window of Ely Electrical.  The boys and girls received their prizes on Thursday 10th December.  Well done to everyone who entered.  The talent was exceptional and the judges had a difficult job this year selecting winners. Here is a photograph of our very proud pupils.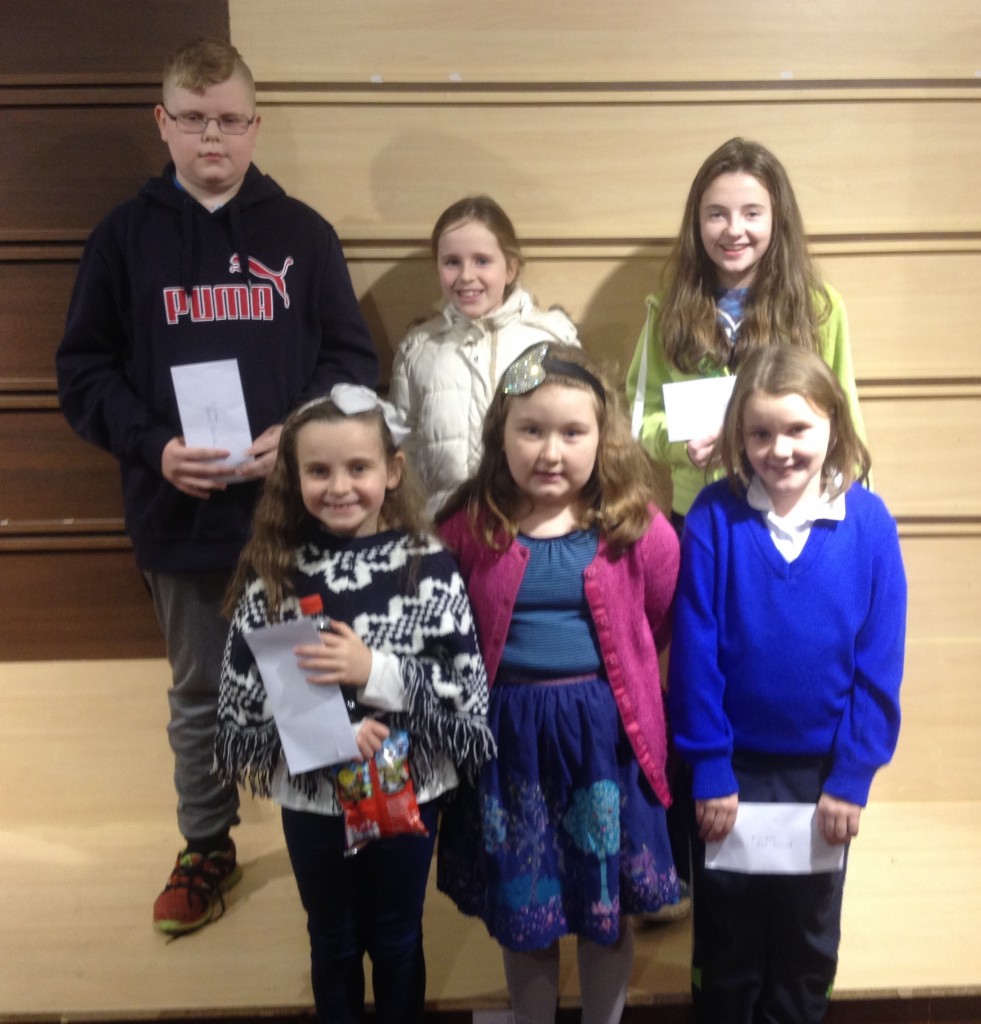 Bowling Bonanza 11th November
We went bowling today and had a wonderful time.  It's written on our faces.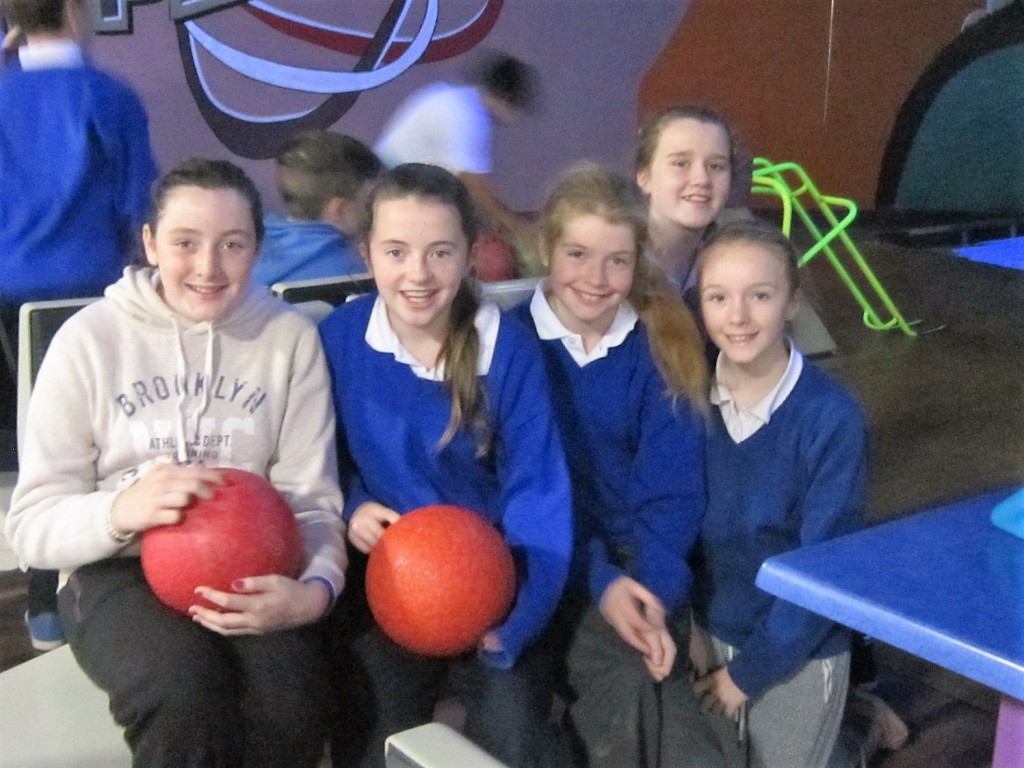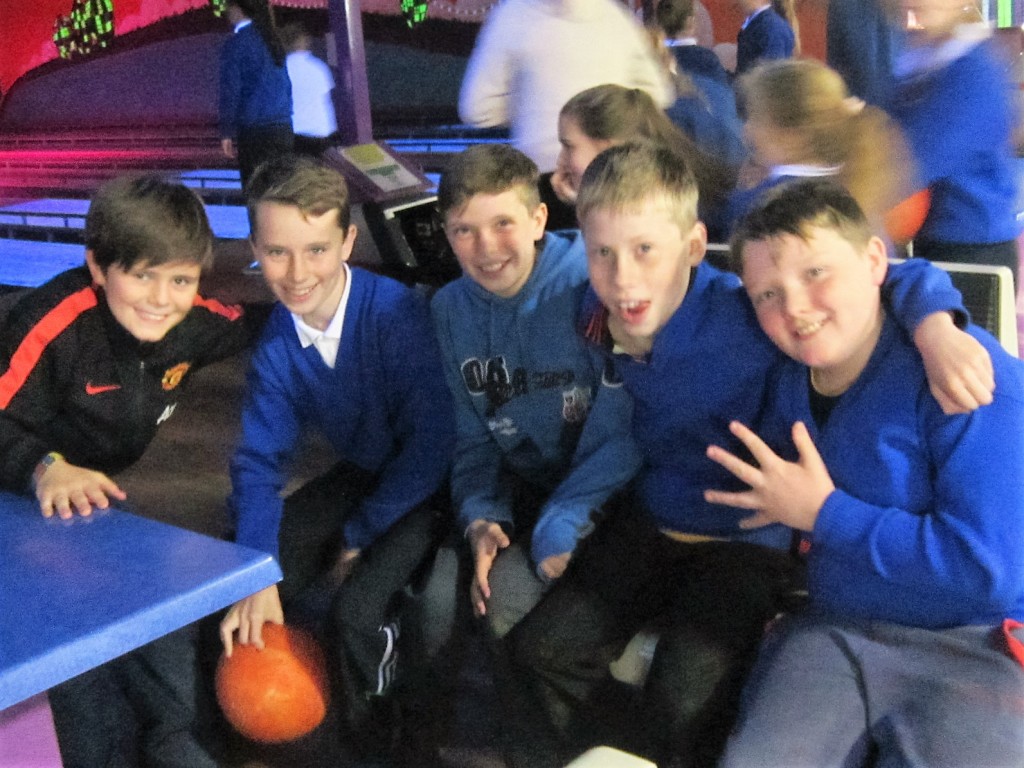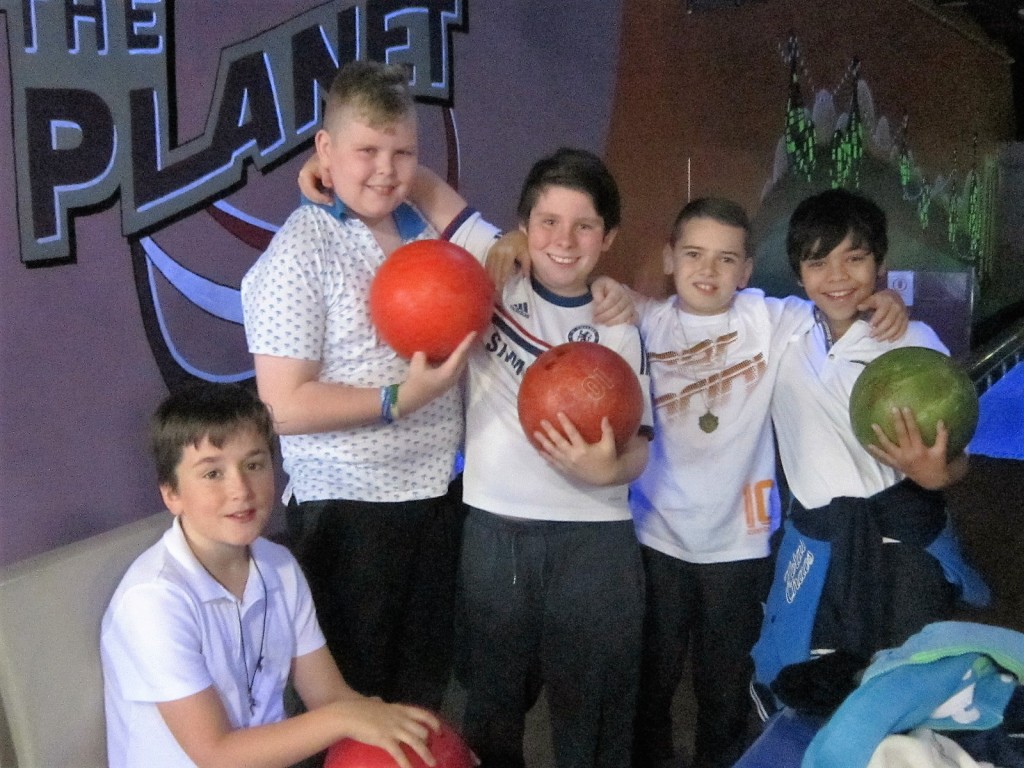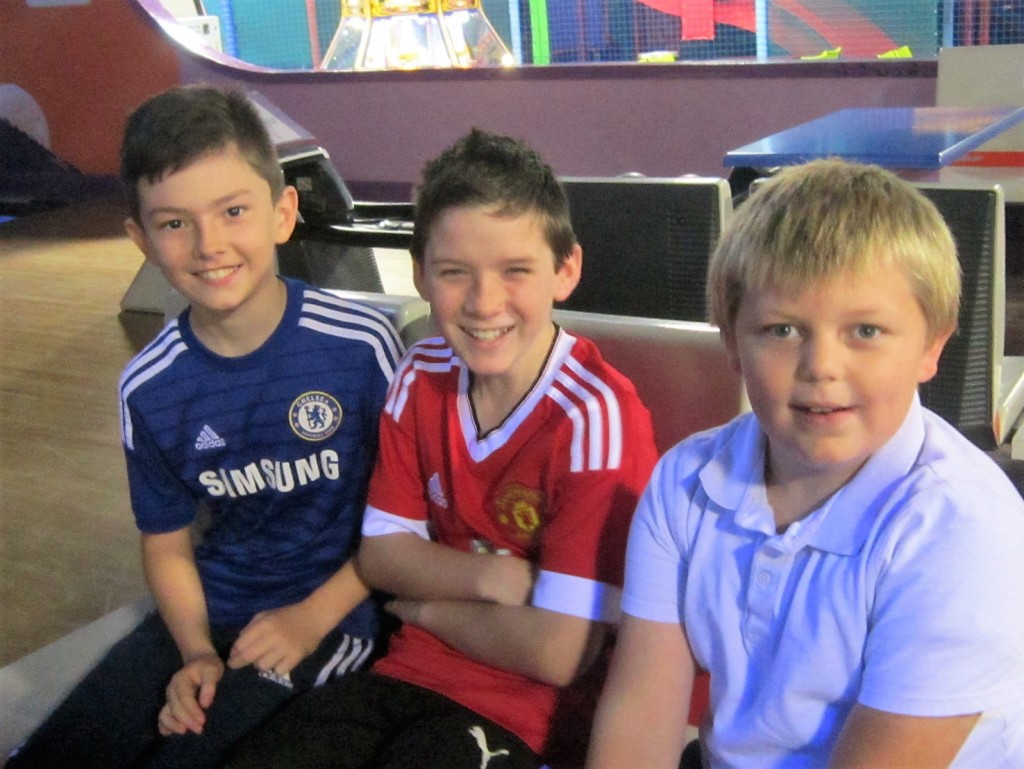 Essay writing competition
Congratulations Sinéad on winning 1st prize in the Eyrecourt Agricultural Show for eassy writing.  All our pupils entered the competition. Infants to 4th class entered the art category and 5th and 6th class entered the essay writing. The standard of writing was very high and we are very proud of Sinéad's achievement.  Sinéad received a rosette, a sum of money for herself and for the school.  Thank you Sinéad.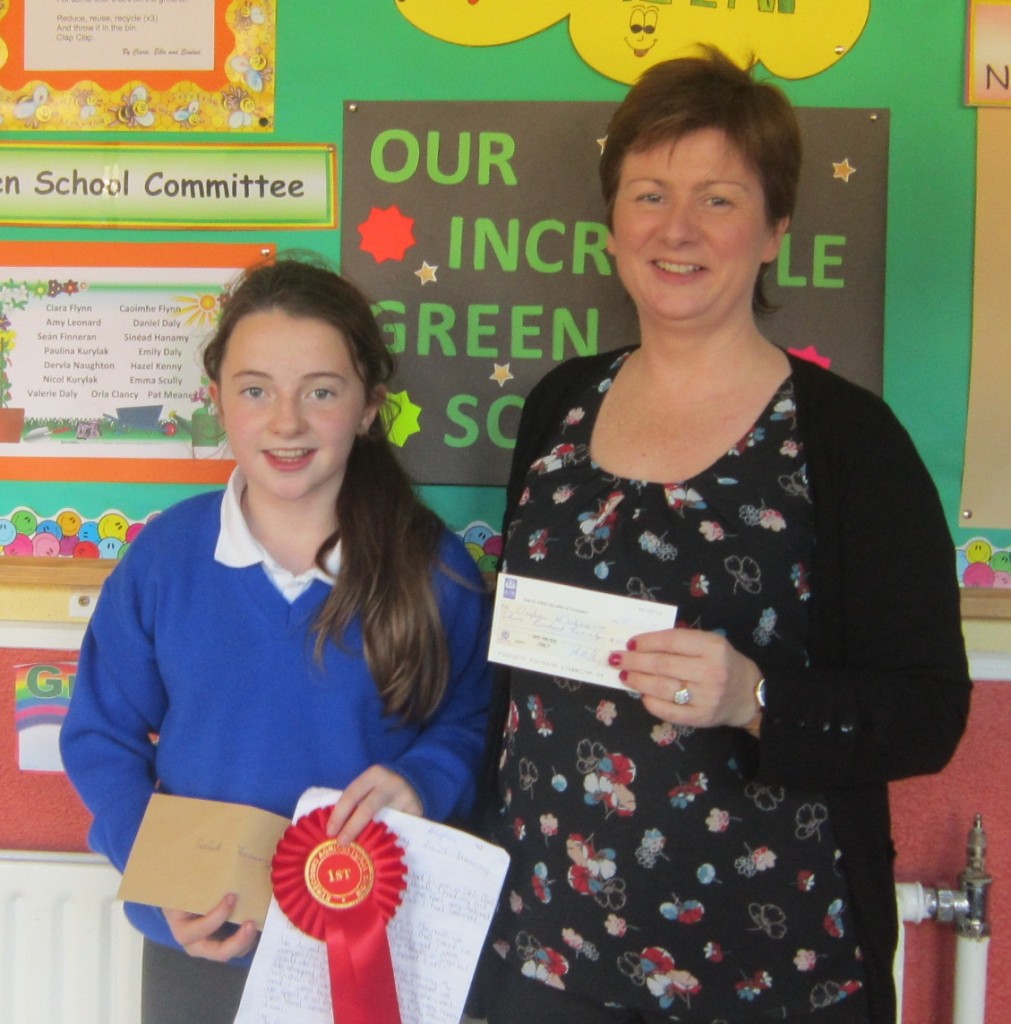 Halloween 2015 -
Trick or Treat for Temple St. 
The Parents Association hosted our annual Halloween Festivities in the school hall.  Ms. Egan organised a fundraiser for Temple Street hospital to coincide with the event and we raised €75.  Everyone had a great time thanks to the fabulous witches who entertained us.  Have a look at the photographs.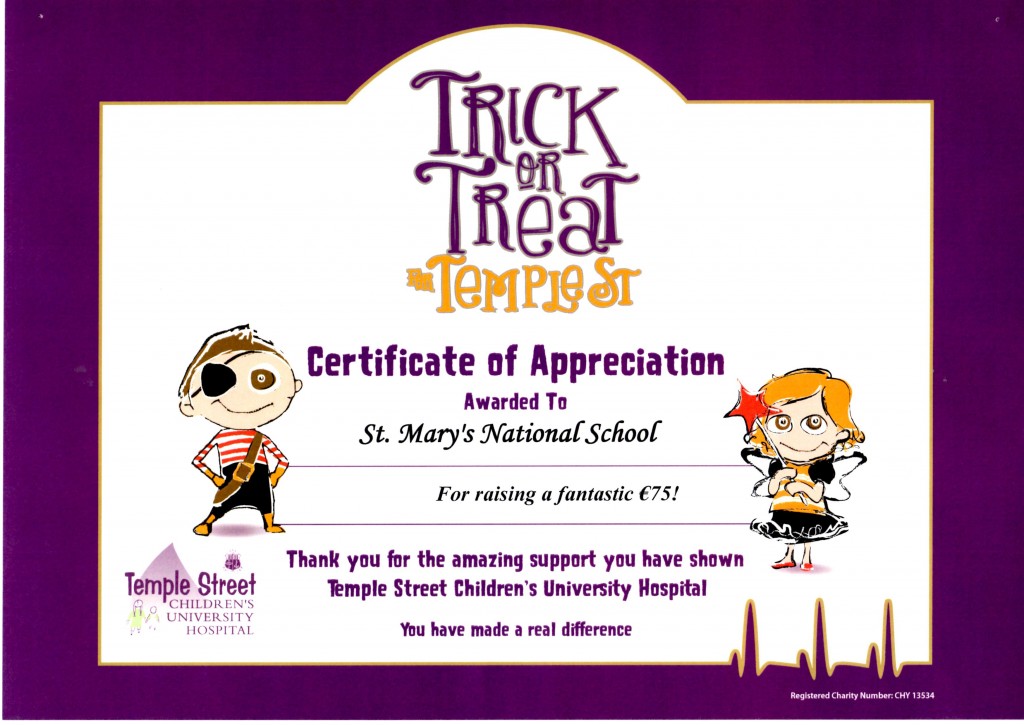 National Flag and 1916 Proclamation Presentation
On the 13th October, we were presented with our National Flag and the 1916 Proclamation by a member of the Defence forces.  We gathered in the PE Hall for the ceremony which included the reading of the Proclamation and a question and answer session on the National Flag.  Below are some pictures of the ceremony.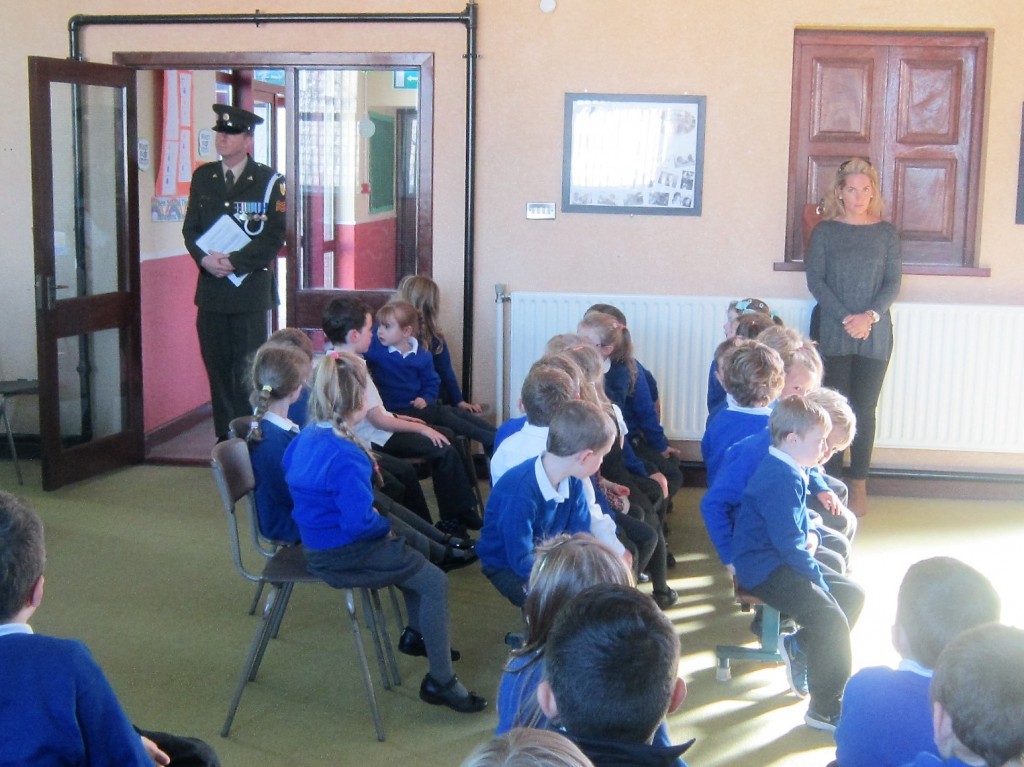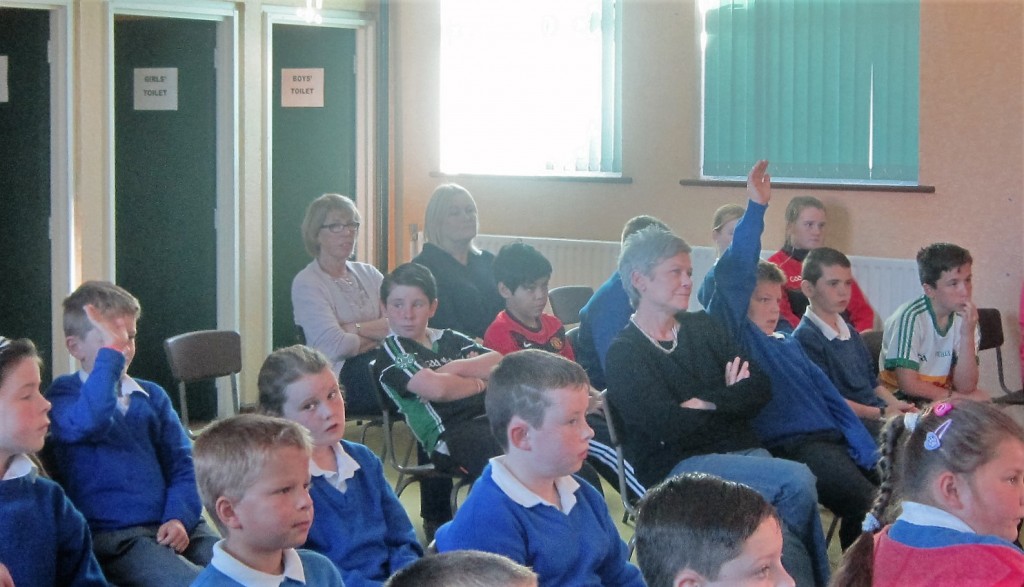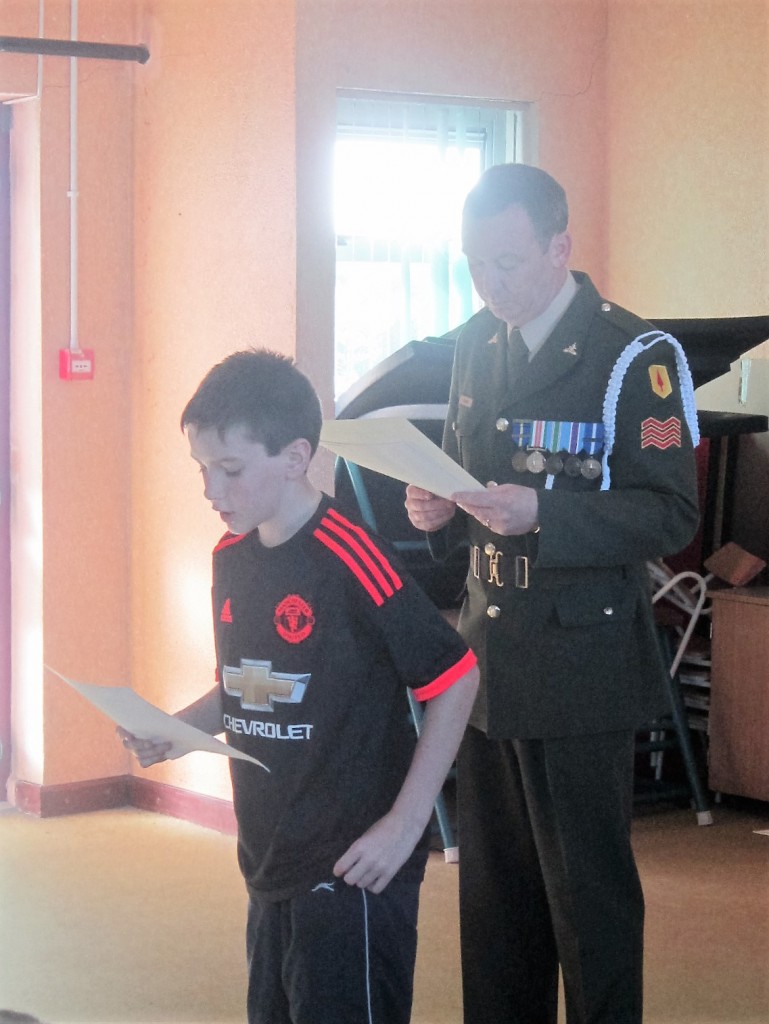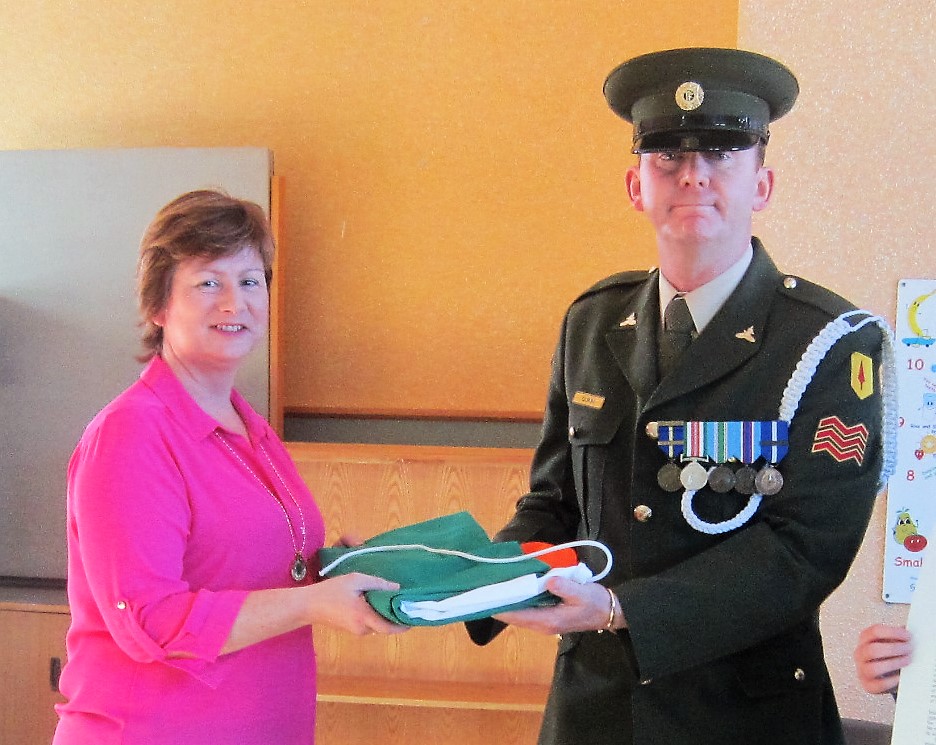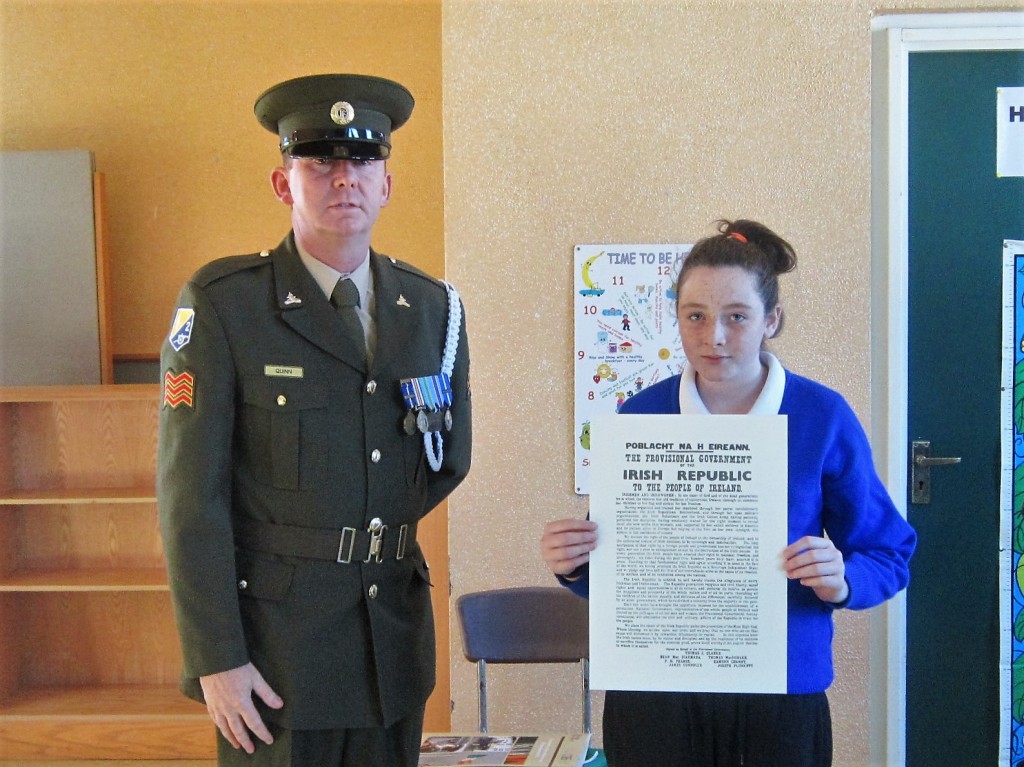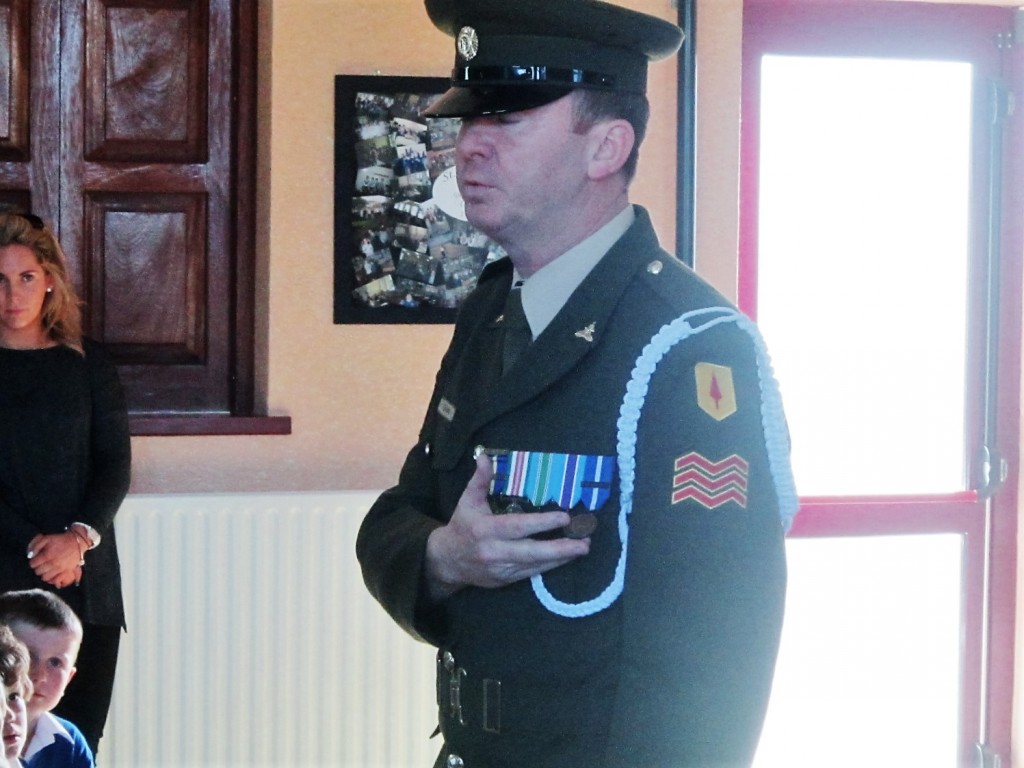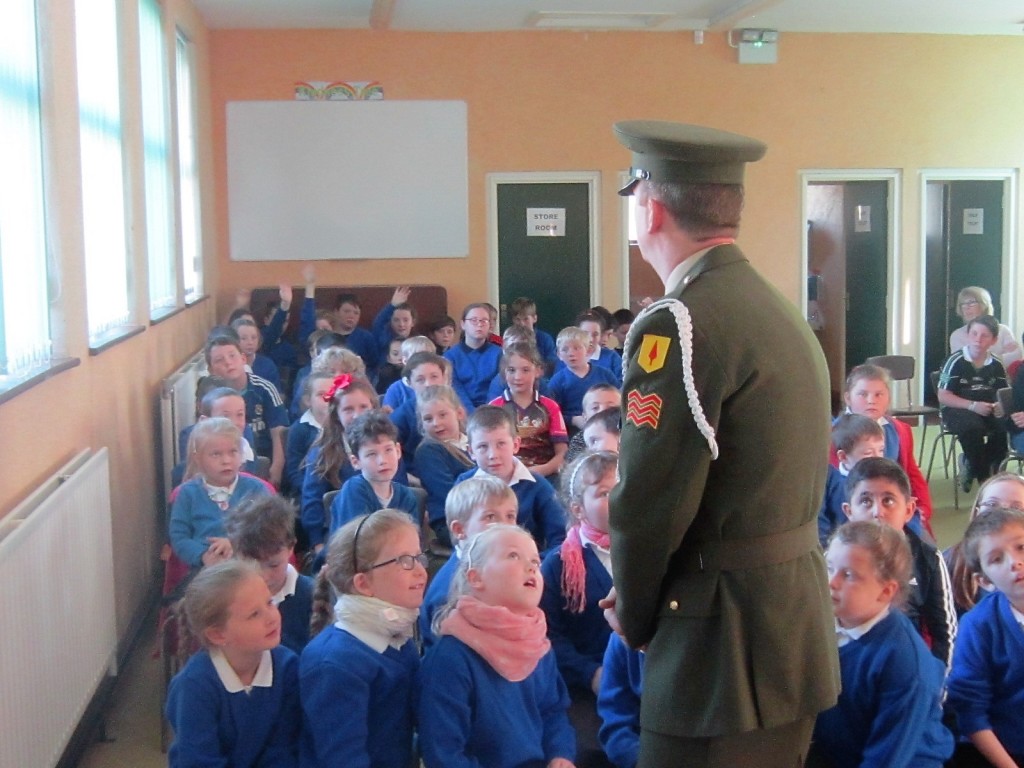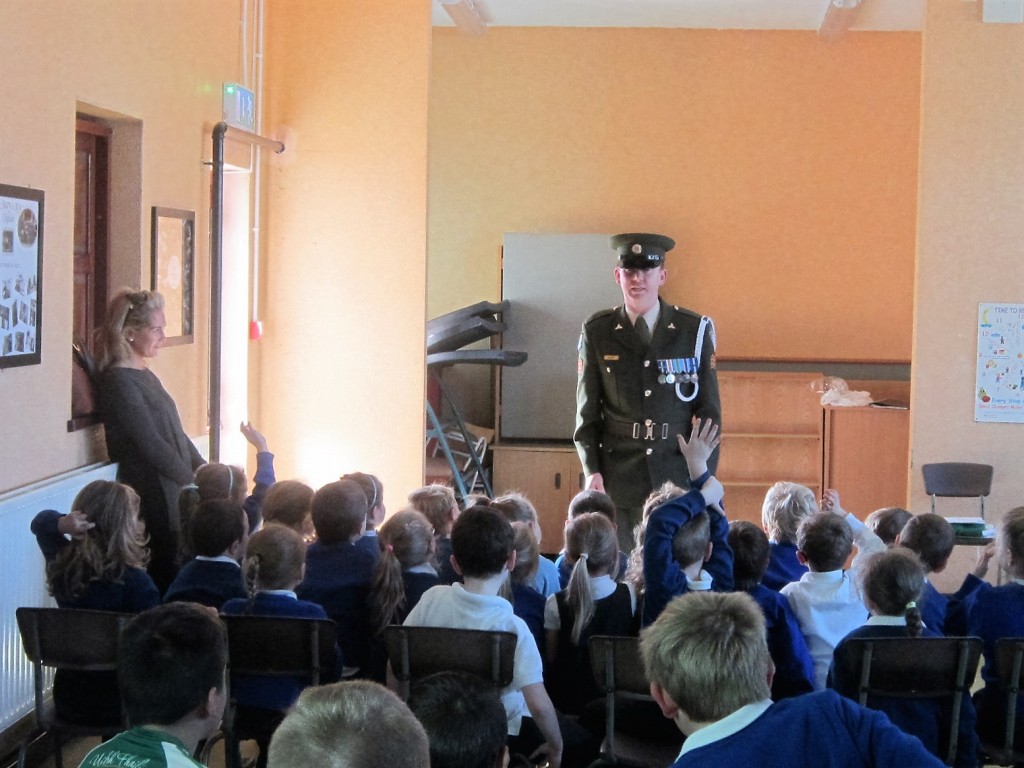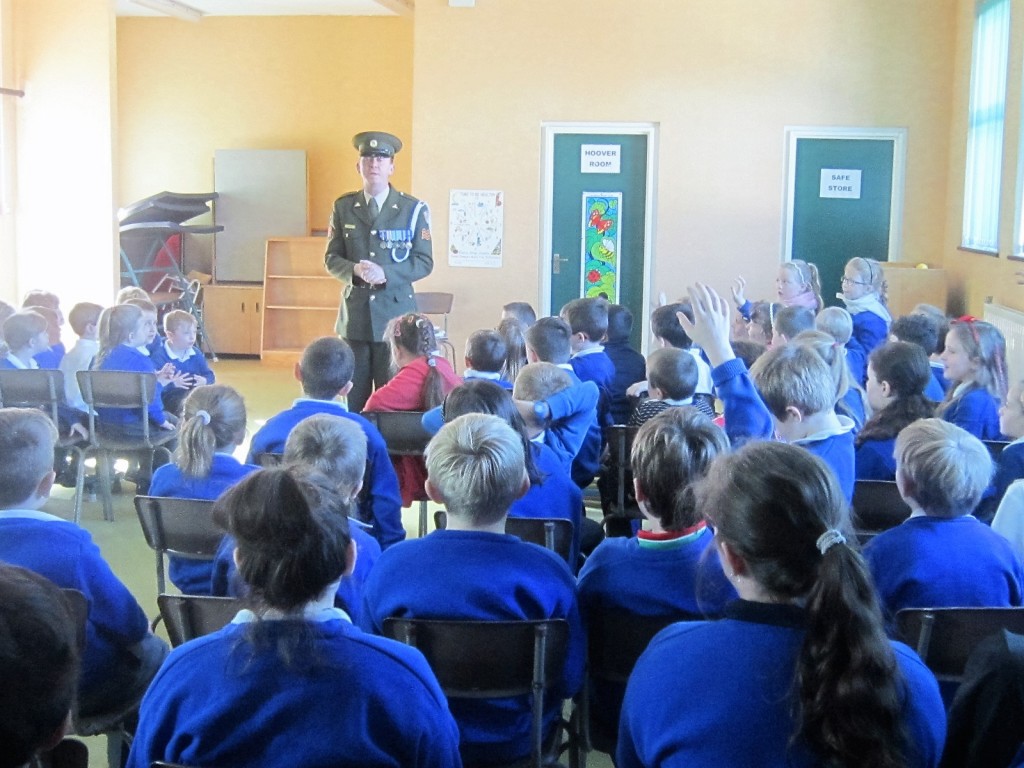 Raising our 1st Green Flag
 24th June 2015
The Army Band entertained us on this momentous occasion as the school and community gathered to raise our first Green Flag. Congratulations and well done to everyone who worked together to achieve this.  
Sports Day 18th June 2015
Wow, we had a brilliant day.   Many thanks to the staff, Parents Association, parents, grandparents and pupils who all worked together to make this day special.  Have a look at the photographs. 
Junior Infants, Senior Infants and First class went to Glendeer Pet farm on their school tour.  They all had a great time.
Offaly Primary Schools Track and Field Championship 12th June 2015
4th, 5th and 6th class participated in 80m, 600m and relay races, shot putt and long jump.  We had a great day and the pupils were complimented by another school on their excellent behaviour.  Well done to all. 

Click here for more photographs
Friendship Week: 25th-29th May 2015
We are learning about friendship.  We are developing an understanding of the importance of friendship and how we can treasure the people around us.
The staff  share a friendly mug of tea 🙂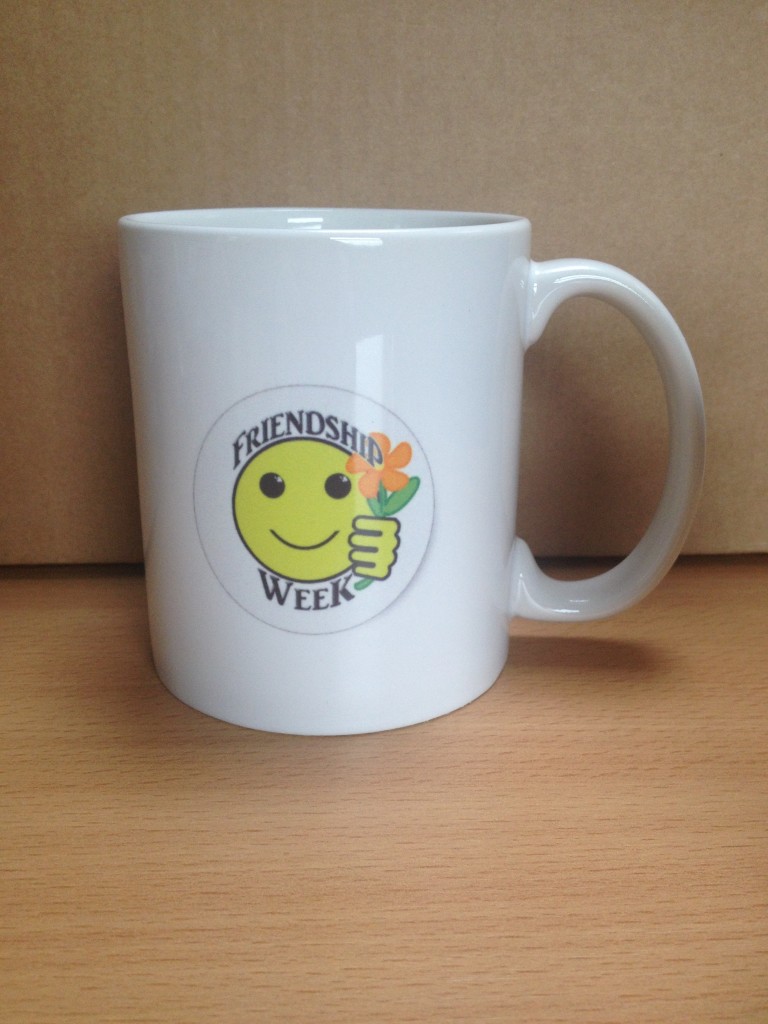 We are implementing two very important programmes with our pupils - Zippy's Friends and Friends for Life.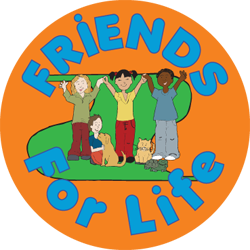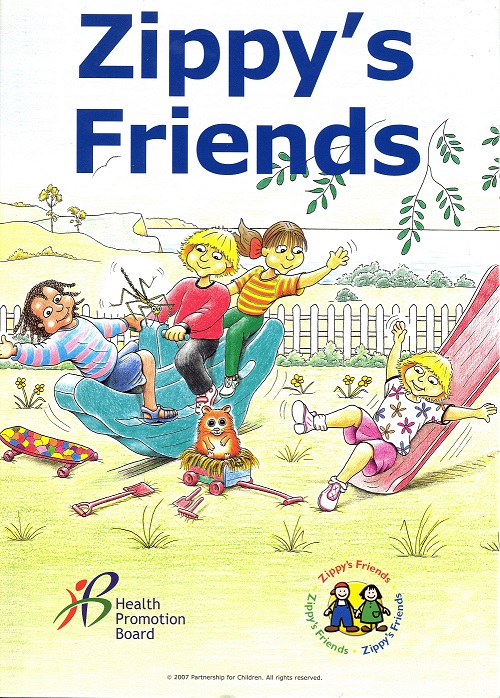 4th, 5th and 6th class have written fabulous Friendship poems.

Click HERE and enjoy.
This is our Friendship wall.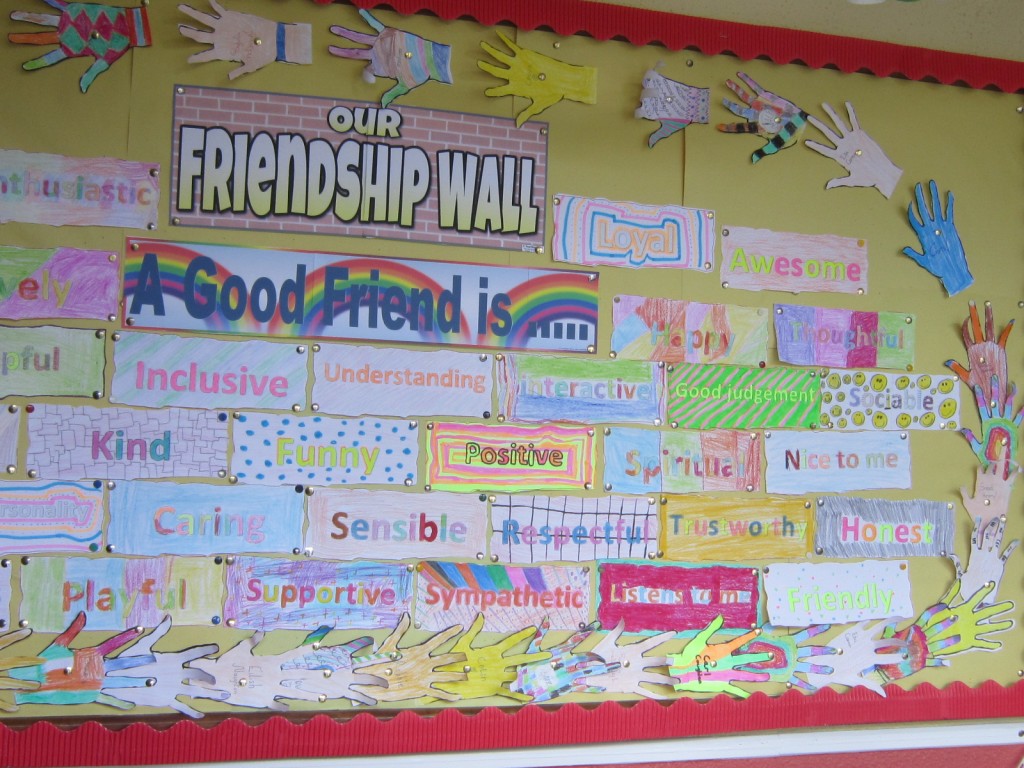 4th, 5th and 6th class made friendship bracelets for the whole school .  Mrs. Daly gave everyone friendship week stickers.  Look at our photographs. 


We had a very exciting day in our school. Dr. Frank Walsh, Director of Athlone Education Centre visited our school with his camera man to make a video with Daniel.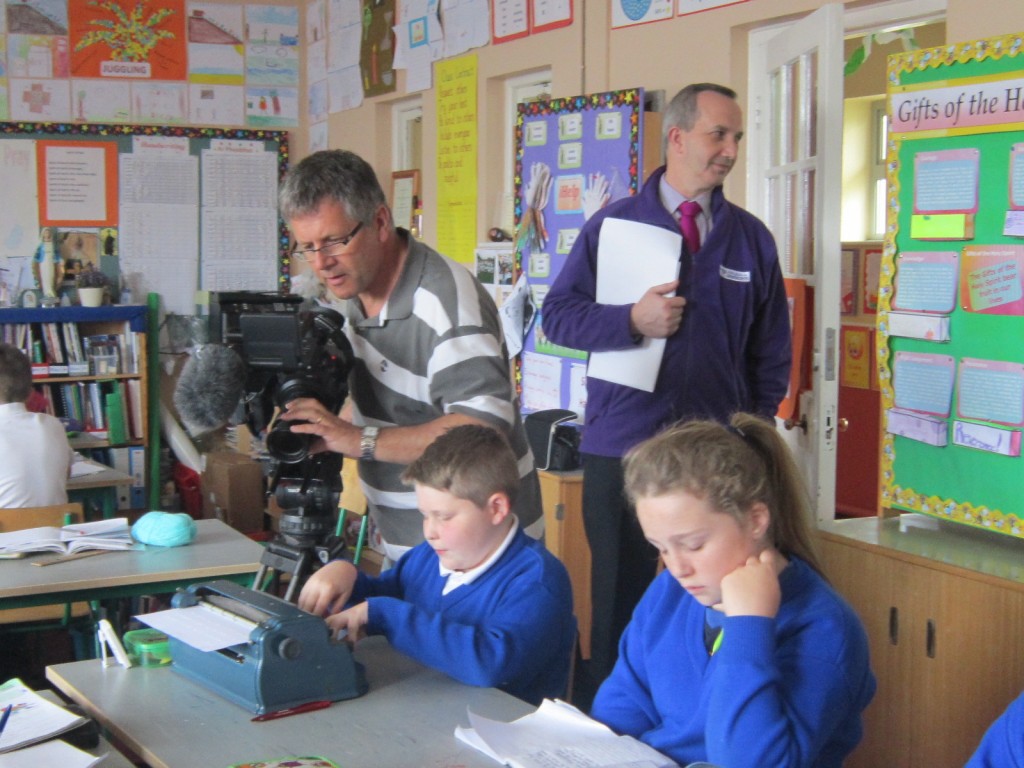 The theme of the video was the use of Assistive Technology in schools. They interviewed Daniel, his mother, Karen, and our Principal, Mrs. Daly. This video was shown at the Excited 2015 Conference in Dublin Castle on Saturday 23rd May 2015. Everyone was very impressed by the video and gave it a round of applause. Click on this link and you will understand why. Well done Daniel. https://vimeo.com/128130351
9th May 2015 - Simon O'Dwyer from the Heritage Council visited our school today. He gave us a fascinating and exciting presentation on prehistoric musical instruments in Ireland. We really enjoyed it.