Active School Programme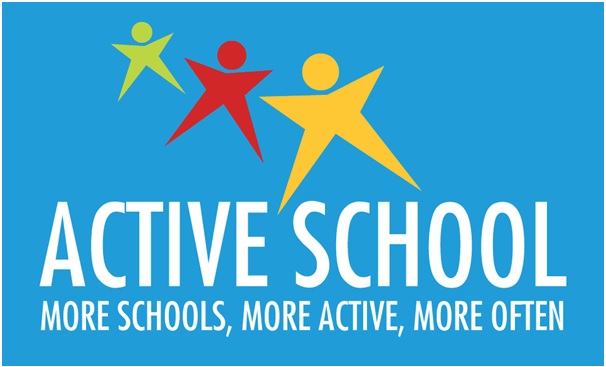 The Active Flag is a Department of Education and Skills initiative that recognises schools that "strive to achieve a physically educated and physically active school community".
See website www.activeschoolflag.ie for details.
St. Mary's National School was awarded the Active School Flag in 2019.
This flag recognises schools, like ours, that strive to achieve a physically educated and active student cohort.
The ASF is a non-competitive initiative which highlights the importance of physical activity and sport in school and communities.
In order to be awarded the Active School Flag schools must:
1. Commit to a process of self-evaluation in terms of the PE programmes and physical opportunities that they offer.
2. Plan and implement a series of changes that will enhance PE and extra-curricular provision and promote physical activity.
This school has a strong tradition of sports and activity and is fully committed to the process of acquiring the flag. The school staff are working hard to implement the necessary enhancements and self-evaluation procedures to achieve this goal.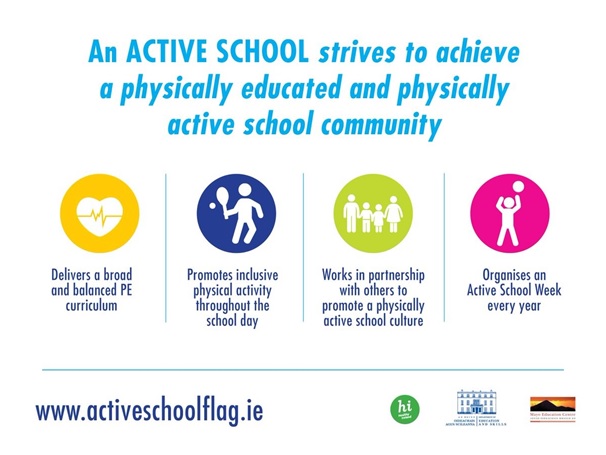 Active School Slogan
We held a competition across the school to decide our Active School Slogan.
The winning slogan with the most votes was "Don't sit, keep fit".
5th and 6th class participated in an art competition to design a poster to represent this slogan.
We used all of these posters around our school corridors and classrooms to promote activity and remind everyone to keep active!