We have been awarded our 2nd Green Flag, well done to everyone involved.  Our Green School Committee is working hard at implementing the Green Flag Programme on the theme of Energy.  We will promoting the Water Theme next year. 
The current committee members are:
Orla Clancy - parent
Pat Meaney - Cloghan Community Development
Valerie Daly - Principal and coordinator Nicola Kilmartin - teacher and coordinator
Tyrese Brennan, Jack Fitzmaurice, Emily Daly, Paulina Kurylak, Cathal Mahon,  - 6th class
Sharon McDonagh - 5th class
Ciarán Flynn - 4th class
Jack Doolin - 3rd class
Alex Slevin - 2nd class
Seán Devery - 1st class
Séamus Óg Carbery -  senior infants and Aoibhinn Concannon junior infants.
Caretaker – Oliver Flynn.
This is a photograph of the pupils on our committee.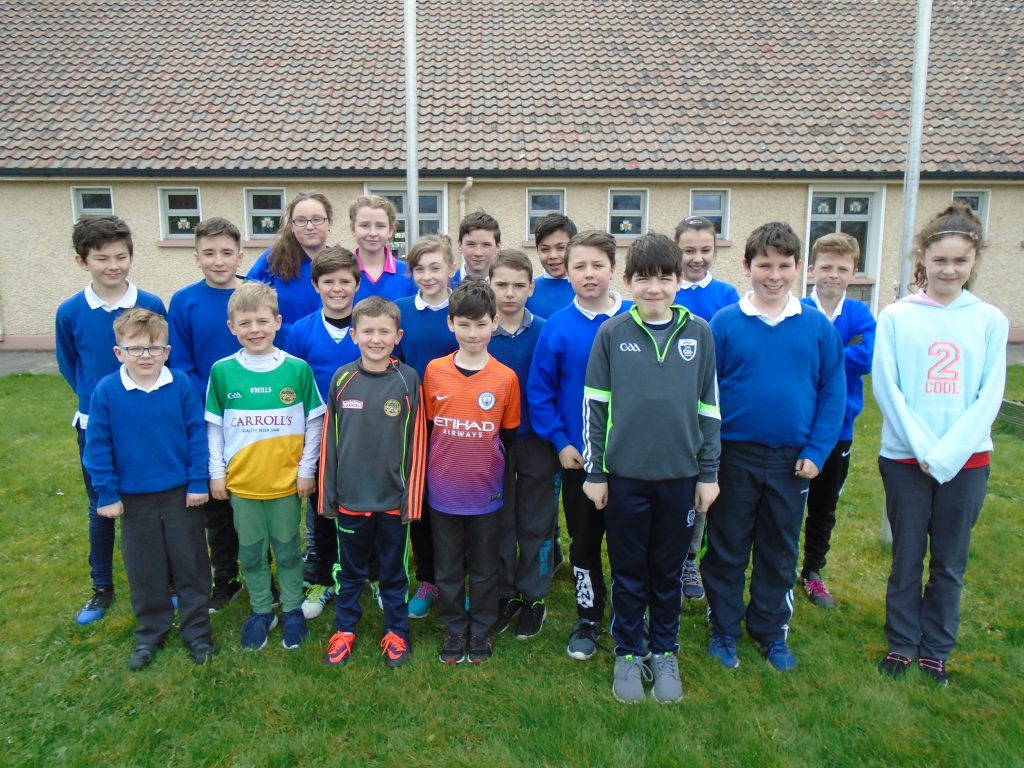 Summer Clean UP Day – 31st May 2017
Parents, Teachers, SNA's, Pupils and the Community Development Committee worked together today to clean up our school and the village. We had a very enjoyable day caring for our environment.
Green Flag Awards - 24th May 2017.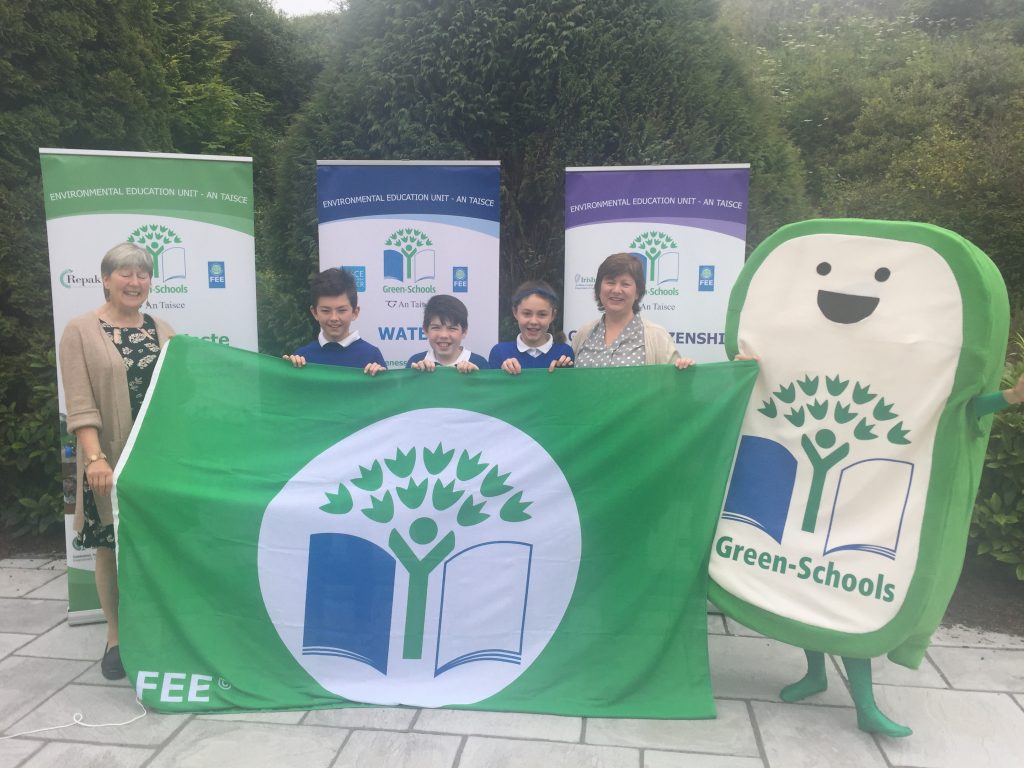 Green Flag Action Plan – Energy
 Objectives:
To raise awareness that simple actions can cut down energy consumption substantially;
To help pupils and the wider community understand that conserving energy is vital in order to help protect our environment from the impacts of climate change and to protect our future;
To show pupils the link between energy consumption and financial cost- and how it impacts on home as well as school life;
To monitor energy consumption whenever and wherever possible;
To use data for curriculum work;
To learn about the different types and sources of energy;
To learn about the importance of the different energy sources to everyday living;
To carry out calculations using suitable number strategies and techniques;
To collect, interpret, and present data in different forms, using ICT where appropriate;
To present findings to others in a way that will persuade them to change their attitudes or behaviour;
To work co-operatively with others.
Goal 1 : To ensure that the school is fully aware of the Green Schools Energy programme and to encourage full participation in the programme by December 2015.
Action
People responsible
Time Frame
Progress Made
Set up our new Green School Committee to include all of 6th class and one member from each of the other classes from Junior Infants to 5th class (these members will be chosen using the 'Hat' app and cannot have served on the committee previously, except for 6th class).
Green school coordinator
By the end of September 2015 and new committee in September 2016
Completed.
Raise awareness in all classrooms that the school is working together to save energy.
Committee
By the end of October 2015.
Completed
Organise a " switch-off" campaign, with notices in all classrooms to remind everybody to switch off the lights when leaving a room or when not needed, and to switch off appliances when not in use.
Posters designed by committee members and  placed beside switches and appliances
By the end of November 2015
Completed
Conduct an environmental energy audit-a lighting and appliance audit.
Committee.
End of February 2015
Completed
Display findings on the Green School Noticeboard
Committee
By the end of May 2015
Completed.
Areas of concern

(a) The school is losing heat when the front doors are left open – doors to be closed every morning and after all breaks.

(b) This was reviewed in June 2016. The Board of Management decided to fund door closers to automatically close the external doors and to help save more energy.

5th and 6th class prefects to close external doors in the morning and after each break.

Principal and caretaker.

Immediately.

September 2016

Completed.

Completed.

(c)  The classroom windows are opened to cool the rooms -turn heat off earlier in the day and open classroom doors to spread the heat into the corridor if the classroom is too warm.
Staff

Immediately
Ongoing.
(d) Create heat reflectors for behind the radiators in all classrooms.
Caretaker
As soon as enough recycled cardboard is collected for the project.
Completed
(e) Reduce the number of appliances left on and left on standby
Staff and pupils
Ongoing
Ongoing
(f)    Continue to monitor litter and ensure that litter is recycled properly.
Green School Committee and 5th class.
Ongoing
Ongoing
(g) Litter wardens ensure that the school premises are litter free.
Green School Committee
Ongoing
Ongoing
(h) Plant vegetables in our raised beds and in pots to take home.
All classes sow seeds from the Incredible Edibles project, Argi Aware. www.incredibleedibles.ie. They record and monitor their growth.
March/April
Ongoing every year.
Goal 2 : To reduce rate of electricity consumption through "low cost" and "no cost" methods over the next 2 years.
Action
People responsible
Time Frame
Progress made
Read electricity meter monthly to monitor energy usage.

Monitor the amount of oil being used each month.

Senior pupils on committee & school secretary.

Senior pupils on committee & school secretary.

Ongoing

Ongoing

Ongoing – our school numbers have increased over the past two years and we are using 2 additional classrooms, more ICT and laptops. Outside lights were also put up as a security measure.  They are low energy sensor lights that use very little electricity.  Overall, the electricity bills have increased but we feel that we are still making good progress and the bills would be much higher if we hadn't intervened with our  action plan.

The oil usage is dependent on the weather.  A timer was installed in 2015 and the oil is turned off manually if it is not necessary. The classrooms are noticeably warmer with the installation of the heat reflectors. Classroom doors are opened if rooms are too warm instead of windows. The amount of oil used has reduced.

Create no energy Christmas decorations to decorate the school trees.
All pupils
December 2016
Completed
Pedal Power Workshop to demonstrate how every day, household items can be recycled to create energy.
Offaly County Council sponsored workshop by Paul Finch
February 2016
Completed
Complete SEAI energy audit and display our Energy Statement on Green School Noticeboard.
Treasurer of the Board of Management and Principal
April 2016

March 2017

Completed
Create a frame to stabilise the compost bin as it is being knocked over by animals when the school is closed.
Principal and a parent
June 2016
Completed.
Energy Workshop funded by Offaly County Council on climate change, coral reef and the impact of pollution.
Michele Castiaux funded by Offaly County Council
September 2016
Completed.
Form an "energy squad" to ensure "switch it off" campaign is being fully implemented- daily checks.

Green School committee
From January 2017
Ongoing
Create an energy rap and teach it to all classes.

"Close the windows,

Up the blinds,

Shut the door,

Everything rhymes.

Turn off the lights,

It's far too bright.

If you are wise,

The flag will rise."

3rd and 4th class
February 2017
Completed
Create an energy code and teach it to all classes.

"Close the doors,

Turn off the lights,

Close the windows,

Let the sun shine.

Turn off the computer,

Save energy, it's our rule

Remember always,

Keep our school cool.

1st and 2nd class
February 2017
Completed
Register with An Taisce National Spring Clean 2017
Green School Coordinator
February 2017
Completed
Organise a low energy day for whole school participation and awareness raising.

Create posters to raise awareness.

Whole school
March 2017
Completed

The school uses an average of 25 kWhs of electricity daily. On the low energy day, 7 kWhs were used which included the outside lighting overnight. The school community realised that we can manage without lighting for most of the day and we can cope with fewer electrical appliances.

Inform parents of the aims for Green School Programme and encourage energy conservation at home in the school newsletter.
All pupils and staff.
March 2017
Checklist of energy saving tips to be produced and sent home.
Pupils, staff and parents.
March 2017
Fill in and submit application form for Green Flag.
Green School coordinator.
March 2017
Extend the clean classroom competition to all classrooms with a trophy as a weekly reward and a No homework day when 5 wins are recorded.
All classes and teachers.
April 2017
Hold a clean-up day in the community with the Community Development Committee to support the Litter and Waste theme
Whole school, parents and community development committee.
April 2017
Hold a poster competition to increase awareness of energy conservation.
Committee
Summer 2017
Commitment to install only energy saving lighting if the school renovations are sanctioned by the Department of Education and Skills.
Board of Management
Summer 2017-2018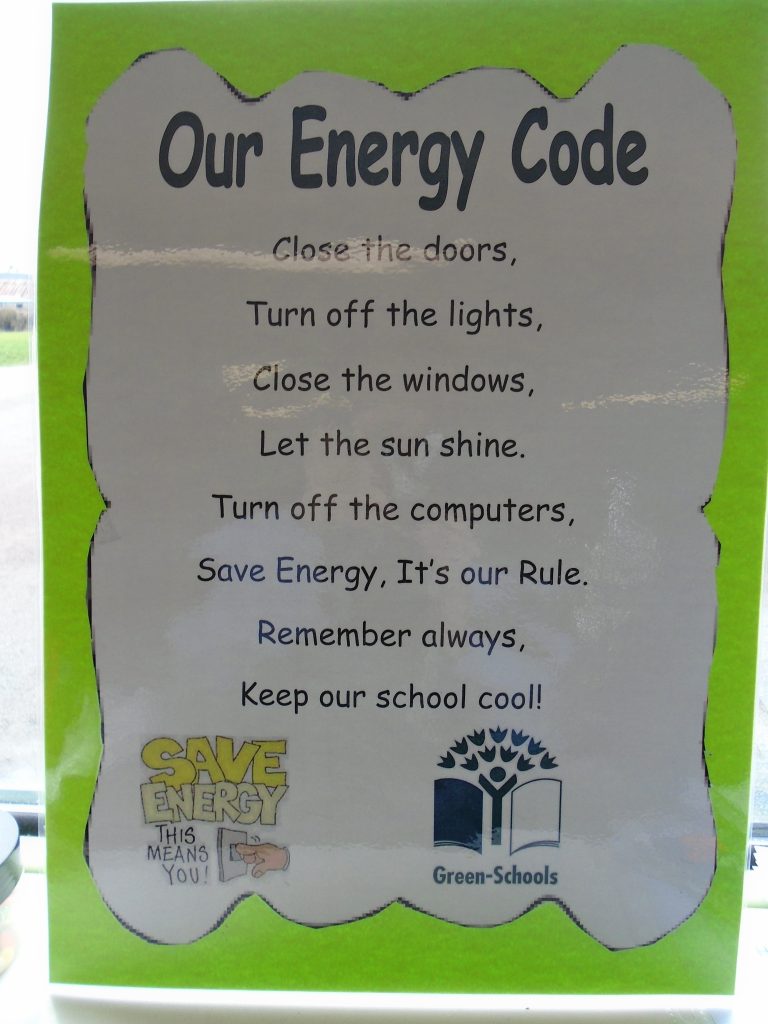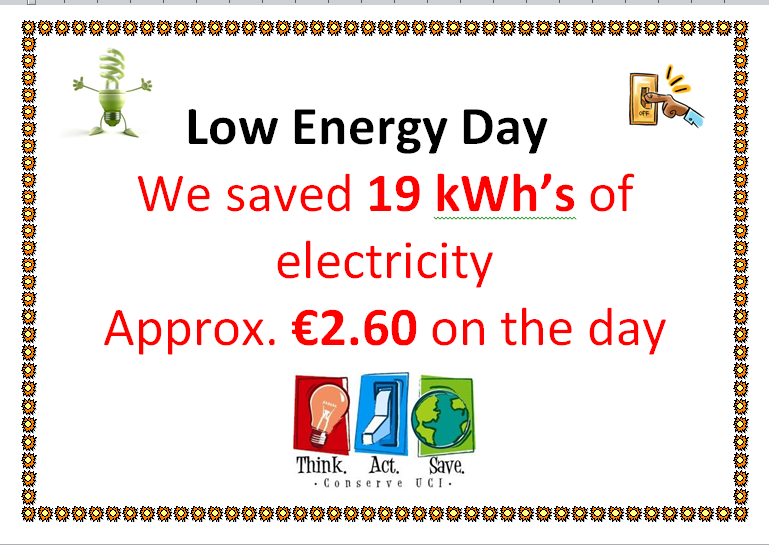 Green Sale Day - we planted vegetables during the year and had a summer sale of our produce during the holidays. Parents and pupils turned up to buy and sell our greens.  Thank you to everyone who supported us.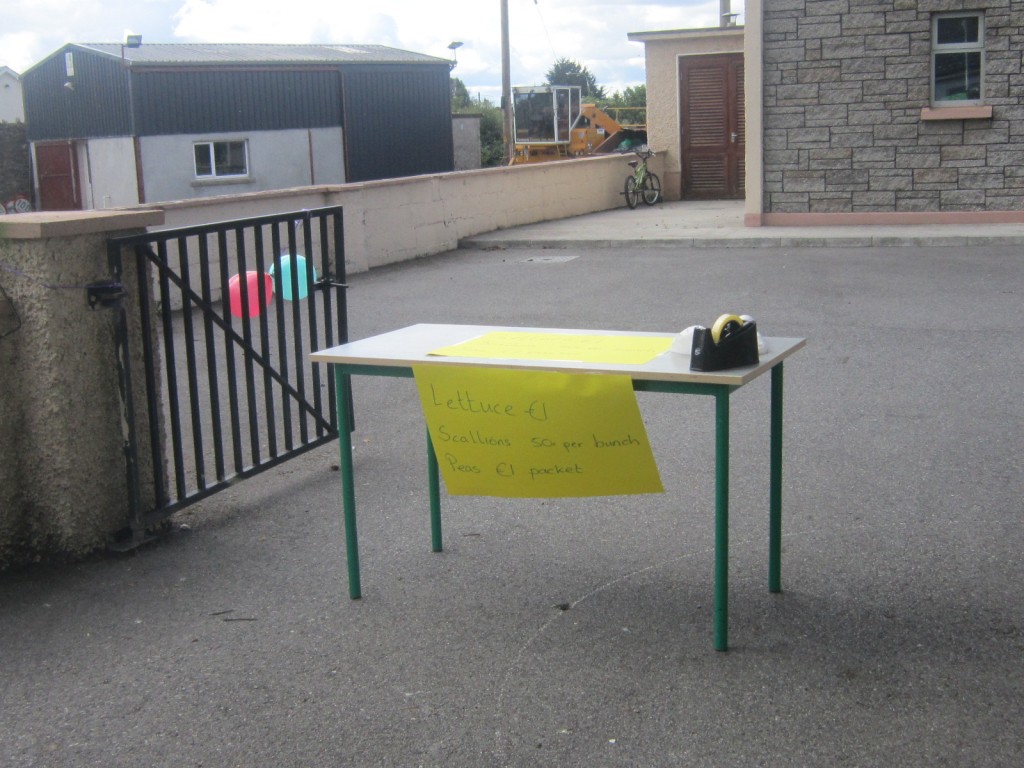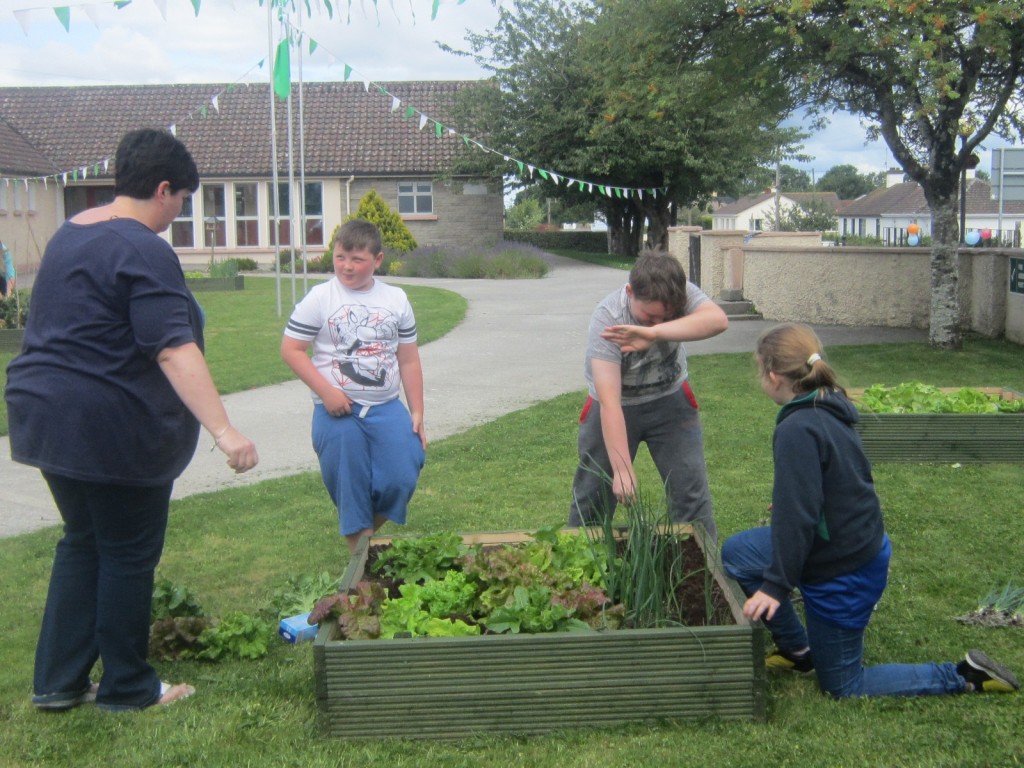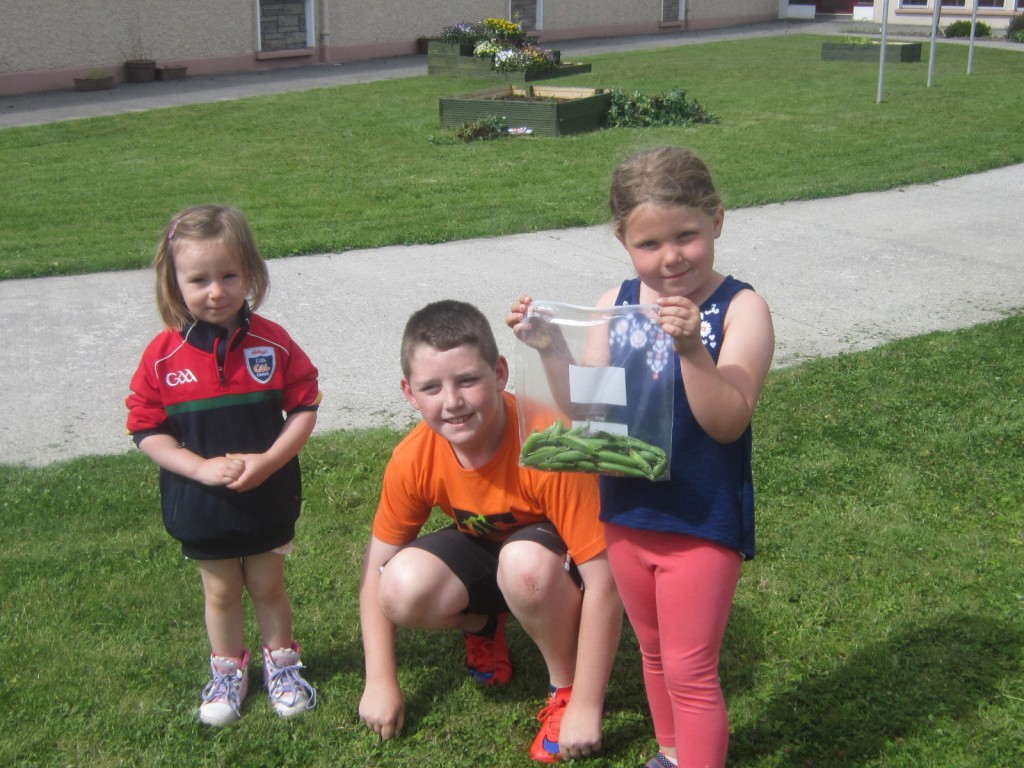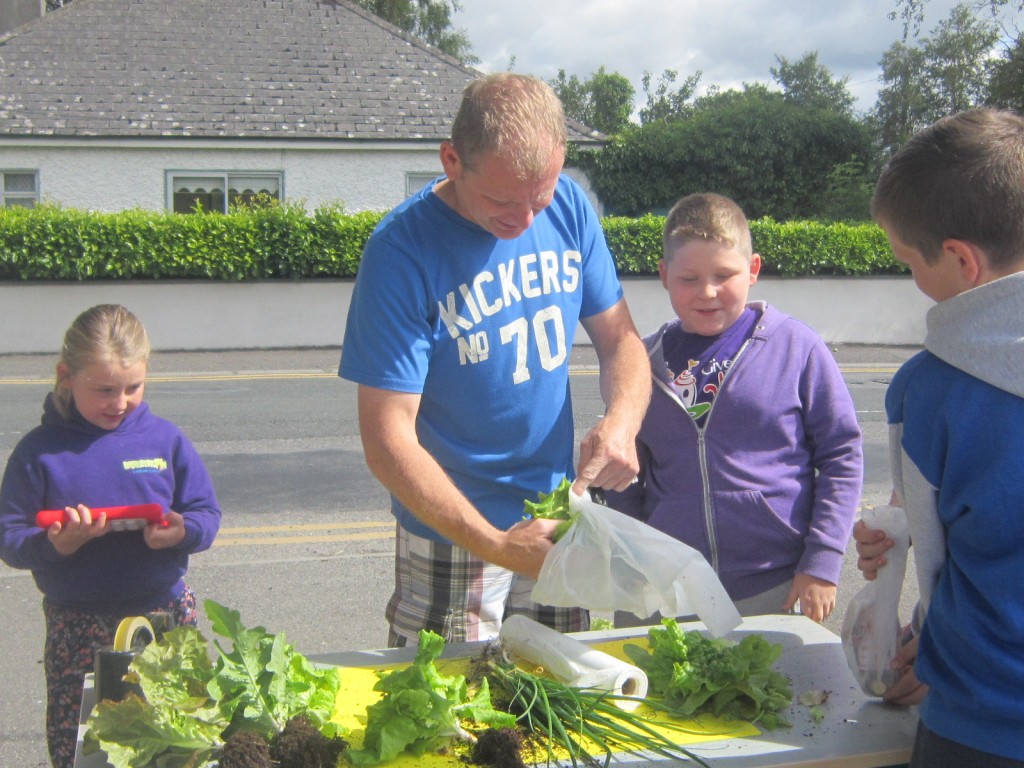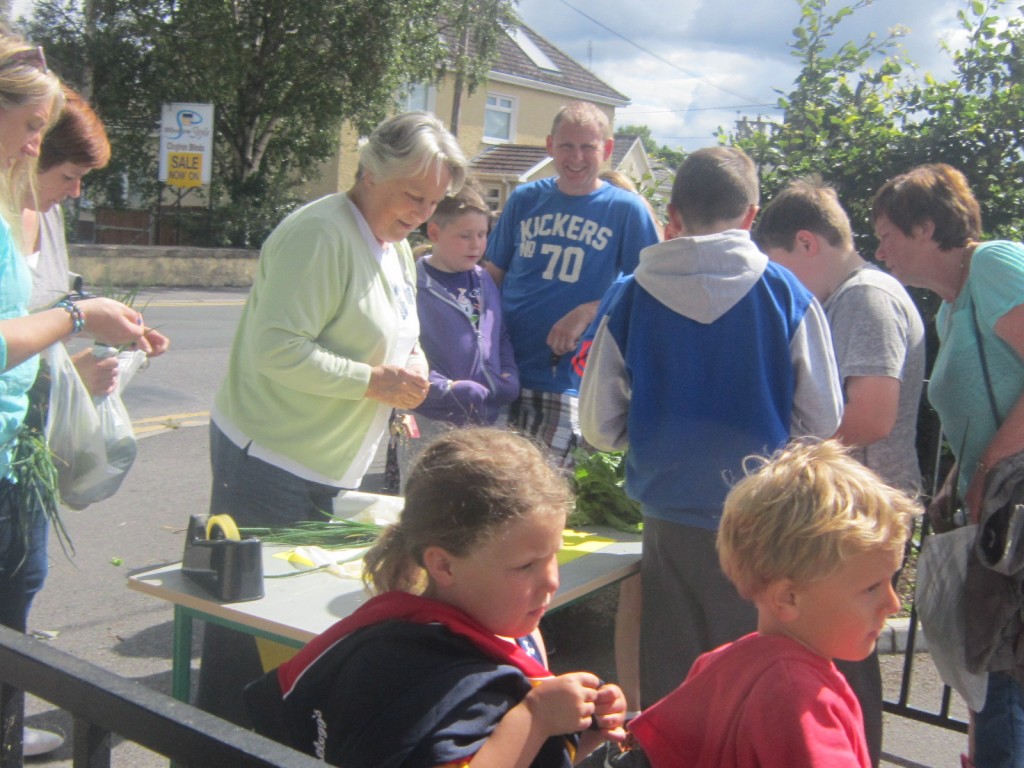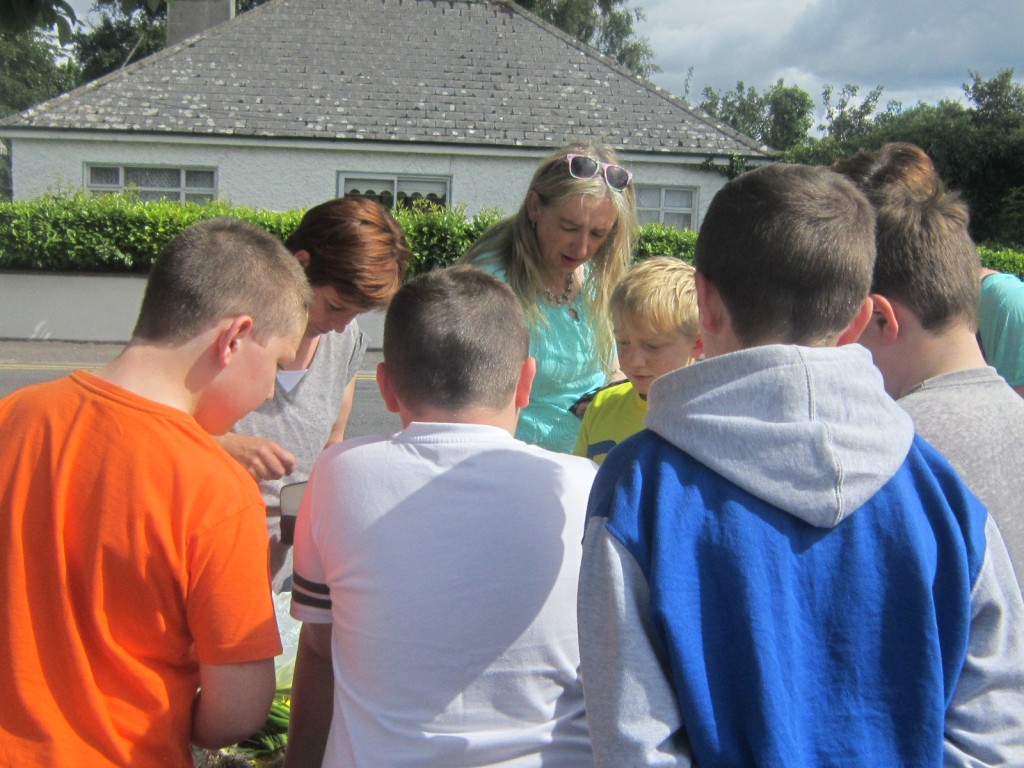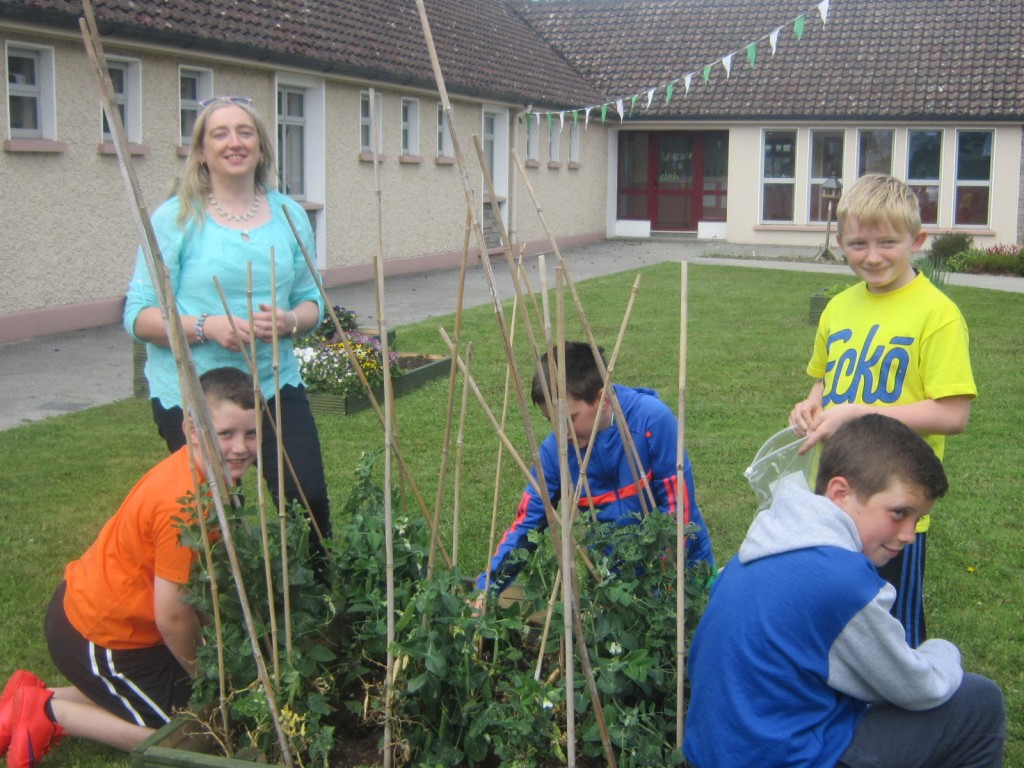 Our Green Flag Celebrations June 2015.  The Army Band was our Special guest.  We raised our Green Flag after a fabulous recital and the community shared light refreshments with us in the school.
Green Day 2015